10 Equine Nutrition Resources on TheHorse.com
March is national nutrition month. And good nutritional practices aren't just important for humans–they're also critical for keeping our horses healthy. Here's some important equine nutrition information owners should know and understand.
March is national nutrition month! And good nutritional practices aren't just important for humans—they're also critical for keeping our horses healthy. So, TheHorse.com staff searched through our archives to find some important equine nutrition information owners should know and understand.
Find more equine nutrition information by searching "feeding" or by visiting the nutrition topic group on TheHorse.com. 
Article: Formulating Equine Diets The most important component of a horse's diet is forage. However, in some cases, diets need to be supplemented with other feeds. Here's what to consider when building an equine diet. Read More 
Article: Understanding Equine Nutrition Terminology Nothing in equine nutrition is simple. When you take a look at your feed tag, it rarely indicates how many calories are in the feed. If you get your hay analyzed, you are left with a list of nutrients and "normal ranges" but no explanation of what these are. Here's a list of key equine nutrition terms horse owners should know and what they mean. Read More
Free Report: The Horse's Digestive System Brushing up on our knowledge about how the horse's digestive tract functions can help us feed horses more wisely and avoid some of the feed-related problems that might lead to colic and other gastrointestinal tract ailments. Download Now
Article: Customizing Senior Horse Diets If you look in a field of older horses, chances are you'll see some skinny ones, some fat ones, and some that look just right. Every horse ages differently and, thus, their nutritional needs vary. Learn about potential nutritional challenges aged horses face and some options for feeding the different demographics of senior horses. Read More
Video: Trimming Feed Costs Looking for a way to trim your feed costs without sacrificing your horse's health? Laurie Lawrence, PhD, shares some tips in this video. Watch Now
Article: Feeding the Finicky Horse Like kids who don't want to eat their vegetables, some horses are fussy eaters; it can be challenging to find ways to get them to eat enough food. There are many reasons why a horse might be finicky about his diet, and it's important to first determine the cause, especially if the horse is losing weight. Read More
Podcast: How to Tell if Your Horse is Overweight Could your horse stand to shed a few pounds? Erin Denney-Jones, DVM, speaks about obesity in horses, different problems caused by obesity, and how to tell if your horse is overweight. Listen Now
Free Report: Feeding Performance Horses Small errors in feeding can make a big difference in competitive horses' performance. Learn about athletic horses' nutritional needs and how to determine if your feeding program is working. Download Now
Article: The Ins and Outs of Feeding the OTTB Off-the-track Thoroughbreds (OTTBs) are popular mounts for riders of many disciplines. But when feeding an OTTB, it's important to understand how he was fed during his time on the track, and how his nutritional needs differ once he begins his new life. Read More
Ask the Vet Live: Feeding Foals and Young Horses Proper nutrition, of course, is a critical factor in raising a healthy, sound foal—both for the broodmare before the foal is born as well as for the mare and foal throughout the foal's development. Find out what you need to know about feeding foals in this archived hour-long event. Listen Now
Do you have an equine nutrition question? The Horse's editors want to hear from you! Send your questions to Editorial@TheHorse.com, and be sure to check out our Horse Nutrition Q&A Series!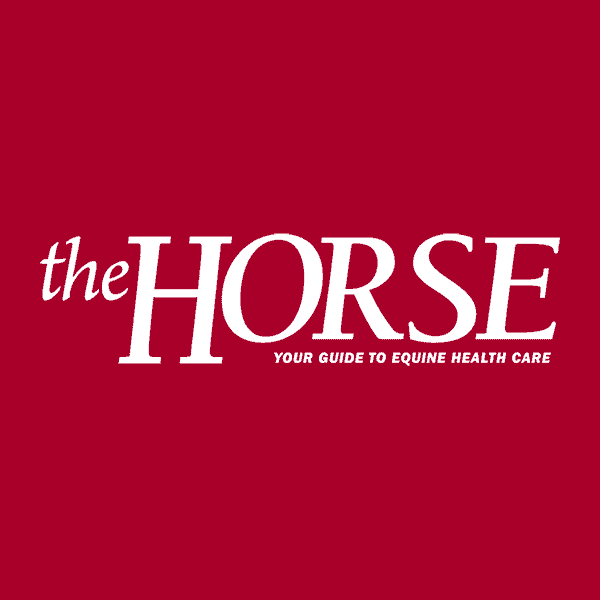 The Horse: Your Guide To Equine Health Care is an equine publication providing the latest news and information on the health, care, welfare, and management of all equids.
Stay on top of the most recent Horse Health news with
FREE weekly newsletters from TheHorse.com