Study: Horses Act Differently With Male and Female Handlers
Survey results showed horses ridden and handled by males behaved differently than those ridden and handled by females.
Horses regularly handled or ridden by male equestrians seem to avoid getting caught in the field more often than those not handled by males. But under saddle, they appear to fight the reins less—an indication they might be more compliant, according to equine behavior researchers.
That doesn't mean men are better or worse equestrians than women, researchers said. But what it does mean is horses recognize sex differences in humans and change their behavior accordingly—possibly due to past experiences they've had with male and female handlers, said Kate Fenner, PhD, of the Sydney School of Veterinary Science at the University of Sydney, in Australia.
"It's interesting that horses can tell the difference," Fenner said. "And not only do they tell the difference, but they pay attention to that difference and link it with experiences they've already had with male or female handlers. So this just really opens up our minds to remembering that the horse is a product of its previous training, which can help us be proactive in retraining (to eliminate unwanted behaviors)."
Real-World Horse People Contributing To the Science
As part of their ongoing "citizen science" research project, in which they collect data directly from riders and owners across the globe, Fenner and her fellow researchers analyzed data on nearly 1,500 horses in 33 countries and the humans who ride and take care of them.
Respondents answered questions about themselves and their horses across the wide variety of topics addressed in the Equine Behavior Assessment and Research Questionnaire (E-BARQ). As such, they weren't aware that researchers would be making connections between their horse's behavior on the ground and under saddle and the sex of the people around them, Fenner said. Previous results from the E-BARQ data have already addressed behavior and sex differences in horses, finding that, contrary to popular belief, mares aren't any more "difficult" than geldings.
The latest survey results have revealed horses that spend considerable time with male handlers or riders seemed to resist being caught in the field, she said. They tend to show avoidance behavior and body language that possibly indicates they don't want to be handled. This might mean male handlers approach horses differently than female handlers and that horses take that into consideration, she said.
On the flip side, horses that spend more time with female handlers or riders or no time with men were more likely to pull against the reins and toss their heads while being ridden. "It seems these horses are more compliant with what the rider expects of them, and perhaps this suggests male riders are faster to correct unwanted behavior," said Fenner. "But on the ground, these same horses lack human social confidence. They're more likely to walk away or be difficult to catch."
The findings weren't just a simple product of the way men or women answered the question, Fenner added. Respondents—male or female—provided information about the people, including themselves, who spent time with their horses. "Even a female respondent could tell us how often the horse was handled by males," she said.
Not a Gender Study (Yet)
Horses might differentiate female handlers from male handlers by their voice, posture, or even gait, Fenner explained.
Critically, however, the results stem from the humans' biological sex, not their gender, she specified. "There's a big difference between sex and gender, and we're not talking about gender differences here," said Fenner, adding that it can be a challenge equine scientists "aren't very experienced with as (of) yet." In response, the researchers added gender expert Susan Heald, PhD, from the University of Manitoba, to their team for this project.
Still, exploring the effects of handler gender on horse behavior is a possibility for the E-BARQ team. "There are so many aspects about us as humans that are going to impact horse behavior," she said. "Personality, sex, gender—these are absolutely going to affect our relationships with our horses and the way they behave.
"Equestrians differ in their gender and the way they display gender to others as well, and these are not things that have been looked at before," she continued. "But it's a really big body of work and will lead to interesting investigations for the future."
However, it's important to view the results with caution, said Fenner: "These are just associations we found, not to be confused with cause and effect," she said.
'Horses' Behavior is Our Responsibility'
Practically speaking, the study's results can be helpful when dealing with horses that are new to us, reminding us to keep their past experiences in mind. "If you're buying a horse, for example, or getting a horse from somebody else, it's well worth remembering there are differences between male and female riders, and that may be affecting your new horse now," said Fenner.
The findings also support scientific claims that horses aren't "lazy" or "just don't want to work," she added. Rather, they're "wandering away" from the handler or "yanking the reins away" from the rider due to learned behaviors or bad experiences they don't want to repeat.
"Everything that we learn about how our behavior—as riders and trainers, as males and females—impacts the horse just reminds us that horses' behavior is our responsibility," Fenner said. "It's the result of what we've done—and what the horse expects us to do next. So we need to set horses up for success and make sure their future experiences are good, that they do want to come and be handled and ridden and have a good experience of that interaction."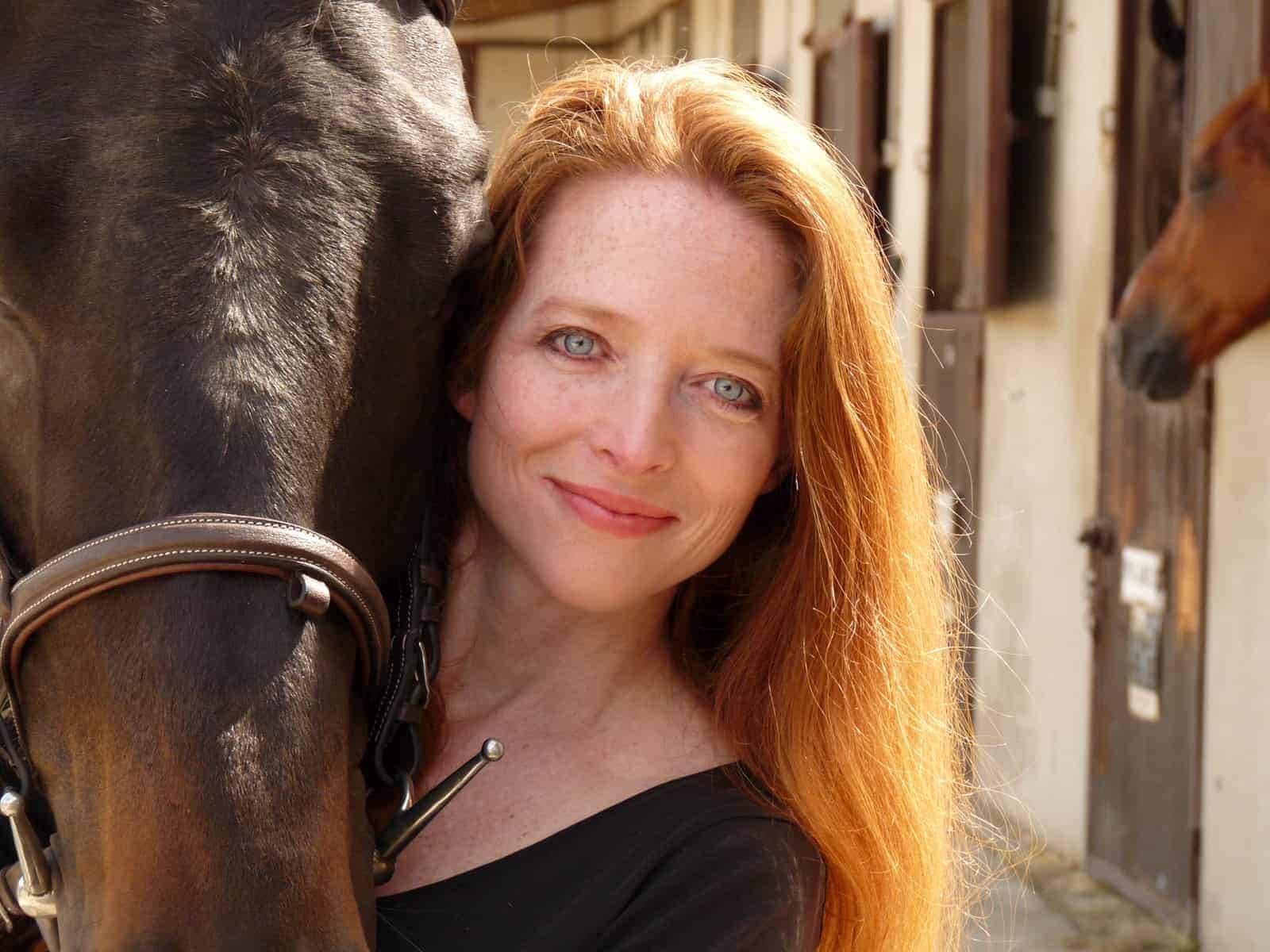 Passionate about horses and science from the time she was riding her first Shetland Pony in Texas, Christa Lesté-Lasserre writes about scientific research that contributes to a better understanding of all equids. After undergrad studies in science, journalism, and literature, she received a master's degree in creative writing. Now based in France, she aims to present the most fascinating aspect of equine science: the story it creates. Follow Lesté-Lasserre on Twitter
@christalestelas
.
Stay on top of the most recent Horse Health news with
FREE weekly newsletters from TheHorse.com