Exercise Balls Predict Good Horseback Riding Skills
But the ability to roll the pelvis, not balance, is the key, researchers found.
Attention, dressage riders: Mount your exercise balls!
In a new study researchers have shown exercise balls can reveal a lot about a rider's performance—and how the horse feels about being ridden. The test itself, though, might be surprising.
Riders with the best performances and the happiest horses aren't those who can balance themselves perfectly while sitting still on top of an exercise ball. Rather, the riders able to roll their pelvic areas from side to side while sitting on the ball get the best scores in the saddle, while apparently having the least frustrated horses.
"If I can move my hips toward my ribs, without moving my upper body or my legs, while sitting on a exercise ball, then that means I can probably load equally on a horse without moving my upper body or changing the position of my legs and have this independent movement of my pelvis that makes me a better rider," said Mette Uldahl, DVM, Cert. Equine Diseases, of Vejle Hestepraksis, in Denmark, who serves as Fédération Equestre Internationale Denmark's head veterinarian, veterinary consultant for the Danish Equestrian Federation, and president of the Federation of European Equine Veterinary Associations.
Uldahl and her fellow researchers asked 20 competitive dressage riders (all women) to sit on an inflated exercise ball measuring 55-65 centimeters (about 22 to 26 inches), depending on the rider's size. With their arms folded (hands touching the elbows), they had to roll the ball left and right and in circles using their pelvis only, without lifting their feet or moving their upper body. The scientists also asked them to balance themselves on the ball, with their legs lifted and their arms extended outward, for 30 seconds.
Meanwhile, the researchers investigated the participants' riding performance and their horses' reactions to their riding by observing the horse/rider duos during a five-minute, 20-second dressage test in an indoor arena. They took salivary samples and heart rate data from the horses and recorded behavior—in particular, conflict behavior—based on a behavioral checklist (ethogram). Additionally, a trained dressage judge scored the pairs, giving notes for "quality and harmony."
The scientists found that the riders' ability to roll the exercise ball correlated with their quality and harmony scores, Uldahl said. Their horses also displayed fewer conflict behaviors.
However—and perhaps somewhat surprisingly—the riders with a greater ability to balance themselves on an exercise ball (without using their feet) earned lower quality and harmony scores during the ridden test, she said. And these horses showed more conflict behaviors. In fact, four horses (out of 20 total in the study) exhibited more than 40 conflict behaviors during the test.
"I grew up learning that balance is so important when you're riding a horse, and I myself was always so proud of my ability in yoga," Uldahl said. "But, actually, yoga (or exercise) balance is different from the kind of balance you need for riding a horse."
So, despite what many people think, good exercise balance isn't what makes a good horseback rider, she said. But that isn't because balance isn't important; on the contrary, it is. It just has to be the right balance.
"If you have to train balance as a rider, you have to train balance exactly as when you sit on a horse," said Uldahl. "So balance is a different thing depending on the activity. You have to train balance in the situation. Otherwise, the human body and its neurology are not adapted for the particular situation they need to balance in."
In other words, riders need to specifically learn to balance as riders. "If you want to train to be an athletic rider, you can't just, you know, download whatever program from the internet and use that to exercise balance," she said.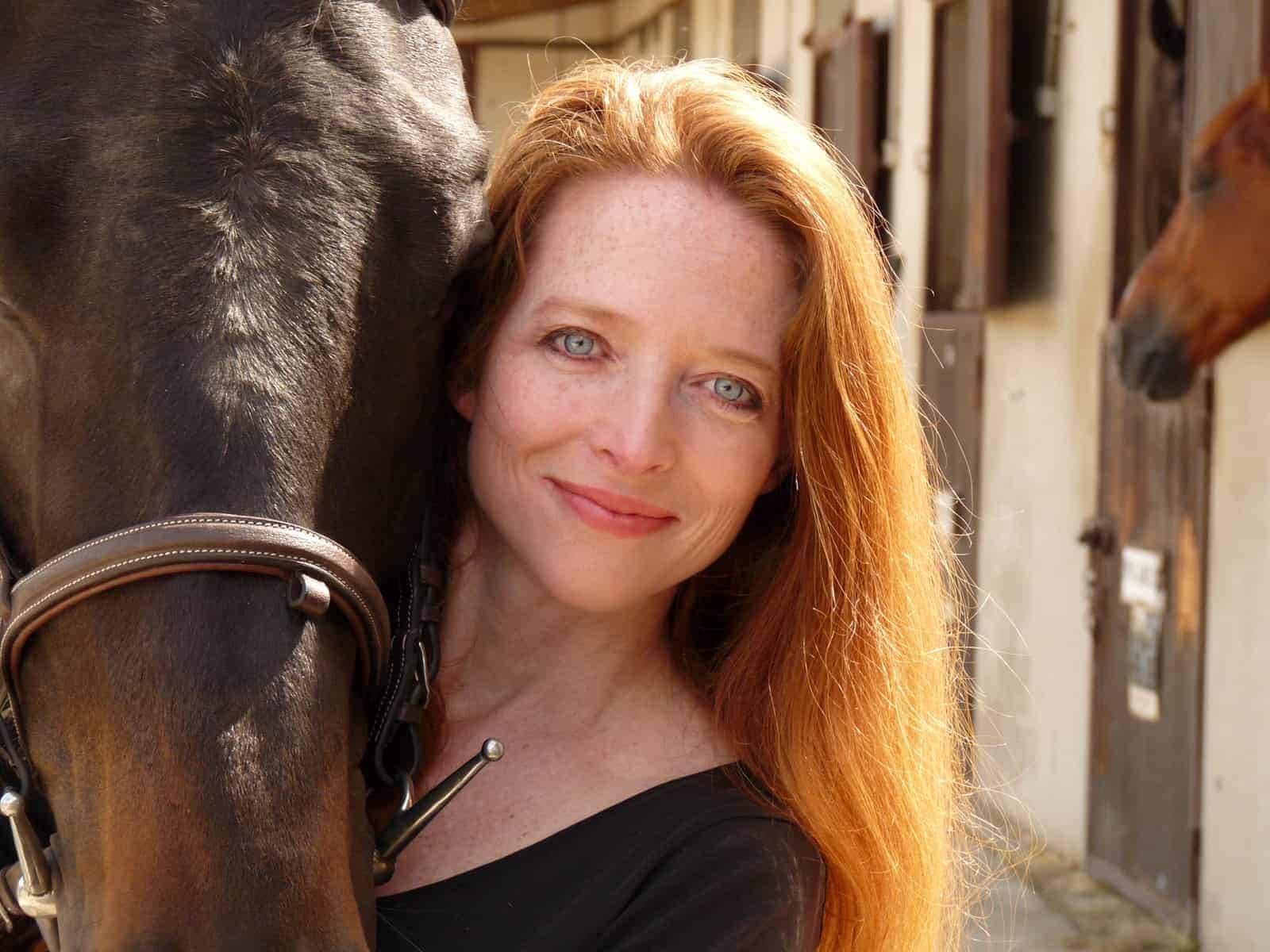 Passionate about horses and science from the time she was riding her first Shetland Pony in Texas, Christa Lesté-Lasserre writes about scientific research that contributes to a better understanding of all equids. After undergrad studies in science, journalism, and literature, she received a master's degree in creative writing. Now based in France, she aims to present the most fascinating aspect of equine science: the story it creates. Follow Lesté-Lasserre on Twitter
@christalestelas
.
Stay on top of the most recent Horse Health news with
FREE weekly newsletters from TheHorse.com