Angelo Telatin, MS
Angelo Telatin, MS, is assistant professor at Delaware Valley College Equine Science and Management department in Doylestown, Pennsylvania, and a British Horse Society fellow. This qualification is only awarded to those considered to be reliable ambassadors of the sport. His master's thesis in equine behavior compared equine training techniques and the psychology of learning. Find out more at www.angelotelatin.com.
Articles by
Angelo Telatin, MS
Do you have a cinchy horse? Follow this step-by-step advice to modify his behavior.
Read More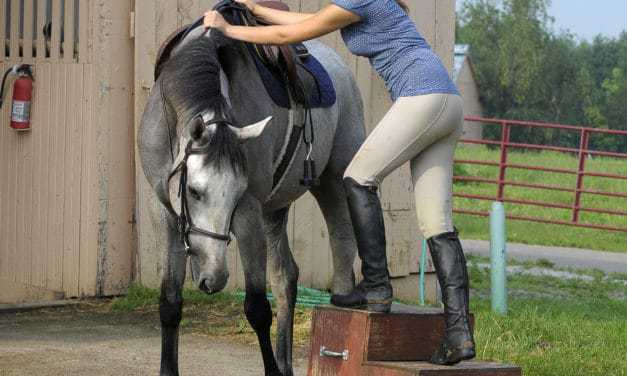 How can I encourage my horse to stand still during mounting?
Read More