Publications
The Horse: Your Guide To Equine Health Care
Since 1995, The Horse: Your Guide To Equine Health Care has been essential reading for responsible horse owners and caretakers. Written for hands-on owners and managers of any breed or discipline and overseen by a board of the American Association of Equine Veterinarians (AAEP), this monthly publication provides current, understandable, and practical equine health care information on equine health, care, management, and welfare.
Digital Edition
All the same equine health news and information as in the print version, but in an eco-friendly format, The Horse: Your Guide To Equine Health Care Digital Edition is available online days before the print version would arrive in the mail. The digital edition is the perfect choice for subscribers living outside of the United States who want faster delivery with no shipping cost! Click here to see a sample of the digital edition.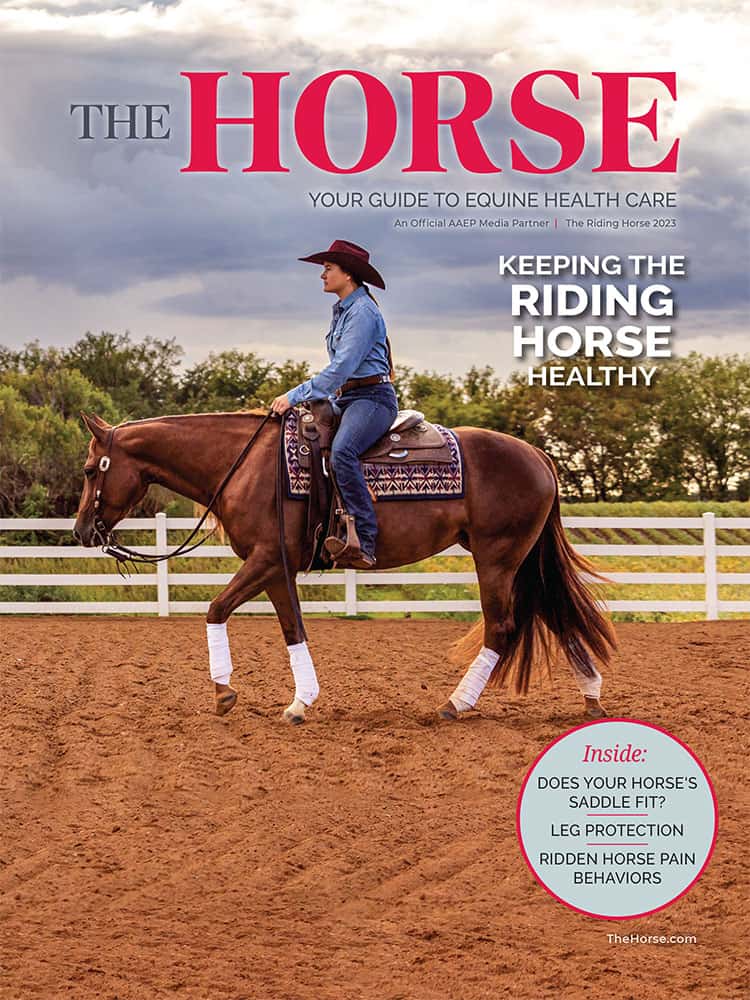 COVER STORY
Understanding Saddle Fit
Do we underestimate the impact of ill-fitting tack?
ALSO IN THIS ISSUE:
Horse on Trial
Breaking Down Diagnostic Imaging
Leg Protection: Yea or Nay?
Tips for Keeping Shoes on Horse's Feet
How to Manage Scratches
Understanding Muscle Atrophy
Mischief or Malady?