Jeremy Reynolds Wins Fourth Tevis Cup
Excessive heat and smoke from wildfires challenged participants in the 2021 ride.
At 10:03 p.m. PDT, Saturday July 24, Jeremy Reynolds on his bay Arabian mare, Treasured Moments, crossed the finish line of the 65th Tevis Cup ride to claim his fourth victory. He finished an hour and 10 minutes before the second-place horse, VA Blizzard of Oz, ridden by Chistorph Schork.
"This win is special for me," Reynolds said moments after Treasure successfully passed her final veterinary examination. "I've had her forever.  She is a piece of me."
Reynolds and Treasure ran near the front early in the race.
Reynolds arrived at Foresthill with Suzanne Huff on her bay Arabian mare, S D Expressa.  Although Huff left the one-hour hold two minutes before Reynolds, during the last 32 miles, Reynolds pulled ahead. "Basically, 'Treasure' pulled on me all the way from Foresthill," he said.
Huff and her mare claimed fifth place at 11:15 p.m., two minutes behind Schork and Vicki Holzer (3rd) and Susan Dramer (4th).
Reynolds is one of the few elite endurance athletes to complete the Tevis Cup and the 100-Mile Western States Run. Reynolds ran parts of Saturday's event, mainly in the canyons, to help Treasure through what most consider the course's toughest segment.
Late Sunday the Haggin Cup Committee and Tevis Veterinarian Team named Ozark Kaolena SWA winner of the Haggin Cup, which is awarded to horse selected from the top 10 finishers to be in superior condition. Ridden by Jeanette (Jay) Mero, DVM, of Mariposa, California, the 9-year-old chestnut mare had finished sixth at 11:42 p.m.
Temperatures in the upper 90s and smoke from forest fires challenged all participants. Only 63 of the 133 starters completed the course within the 24 allowed hours, resulting in only 47% taking home the coveted Tevis belt buckle. Of the 70 horses that did not finish, 23 were lame (33%), 24 had metabolic issues (34%), 12 exceeded the time limits (17%), eight were rider option (12%), two were surface factors (which can mean a slip or fall) (3%), and one was not specified.
UC Davis Study
Horses eliminated for metabolic issues were invited to participate in the 2021 Tevis Research Project in conjunction with the Loomis Basin Equine Medical Center and the University of California Davis School of Veterinary Medicine. Langdon Fielding, DVM, MBA, Dipl. ACVECC, ACVSMR, and K. Gary Magdesian, DVM, Dipl. ACVIM, ACVECCL ACVCP, CVA, are serving as principal investigators.
The study looks to "set the standard for calcium supplementation in the IV fluids that endurance horses receive during treatment," according to the Western States Trail Foundation.
Notable Tevis Finishers
Although 85% of the horses starting Tevis 2021 were Arabians or Arabian crosses, Flash, the 11.2-hand Hackney Pony ridden by 13-year-old Kyla Law finished in 36th place at 4:33 a.m. Kyla's mother, Natalie Law finished seconds later on her 16.3-hand American Saddlebred.
Monk, the 2019 Haggin Cup winner and five-time top 10 finisher, dialed back his speed and gave Nancy Martin her first 100-mile ride and Tevis belt buckle. "I'd always been on the outside, the support side, of Monk's career," Nancy said. Nancy's husband, Chris Martin owns Monk and has guided his career. "I'm just so excited and humbled to get to ride him and he is the only horse I would ever consider for this adventure."
Monk's father, Bucephalos ridden by Lindsay Fisher, Monk's best-known partner, finished alongside his famous son, and even at the 23-years old showed off his genetics by out pulsing Monk at several vet checks.
Even as site clean-up, commenced, plans were being discussed for the 2022 Tevis to be held July 16, 2022.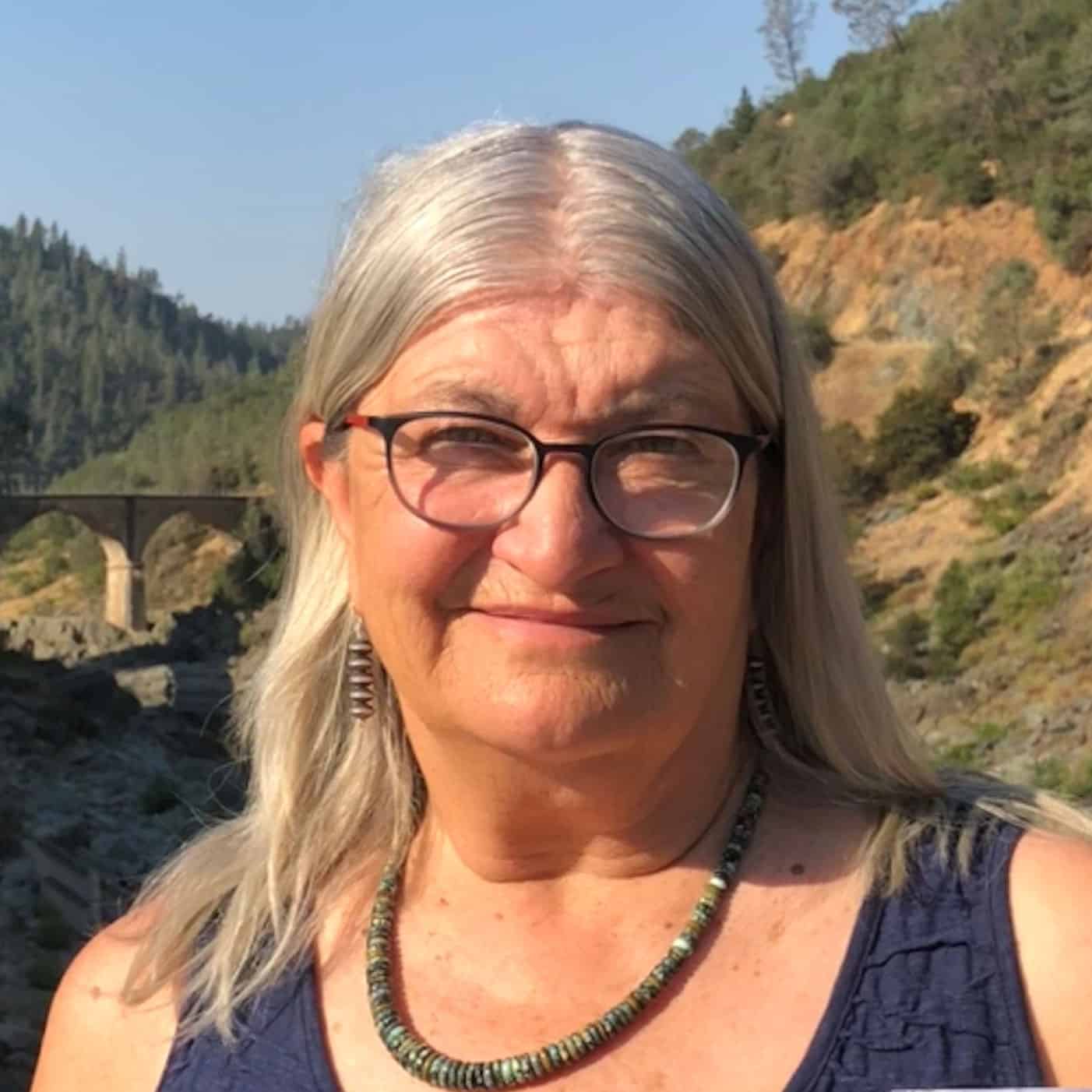 Marsha Hayes has been covering endurance, trail, and other equine topics since 2005. She believes every horse has a story.
Stay on top of the most recent Horse Health news with
FREE weekly newsletters from TheHorse.com