An equine nutritionist explains why NSCs, ESCs, and WSCs are important factors to consider when choosing hay for your EMS horse.
| Top articles from our trusted partners
PulseVet shock wave can be used to help prevent and treat equine injuries.
It's time for a new standard in cartilage care.
MinXray's portable and battery-powered systems provide veterinarians a reliable and flexible imaging modality.
There were no listings found.
There were no listings found.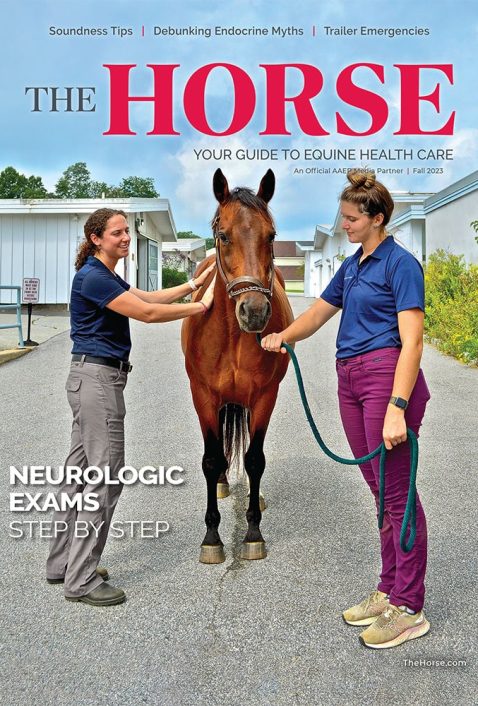 Read our Current Issue of The Horse
Unlock exclusive content including the latest and most reliable news and information regarding equine health, care, management, and welfare through our magazine and TheHorse.com.