Feeding and Riding the Lactating Mare
Learn about the nutritional requirements of a mare with a foal at her side as she gets started back into work.
Q.
My mare foaled in early June. I keep her at home, I have not bred her back, and I'm in no rush to wean the foal. However, I'm excited to start riding her again. Are there any nutritional considerations I need to be aware of when feeding a working lactating mare?
A.  Many foals born to "professional" broodmares have a set weaning date, and their mothers never get ridden. One of the luxuries afforded to foals born to mares being bred for a one-off foal is that their foals might not be on the same sort of weaning timeline. However, these mares often have other jobs, and owners generally wish to get them back under saddle as soon as possible.
The Logistics of Riding a Mare With a Foal
You can certainly ride a mare with a foal still at foot, although it has its unique challenges. The first important consideration is whether your mare has fully recovered from her pregnancy and delivery. A mare that experiences a straightforward birth should be ready to go back under saddle six to eight weeks after foaling. However, if your mare had a complicated birth, it might take far longer. I strongly recommend that, as women have a post-partum physical with their doctor, you have your veterinarian check your mare and give her the all-clear to return to work.
The second challenge is what to do with the foal while you ride. If riding in an enclosed arena you might choose to allow the foal to be loose in the arena with you, or a helper can hold the foal in the arena if it's well halter broken. If leaving it with another horse, make sure to carefully introduce them ahead of time, because not all adult horses are kind to foals. Make sure the space where the foal is left is safe and expect a lot of calling between the foal and the mare. It would be ideal to have a helper on the ground monitoring the foal just in case things get out of hand.
Her Dietary Needs
Initially work shouldn't be too strenuous, because the mare has probably been out of serious work for several months. Bones and soft tissues will need to be reconditioned, and riding while the foal is still nursing is a great time to log lots of walking and slow trot work to build up a strong aerobic base. This type of work isn't going to dramatically change the mare's nutrient needs.
It's important to assess the mare's condition before starting exercise. If to date your mare has received adequate calories during her pregnancy and lactation, then she should be in good condition and only few adjustments will be needed.
If she's been unable to consume enough calories to maintain condition, she will likely have lost weight and will need additional calories and possibly protein. This would be true for the underweight mare, whether you were planning on riding her or not; but riding her without some increase in calories will slow potential weight gain down. If your mare is underweight and you're not already doing so, find a commercial feed specifically designed for broodmares and feed according to the manufacturer's directions. If you're already offering such a feed and your mare is underweight, make sure you're correctly following the feeding instructions. You might want to reach out for a nutritionist's help if you're already using such a feed correctly and the mare is still underweight.
Keep in mind that if she has lost substantial topline you might have saddle fit issues that didn't previously exist.
Keep Her Hydrated
Finally, hydration is an easily forgotten but very important consideration. To produce adequate milk, lactating broodmares drink 50-80% more water per day than the 10 to 12 gallons consumed by other adult horses. Riding has the potential to increase fluid loss as sweat, especially in early fall when temperature can still be warm and humid. While your mare is unlikely to be doing what's considered strenuous work, unfit horses sweat more and fluid losses can be surprisingly high. This might increase a lactating broodmare's water needs to as much as 20 to 30 gallons a day. Be careful to ensure your mare has access to plenty of fresh, clean water and monitor her salt intake.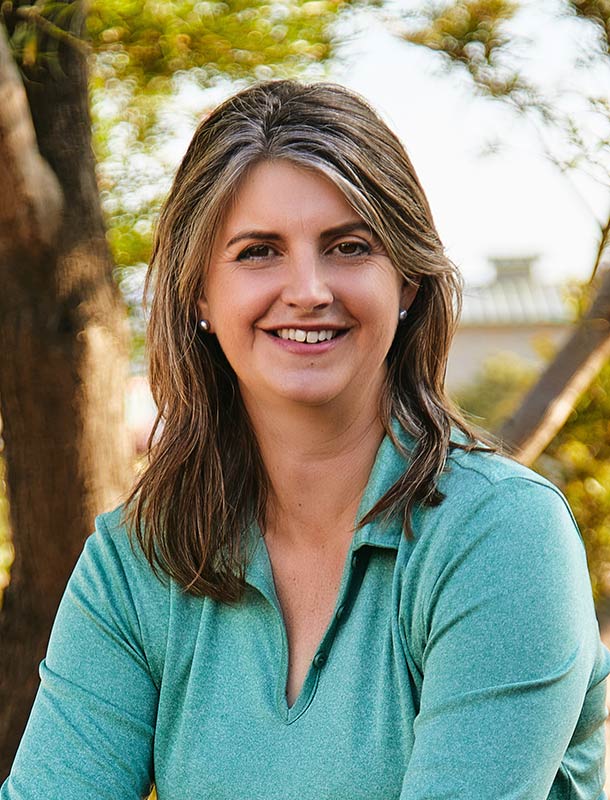 Clair Thunes, PhD, is an equine nutritionist who owns Clarity Equine Nutrition, based in Gilbert, Arizona. She works as a consultant with owners/trainers and veterinarians across the United States and globally to take the guesswork out of feeding horses and provides services to select companies. As a nutritionist she works with all equids, from WEG competitors to Miniature donkeys and everything in between. Born in England, she earned her undergraduate degree at Edinburgh University, in Scotland, and her master's and doctorate in nutrition at the University of California, Davis. Growing up, she competed in a wide array of disciplines and was an active member of the U.K. Pony Club. Today, she serves as the district commissioner for the Salt River Pony Club.
Stay on top of the most recent Horse Health news with
FREE weekly newsletters from TheHorse.com