Researchers: Monitor All NSAID-Treated Horses for Colitis
Researchers found that about 40% of NSAID-treated horses in their study developed thickened intestinal walls, starting as early as the third day of treatment.
Non-steroidal anti-inflammatories (NSAIDs)—even flunixin meglumine and meloxicam—can cause digestive upset in horses, sometimes within 48 hours of administration. Although the effects are usually mild, caretakers should monitor treated horses and assess whether the benefits of pain relief outweigh potential digestive system discomfort, according to a team of European researchers.
"NSAIDs are really important drugs, because controlling pain and inflammation is critical in veterinary medicine, but like any drug, they're not without risks," said Gaby van Galen, DVM, PhD, Dipl. ECEIM, ECVECC, of the Large Animal Teaching Hospital in the University of Copenhagen's Department of Large Animal Science, in Denmark.
"Every single time you treat a patient with a drug, you need to be asking yourself whether the advantages from that treatment outweigh the problems that might arise, and that includes NSAIDs," van Galen said. "Many, many times that answer will be yes, because the horse needs that relief. But strict monitoring should be put in place to make sure any side effects get spotted as soon as possible. When side effects occur, this might shift the balance between advantages and disadvantages, and can lead to adapting the treatment plan for the horse."
Phenylbutazone (Bute) is an NSAID known to cause colitis—inflammation of the colon—in the right dorsal region. Veterinarians understand horses appear to tolerate flunixin meglumine (Banamine) and meloxicam better, van Galen said. She noticed that, perhaps because of this, hospitalized horses weren't receiving much gastrointestinal monitoring while being treated with these drugs. So she conducted a study to determine to what extent NSAIDs other than affected horses' digestive tracts.
In the study, van Galen and her fellow researchers monitored 22 horses housed at the university's hospital, including those hospitalized for reasons other than gastrointestinal issues and treated with or without NSAIDs (for at least four days), plus healthy control horses. Eight horses treated with NSAIDS received intravenous flunixin meglumine; four received intravenous followed by oral flunixin meglumine; four received intravenous flunixin meglumine followed by oral meloxicam; and one received oral meloxicam followed by intravenous flunixin meglumine.
The scientists checked the animals daily through physical examinations—specifically looking for signs of colic, depression, reduced appetite, and loose stool—ultrasound exams, fecal occult blood tests, and blood chemistry profiles.
They found that approximately 40% of the NSAID-treated horses developed thickened intestinal walls, specifically in the right dorsal colon, starting as early as the third day of treatment, van Galen said.
"We could see clinically and statistically significant thickening of the right dorsal wall on ultrasound," she said. "There was a buildup of edema (fluid swelling), so there was actually water in the wall."
A few of the treated horses also acted relatively uncomfortable, with loss of appetite and signs of depression, and had looser stools that were unlikely to be related to their primary condition. Blood tests and fecal occult blood tests also confirmed some horses had developed mild colitis.
The untreated horses, however, showed essentially none of these signs, she said.
Because the colitis was mild and reversible—meaning the walls thinned within a few days after stopping NSAID administration—the findings didn't necessarily mean practitioners needed to stop treatment immediately, said van Galen. Rather, it indicates they need to monitor those horses closely to ensure they're gaining more benefits than disadvantages from the NSAIDs.
Hospitalized horses should receive ultrasound monitoring regularly while on NSAIDs, she said. Horses treated at home can benefit from other kinds of monitoring, such as checking for stool consistency and loss of appetite. Fecal occult blood tests can detect blood in the stool, which would suggest early colitis. Regular monitoring starting from Day 1 is particularly helpful, because it allows people to see how the horse's condition changes from his normal base levels, she added.
Overall, van Galen said she hopes practitioners and owners alike will keep in mind that flunixin meglumine and meloxicam aren't risk-free and should still be used with caution.
"When making a plan for using NSAIDs, people should ideally aim for a strategy of using as little as possible for as short a duration as possible," she said.
The study, "Colonic Health in Hospitalized Horses Treated with Non-Steroidal Anti-Inflammatory Drugs: A Preliminary Study," was published in the June 2021 edition of the Journal of Equine Veterinary Science.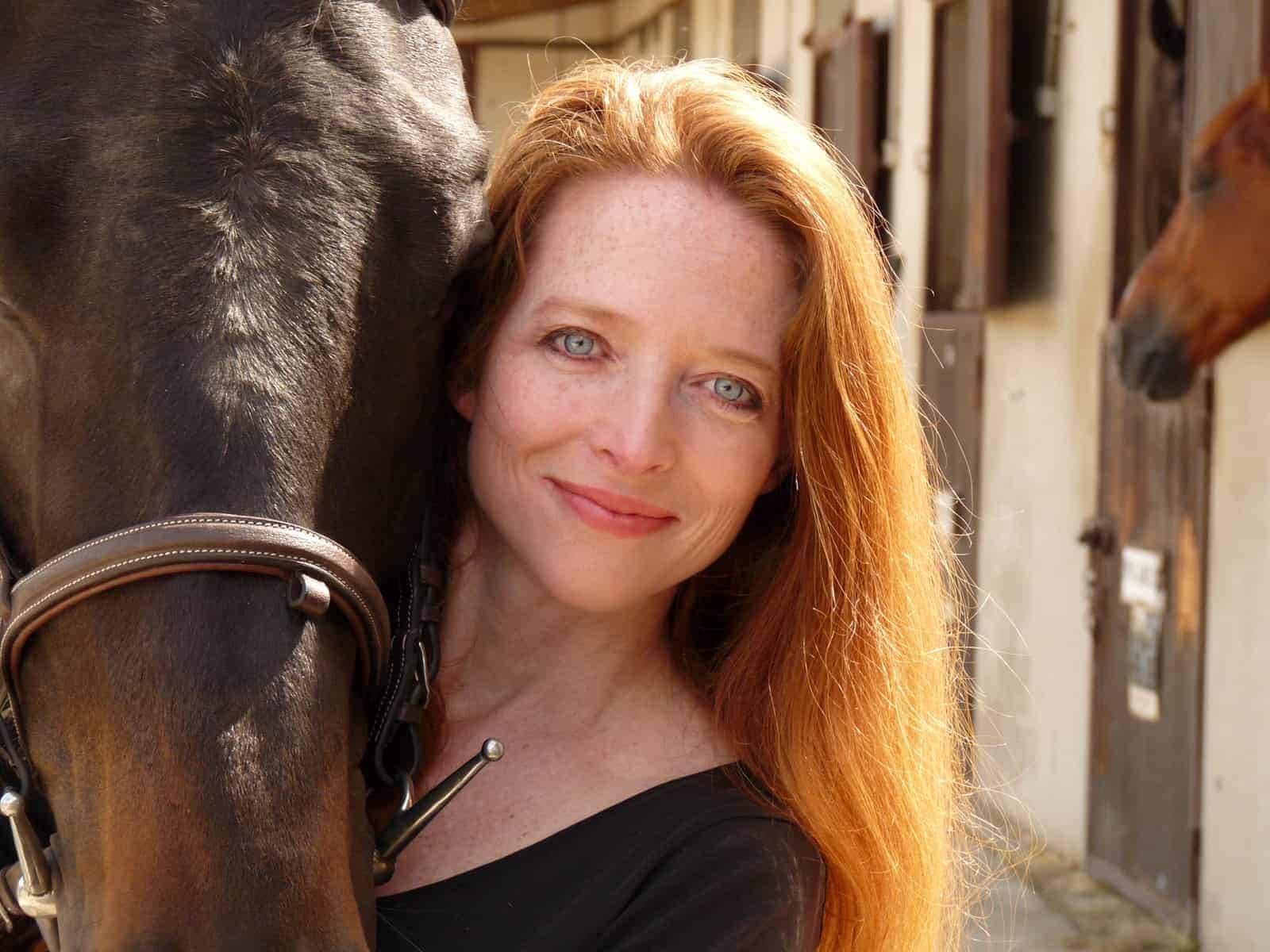 Passionate about horses and science from the time she was riding her first Shetland Pony in Texas, Christa Lesté-Lasserre writes about scientific research that contributes to a better understanding of all equids. After undergrad studies in science, journalism, and literature, she received a master's degree in creative writing. Now based in France, she aims to present the most fascinating aspect of equine science: the story it creates. Follow Lesté-Lasserre on Twitter
@christalestelas
.
Stay on top of the most recent Horse Health news with
FREE weekly newsletters from TheHorse.com