Study: Vesicular Stomatitis Can Overwinter in Black Fly Eggs
Vesicular stomatitis primarily affects horses, cows, and pigs, causing fever, drooling, and blisters on the mouth, lips, nose, coronary bands, and teats.
The long-held mystery of the 2006 vesicular stomatitis outbreak in Wyoming not linked to another outbreak might finally be solved. It likely resulted, say researchers, from the virus overwintering in a common type of black fly.
The northwestern outbreak surprised scientists, because the blister-causing disease usually moves up the Southwest from Mexico little by little along waterways during the warmer seasons. In 2006 it only occurred in Wyoming. At the time, researchers suspected the virus was overwintering, but they couldn't confirm it.
Fifteen years later, through advanced analytical techniques, a U.S. team has finally discovered the answer: Black flies probably harbored the virus in their colonies, including eggs and larvae, over the long northern winter.
"If adults are infected, then potentially their offspring could be infected," said Barbara Drolet, PhD, a research microbiologist in the Arthropod-Borne Animal Diseases Research Unit, part of the Center for Grain and Animal Health Research and the Agricultural Research Service of the United States Department of Agriculture (USDA), in Manhattan, Kansas.
"And so then in the spring when they emerge, you would have these infected insects, and that could explain why the disease just suddenly appears again the next vector season, when you had no infected animals in between."
The 2006 outbreak was the third in a three-year series of vesicular stomatitis in the U.S. In the first year—2004—horses, cows, and pigs on 294 farms across Colorado, New Mexico, and Texas developed the disease. In 2005, 445 farms were affected in those same states plus Arizona, Idaho, Montana, Nebraska, Utah, and Wyoming. In 2006 the disease hit 13 farms, all in Wyoming.
Within two weeks of that 2006 outbreak, researchers collected more than 12,000 biting flies and nearly 200 grasshoppers on or close to three of the affected farms in Natrona County. They identified the insect species and ran real-time quantitative polymerase chain reaction (RT-qPCR) analyses to look for certain RNA genes of the New Jersey strain of vesicular stomatitis (VSNJV).
They didn't find VSNJV in the grasshoppers, mosquitoes, Culicoides biting midges (C. sonorensis and C. steliffer), or Stomoxys calcitrans or Haematobia irritans biting flies, Drolet said.
However, they did find both the polymerase (L) and phosphoprotein (P) genes of VSNJV in two groups of female Simulium bivittatum flies, a common black fly species in the Western U.S., she said. Partial genome sequencing revealed the virus in the flies was a 100% identical match to the virus in the 2006 index horse, which lived on the same premises. That farm was located 4 miles west of the last Wyoming case, which occurred nine months earlier, in 2005.
This was "a very exciting finding," said Drolet. "It's not often (in research) that you get that sort of the alignment of planets. If those flies weren't the overwintering source, they were certainly involved very early on in that (2006) outbreak."
More than likely, the virus overwintered in the flies in eggs that would have been laid in September or October 2005, or even slightly later, and that hatched as larvae in spring 2006, she said.
Biosecurity Includes Vector Habitat Management
"We know midges, black flies, and sand flies can transmit this virus," Drolet said. The discovery "just gives even more credence to how important pest management and vector habitat mitigation is.
"When you have an outbreak at your place … veterinarians will recommend making sure that horses are not drinking from the same water trough; making sure you're not touching that animal and then touching another animal," she continued. "There's a lot of focus on the animal-to-animal transmission route, but maybe not as much on the vector transmission route. What we're trying to do is get the information out there that people need to be more proactive in mitigating insect habitat and biting flies, which will help prevent the virus from coming onto the premises to begin with."
That includes simple techniques such as using fly sheets, sprays, and traps, she said, as well as filling muddy areas with sand or gravel to prevent insect breeding grounds.
"There are these little things you can do like surrounding your tank with gravel or sand, which changes the ability of some insects to breed right there where your horses are," Drolet said. "Those are pretty simple—but powerful—things that you can do at your location."
S. bivittatum flies produce several generations within a few months over summer and fall. Adults live on land, but their eggs, larvae, and pupae develop in flowing fresh water. Adults feed on the ears, underbelly, and less hairy bodily areas of livestock and horses and are considered "significant pests" for horses, she said.
That could make management more challenging if the flies are breeding in running water on the property, said Drolet. "You don't want to really mitigate running water, because if you've got running water through your ranch, that's a good thing, right?" she said. "So that's a conundrum with these black flies, and you may basically just need to screen them out in that case."
Vesicular Stomatitis: A Multispecies Disease
Vesicular stomatitis primarily affects horses, cows, and pigs, causing fever, drooling, and blisters on the mouth, lips, nose, coronary bands, and teats. It's a reportable disease mostly due to its resemblance to foot and mouth disease, Drolet said.
Normally, vesicular stomatitis pops up every five to 10 years in the United States, having spread into the country from Mexico, where it's endemic, she said. It can last one year, or it can go on for two or three years, even with all affected horses and livestock quarantined.
Scientists had already isolated the vesicular stomatitis virus (VSV) from flying insects, including mosquitoes, biting midges, black flies, and sand flies. They had also shown these flies can reproduce the virus and transmit it to animals through their bites.
Researchers assumed the virus was overwintering in multiyear cases, but they didn't know how—until now.
The study, "Identical Viral Genetic Sequence Found in Black Flies (Simulium bivittatum) and the Equine Index Case of the 2006 U.S. Vesicular Stomatitis Outbreak. Pathogens," was published July 23, 2021, in Pathogens.
​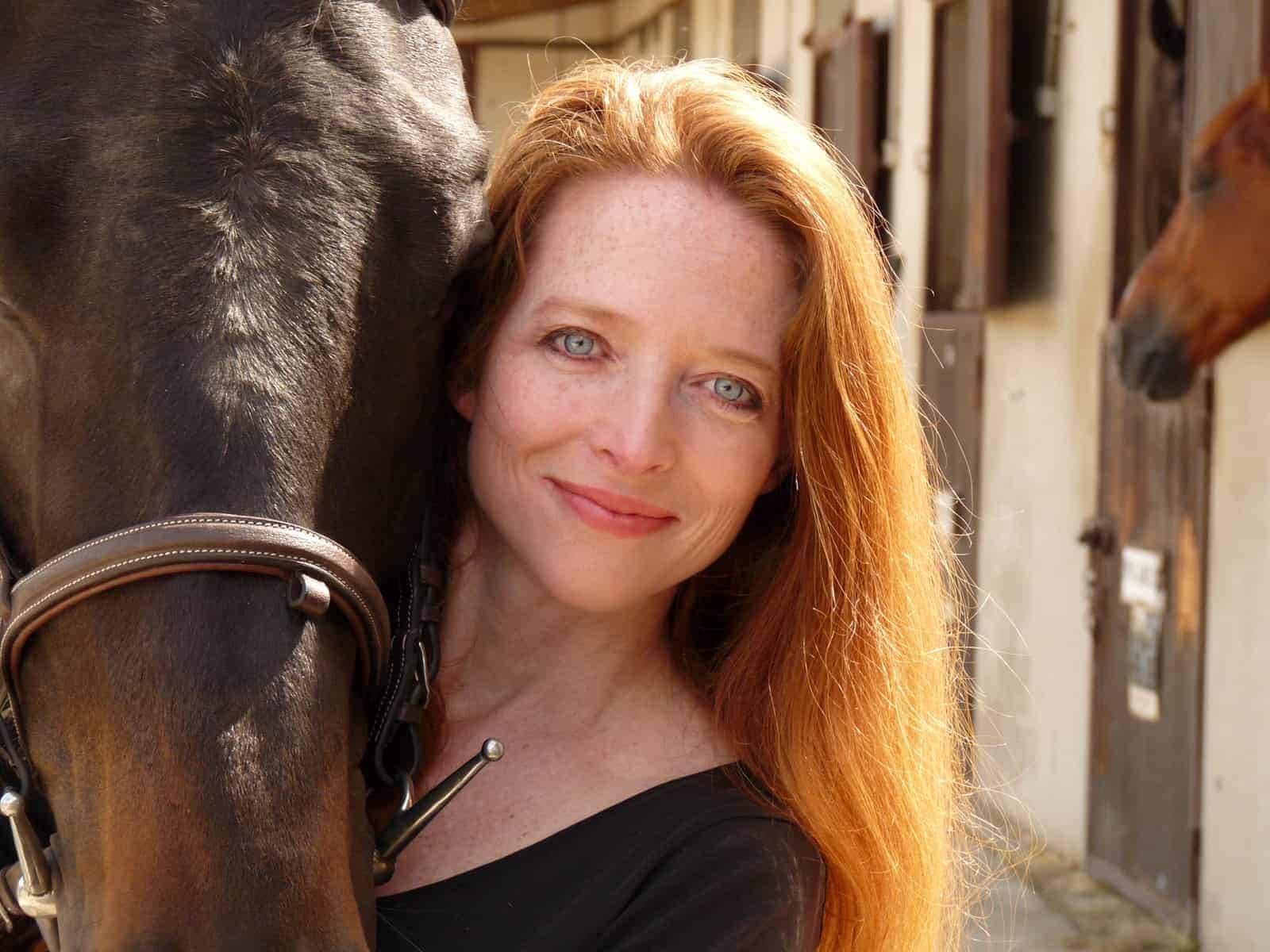 Passionate about horses and science from the time she was riding her first Shetland Pony in Texas, Christa Lesté-Lasserre writes about scientific research that contributes to a better understanding of all equids. After undergrad studies in science, journalism, and literature, she received a master's degree in creative writing. Now based in France, she aims to present the most fascinating aspect of equine science: the story it creates. Follow Lesté-Lasserre on Twitter
@christalestelas
.
Stay on top of the most recent Horse Health news with
FREE weekly newsletters from TheHorse.com