Normal Horse Temperature, Heart Rate, Breathing Rate
Quick reference guide on normal temperature, heart rate, and breathing rate in horses.
It's essential that every horse owner know his or her horse's normal, healthy resting temperature, heart rate, respiration (breathing) rate, and other vital signs and have trained the horse to allow handling for assessment of vital signs. If your horse becomes ill or injured, quickly take his vital signs before calling the veterinarian to help him/her get a better idea of how ill your horse might be. All you need is a watch that counts seconds, a thermometer (ideally a plastic digital one for safety), and a stethoscope. (A notepad for recording the vital sounds is never a bad idea either!)
Adult Horse (resting values):*
Temperature: 99-101°F (37.2-38.3°C)
Pulse: 28-44 beats per minute
Respiration (breathing rate): 10-24 breaths per minute
Mucous membranes (gums): Moist, healthy pink color
Capillary refill time (time it takes for capillaries in the gums to return to pink after being pressed with a finger): Two seconds or less
Gut sounds: Gurgling, gaslike growls, "tinkling" sounds (fluid), and occasionally "roars" (be able to describe sounds to your veterinarian)
[et_pb_text
Create a free account with TheHorse.com to view this content.
TheHorse.com is home to thousands of free articles about horse health care. In order to access some of our exclusive free content, you must be signed into TheHorse.com.
Start your free account today!
Already have an account?
and continue reading.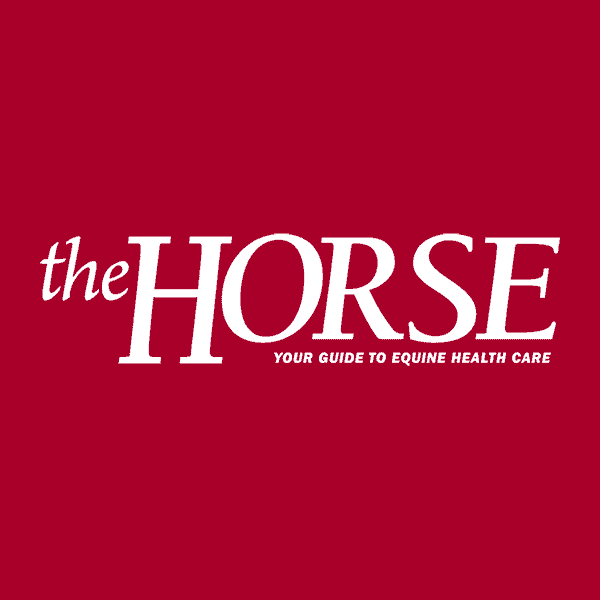 The Horse: Your Guide To Equine Health Care is an equine publication providing the latest news and information on the health, care, welfare, and management of all equids.
Stay on top of the most recent Horse Health news with
FREE weekly newsletters from TheHorse.com