The Horse, Boehringer Ingelheim Partner for Gastric Ulcer Awareness Month
Does your horse have gastric ulcers? Research suggests the odds are yes. Learn more about EGUS with educational content throughout August.
For years, research has shown us that a majority of athletic horses and racehorses suffers from equine gastric ulcer syndrome (EGUS). However, this painful condition isn't just a problem for performance horses eating highly concentrated diets and under training stress. One study estimates more than 60% of all adult domestic horses and 50% of foals have EGUS. Horses are designed to forage, and a lack of access to on-demand grazing makes them vulnerable. Simple dietary changes, travel, medications, and chronic pain can all trigger EGUS. Signs your horse is suffering from gastric ulcers can range from a cranky face during saddling and spookiness to inappetence and colic.
That's why The Horse and Boehringer Ingelheim are teaming up in August for Equine Gastric Ulcer Awareness Month to help horse owners help their horses. Look for EGUS-related content all month on TheHorse.com, our Facebook page and Twitter feed, and in our e-newsletters.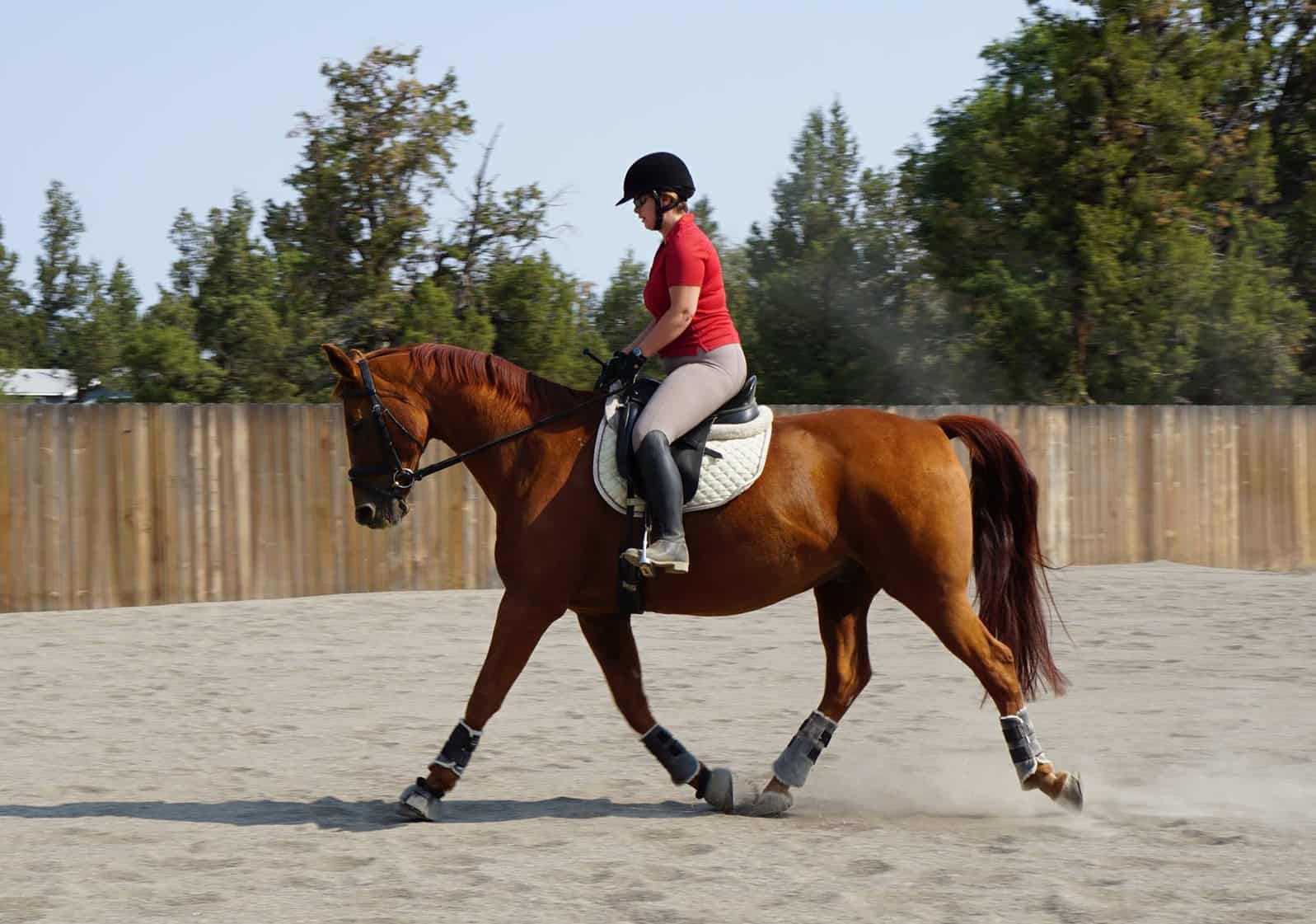 Michelle Anderson is the former digital managing editor at The Horse. A lifelong horse owner, Anderson competes in dressage and enjoys trail riding. She's a Washington State University graduate and holds a bachelor's degree in communications with a minor in business administration and extensive coursework in animal sciences. She has worked in equine publishing since 1998. She currently lives with her husband on a small horse property in Central Oregon.
Stay on top of the most recent Horse Health news with
FREE weekly newsletters from TheHorse.com