Homeless Horses: An Update on Unwanted Horses in the United States
Awareness about unwanted horses has grown significantly over the past 20 years, and the horse industry has taken strides to find solutions. But there's still work to do.
Unwanted horses are a challenging issue without easy answers. "The more you know about it, the more difficult the solution seems," says Tom Lenz, DVM, Dipl. ACT, who's been searching for answers to the problem for the past 20 years. However, he adds, the equine industry has made significant progress in organizing to help domesticated unwanted horses over the past two decades, despite political and economic challenges.
Framing the 'Unwanted' Horse Issue
Fortunate horses live out their lives under their owners' care and never fall under the "unwanted" umbrella. Many horses experience intervention before they become unwanted, ending up in retraining programs designed to move them into new, productive careers. Examples include racing Thoroughbreds and Quarter Horses that become eventers or barrel racers.
That's the goal of The Right Horse, an initiative of the WaterShed Animal Fund, a division of the Arnall Family Foundation, which is focused on promoting, retraining, and rehoming horses it refers to as "horses in transition." Part of the organization's marketing campaign involves creating language used industry-wide to describe at-risk horse populations and delineate the difference between homeless horses that need new owners and jobs and rescue horses in welfare cases, says Christy Counts, The Right Horse
Create a free account with TheHorse.com to view this content.
TheHorse.com is home to thousands of free articles about horse health care. In order to access some of our exclusive free content, you must be signed into TheHorse.com.
Start your free account today!
Already have an account?
and continue reading.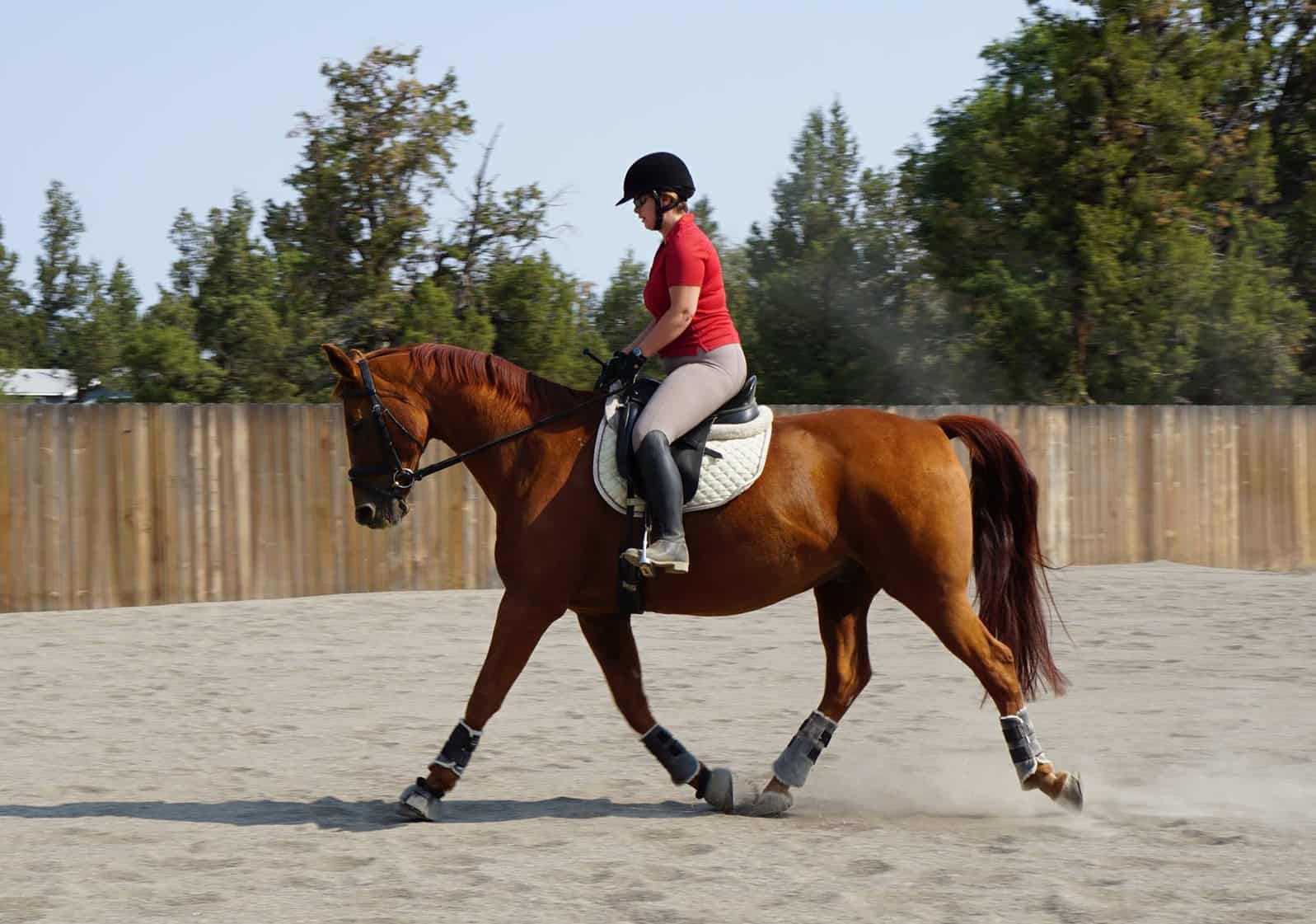 Michelle Anderson is the former digital managing editor at The Horse. A lifelong horse owner, Anderson competes in dressage and enjoys trail riding. She's a Washington State University graduate and holds a bachelor's degree in communications with a minor in business administration and extensive coursework in animal sciences. She has worked in equine publishing since 1998. She currently lives with her husband on a small horse property in Central Oregon.
Stay on top of the most recent Horse Health news with
FREE weekly newsletters from TheHorse.com