Osteoarthritis can hinder and even end the athletic careers of otherwise healthy horses. Learn more about early intervention and management.
Erin Contino
DVM, MS, Dipl. ACVSMR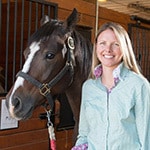 Erin Contino, DVM, Dipl. ACVSMR, is an assistant professor in equine sports medicine at the Colorado State University (CSU) College of Veterinary Medicine and Biomedical Science's Equine Orthopaedic Research Center. Contino graduated with a veterinary degree from CSU in 2010 and completed a one-year internship at Pioneer Equine Hospital in California. She then returned to CSU for a three-year Sports Medicine and Rehabilitation Residency and became a Diplomate of the American College of Veterinary Sports Medicine and Rehabilitation in 2014. Before and during her time as a veterinary student, she also completed a master's degree in equine radiology. Her research interests include equine musculoskeletal imaging, diagnostic analgesia, lameness, and performance issues in equine athletes. In her free time, she's a passionate three-day event rider.
Britt Conklin
DVM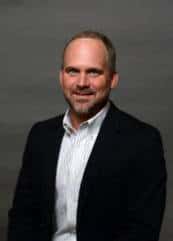 Britt Conklin, DVM, is an equine professional services veterinarian with Boehringer Ingelheim Vetmedica, Inc. He earned his undergraduate degree from Texas Tech University, which inducted him into its hall of fame. He attended veterinary school at Texas A&M University and upon graduation worked at a large equine referral practice in Weatherford, Texas. More recently he was a practicing veterinarian and owner at Reata Equine Hospital. Active in the Texas horse community. Conklin has expertise in dealing with lameness in performance horses, as well as podiatry, and spends his time helping horse owners and veterinarians care for their performance horses. He's a member of the American Association of Equine Practitioners, American Farrier's Association, and the Texas Equine Veterinary Association.