Dr. Laurie Lawrence of the University of Kentucky, in Lexington, describes recent equine nutrition research from her lab, covering everything from deciphering forage composition—and an easier-to-interpret hay analysis that's coming—to accurately monitoring obesity in our horses. She also tells us about some common misconceptions about feeding horses.
This podcast is the sixth episode in our "Equine Innovators" podcast series, brought to you by Zoetis. You can find the Equine Innovators podcast on TheHorse.com, Apple Podcasts, Spotify, Stitcher, and Google Podcast.
Don't miss a single episode! Sign up now to receive email reminders from The Horse.
Laurie Lawrence
PhD, MS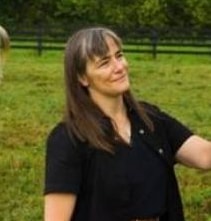 Laurie Lawrence, PhD, MS, is an equine programs professor in the University of Kentucky's College of Agriculture, Food, and Environment. Her research interests include nutrient requirements of broodmares and foals, nutrient requirements of exercising horses, equine digestive physiology, pasture and forage utilization, and equine exercise physiology.​