Osteoarthritis in Lusitanos Usually Minimal, Study Shows
A new European study has shown that Lusitanos had few OA lesions on radiographs, and when they did, the lesions were relatively minor.
As capable dressage horses known for good collection, versatility, and intelligence, the Lusitano breed now appears to have one more strong point as a sport horse: relatively low incidences of osteoarthritis (OA) in the joints.
A European study has shown that Lusitanos had few OA lesions on radiographs, and when they did have them, the lesions were relatively minor. Although further investigations are necessary, morphology, traditional management and training, and other breed characteristics might be behind these favorable findings, said Sofia Ramos, DVM, MVSc, of the Veterinary Medicine Department, in the Mediterranean Institute for Agriculture, Environment, and Development at the University of Évora, in Portugal.
"Recently, the Lusitano breed has been showing excellent results by qualifying for the Tokyo Olympics, the 2018/2019 European Dressage Championships, the World Equestrian Games, and the World Cup Finals, obtaining very good results," Ramos said. "The Lusitano is a very versatile horse with an extreme willingness to collaborate with the rider and amazing skills for the 'collection' exercises.
"But when searching through scientific literature, I saw that many studies have been done about riding horses, but not so much with regard to the Lusitano, which presents a different morphology and characteristics," Ramos continued. "So for this reason, it's important to continue with further research concerning this breed."
Nearly 100 Portuguese Lusitanos Radiographed
Ramos and her fellow researchers performed X rays on 98 purebred Lusitano horses—including 83 stallions, 14 mares, and one gelding, ranging in age from 3 to 25 years—in central southern Portugal, where the breed was developed. The horses were either training for dressage, already ridden in dressage, or breeding stock. The scientists focused their radiographic views on the stifles, fetlocks, and hocks.
Most of the joints had no or only minor OA changes visible on X ray, Ramos said. In fact, only 17% had any lesions greater than a Grade 1 (out of 4), which is often considered a nonsignificant lesion, she said. Less than 3% of the joints had Grade 3 or 4 changes.
The hock tarsometatarsal was the most affected joint, with 89% having at least very minor signs of OA, she said. And 8% of them had a rating of 3 or 4.
The fetlocks were frequently affected at a very minor level, with about 60% having at least a Grade 1. In the stifle though, researchers found no notable lesions in 98% of the joints evaluated.
They also found, consistent with studies in other breeds, horses with OA changes in one joint tended to have OA changes in the same joint in the opposite leg, she said.
"This means that if a veterinarian that comes to check your horse and diagnoses radiographic changes compatible with osteoarthritis in the left front fetlock, it might indicate exploration of the right front contralateral fetlock as well," she said.
Older horses more frequently had changes than younger horses, she said. However, X ray changes didn't necessarily reflect clinical signs.
Morphology, Management, Training, Surfaces: Relevant Factors?
Why horses develop OA isn't entirely clear, but it could have to do with a variety of genetic and environmental factors, said Ramos. "Many causes and predisposing factors are mentioned in scientific literature, such as conformation, improper shoeing, prolonged joint immobilization, training frequency/intensity, and work surface, among others," she said.
Lusitanos differ from many other breeds not only in their genetic makeup but also in the way they're managed, and these differences might contribute to what the scientists are seeing on X ray, said Ramos. "The Portuguese breeding and management systems are totally different from Thoroughbreds, because the farms in Portugal are based on extensive grazing systems," she said. "Mares and foals are (kept) outdoors throughout the year. A study showed that the traditionally based grazing systems in Mediterranean climate conditions may influence the growth patterns of this breed, with considerable difference being noticed between the Thoroughbred and Lusitanos until the 18 months of age. Of course these factors must be accounted for when research is done on joint disease."
Even so, more research is needed to determine if those factors do play a role, she added. And more questions must be addressed. "What is the impact of the body weight, wither height, growth patterns, disciplines, and training techniques?" While future studies might provide answers, the researchers had to perform this critical initial step of characterizing disease incidence in the breed, she said.
"The good news is that our research revealed that the population of Lusitanos studied and evaluated had a low incidence of OA with minor radiographic lesions being prevalent," said Ramos.
Although previous studies have focused specifically on OA in Quarter Horses, French Standardbred Trotters, Thoroughbreds, and Warmbloods, this is the first study to examine such changes in any Iberian breed, "which present a different purpose and conformation characteristics," she said.
However, any comparisons between breeds should always be made with caution, Ramos said.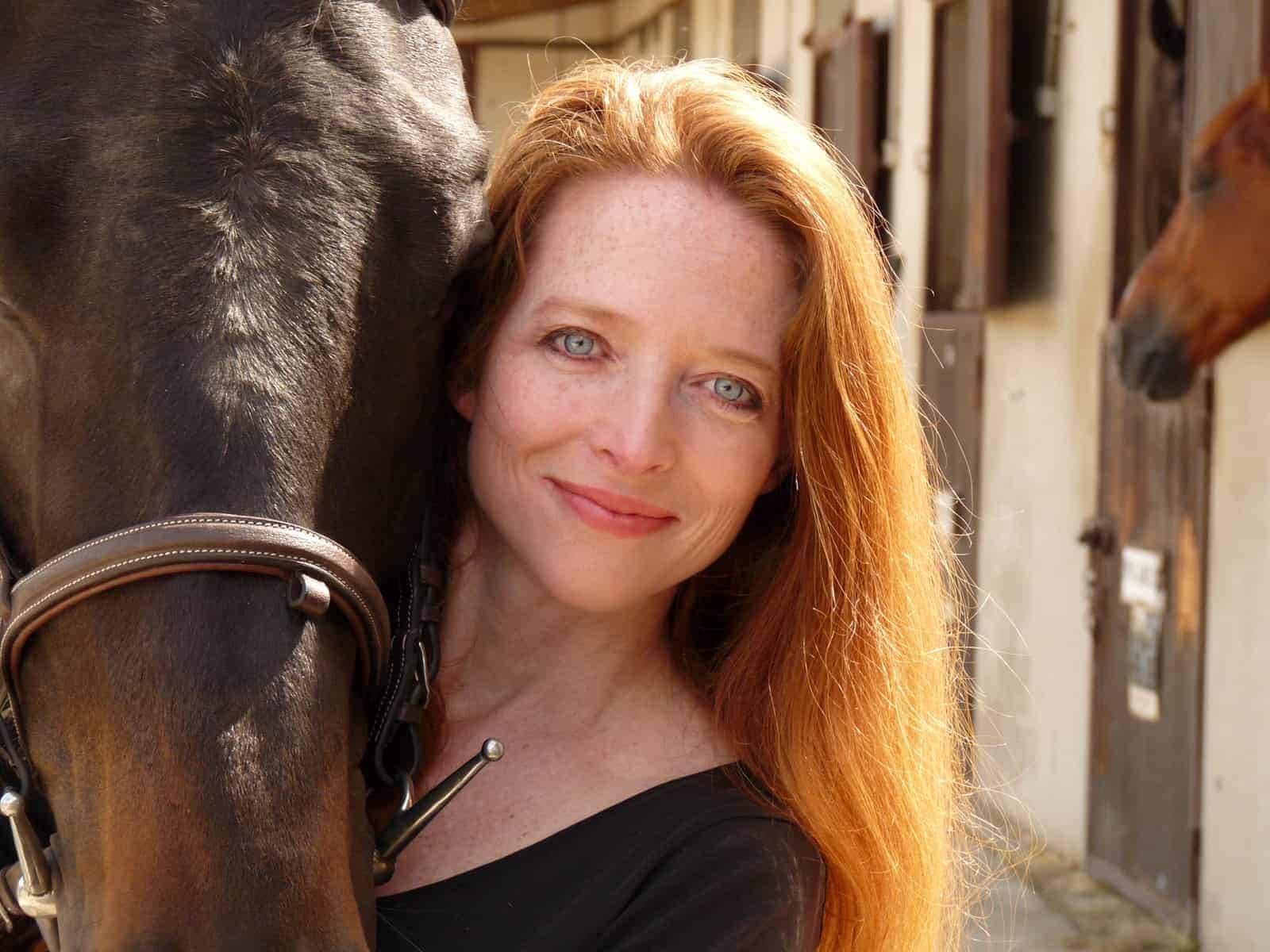 Passionate about horses and science from the time she was riding her first Shetland Pony in Texas, Christa Lesté-Lasserre writes about scientific research that contributes to a better understanding of all equids. After undergrad studies in science, journalism, and literature, she received a master's degree in creative writing. Now based in France, she aims to present the most fascinating aspect of equine science: the story it creates. Follow Lesté-Lasserre on Twitter
@christalestelas
.
Stay on top of the most recent Horse Health news with
FREE weekly newsletters from TheHorse.com