Researchers: Italy Tackles WNV Biosecurity With 'One Health' Model
When doctors diagnosed West Nile virus neurologic disease in a Sicilian man, they immediately started a chain of events leading to massive testing of nearby horses, dogs, birds, and mosquitoes to find the outbreak's source.
When Italian doctors diagnosed West Nile virus (WNV) neurologic disease in a Sicilian man, they immediately started a chain of events leading to massive testing of nearby horses, dogs, birds, and mosquitoes to find the source of the outbreak.
Part of a One Health approach, the new, intensive biosecurity initiative aims to combine the efforts of physicians, veterinarians, biologists, and insect specialists to track down WNV epidemics for better control of a potentially fatal disease that affects multiple species, including horses and humans, said Giuseppa Purpari, PhD, at the A. Mirri Experimental Zooprophylactic Institute of Sicily, in Palermo, Italy.
"This Italian experience is a good example of cooperation among various public health fields," Purpari and her colleagues reported in Veterinary Medicine and Science earlier this month.
Likely originating in Africa, WNV has spread to other continents in recent decades probably through infected migrating birds, they said. Birds pass the virus to biting mosquitoes, which then pass it to humans and animals—mainly horses and occasionally dogs. Although dogs, humans, and horses are all dead-end hosts, meaning they can't transmit the virus elsewhere, they can still get sick and even die from a neurologic form of the disease.
First Human WNV Case in Sicily Triggers Hundreds of Multispecies Tests
When a 38-year-old Sicilian man showed up at an emergency room in 2016 with neurologic signs of WNV infection, physicians tested his blood, serum, urine, and cerebrospinal fluid. Although polymerase chain reaction (PCR) tests for WNV were negative, antibody tests in his serum and cerebrospinal fluid were positive, Purpari said.
Once the scientific team had the positive results in their hands—the first human case in Sicily—they enacted a one-of-a-kind WNV management model recently set in place by Italian public health authorities. Less than a month earlier, the country's Ministry of Health had adopted a new, multidisciplinary approach—the "National Integrated WNV Surveillance Plan," presented in government Circular 10/08/2016.
"The plan provides for an integrated medical, veterinarian, and entomological surveillance, and it represents a unique model in Europe," Purpari and her colleagues stated.
Officials ordered thorough testing of multiple species, all living within a specified range of the human patient's home on the island of Sicily, they said. They took blood samples from 11 horses, 271 chickens, and two dogs and collected 2,704 mosquitoes in six locations inside and around the man's house.
Both dogs and two horses had positive antibody tests but negative reverse transcription PCR (RT-PCR) blood tests, said Purpari. None of the chickens or other horses had positive tests.
The mosquitoes underwent grouped RT-PCR testing; all results were negative, she said.
Experts: One-Health Approach Identifies Local WNV Source, Equine Vaccinations Recommended
Despite the negative PCR findings, especially in the mosquitoes, the combined evidence pointed to a local epidemic source of WNV, the researchers said. The fact that the man had not traveled outside Sicily recently and the nearby dogs and horses had also been infected strongly indicated the virus was alive and circulating within Sicily itself.
Furthermore, WNV's main vector, the Culex Pipiens mosquito, was by far the most common mosquito species researchers captured in the area, which was abundant in prime habitats for the insect: basements, abandoned buildings, chicken coops, stables, and animal shelters, they said. PCR test results depend on viral life cycles, and it's not unusual to have a negative molecular result, Purpari explained. Antibody tests are not possible in mosquitoes.
Further investigations led researchers to a wildlife reserve near the patient's home with salt flats where migratory birds frequently rest while migrating. "It represents a suitable habitat for mosquito larvae and provides a variety of hosts, which mature insects can feed on," they reported. "For these reasons, it represents a potentially at-risk area for WNV infection."
Keeping humans, horses, and other animals away from mosquitoes is the most effective biosecurity method for preventing WNV spread, the team explained. Vaccinating horses can also help keep them safe from infection. "Equine vaccination may be suggested in areas characterized by environmental and climatic conditions particularly suitable for mosquitoes, such as the one described here," they stated.
WNV in Europe: An Overview
This isn't the first time Europe has seen WNV in humans, according to the research team. Nearly 400 people were diagnosed in Romania in 1996, and numbers have been rising ever since.
But epidemics are sporadic, they said. Cases were high in Europe in 2012, 2013, and 2018 but low in between.
From spring 2020 through to the latest report on September 23, 2021, the European Union has reported nearly 400 human WNV cases leading to 38 deaths in Austria, Germany, Greece, Hungary, Italy, the Netherlands, Romania, and Spain. Officials have detected 200 WNV cases in horses and six cases in birds in the same time period, primarily in Spain, but also in Austria, Bulgaria, France, Germany, Greece, Hungary, Italy, and Portugal.
Italy saw its first WNV outbreak in horses in Tuscany in 1998, leading to neuroinvasive disease (WNND) in 14 horses. In 2010, five Sicilian horses fell ill with WNND, and dog screening at the time indicated the virus had been present in the area for seven months prior to the equine outbreak, the researchers stated.
Italian WNV Surveillance Model: Proactive and Collaborative
Italy opted to enact combined surveillance plans progressively starting in 2001, with the latest directive in 2016 including a full One Health approach aimed at thorough multispecies testing around any outbreak site.
"WNV requires a collaborative multidisciplinary and integrated methodology, as promoted by the 'One Health' approach that recognizes the close correlation among environment, human, and animal health," Purpari and her colleagues reported.
That includes ensuring the safety of substances of human origin (SoHO)—human organs, tissues, blood, and cells used in medical treatments—which might have been exposed to the virus, the team explained.
"The National Integrated WNV Surveillance Plan has been demonstrated a key point to timely implement control measures against the spread of this infection and the risk of human transmission by detecting viral circulation early and triggering both vector-control and SoHO safety measures," they stated.
The study, "First neuroinvasive human case of West Nile Disease in Southern Italy: Results of the 'One Health' approach," was published on Sept. 10, 2021, by Veterinary Medicine and Science.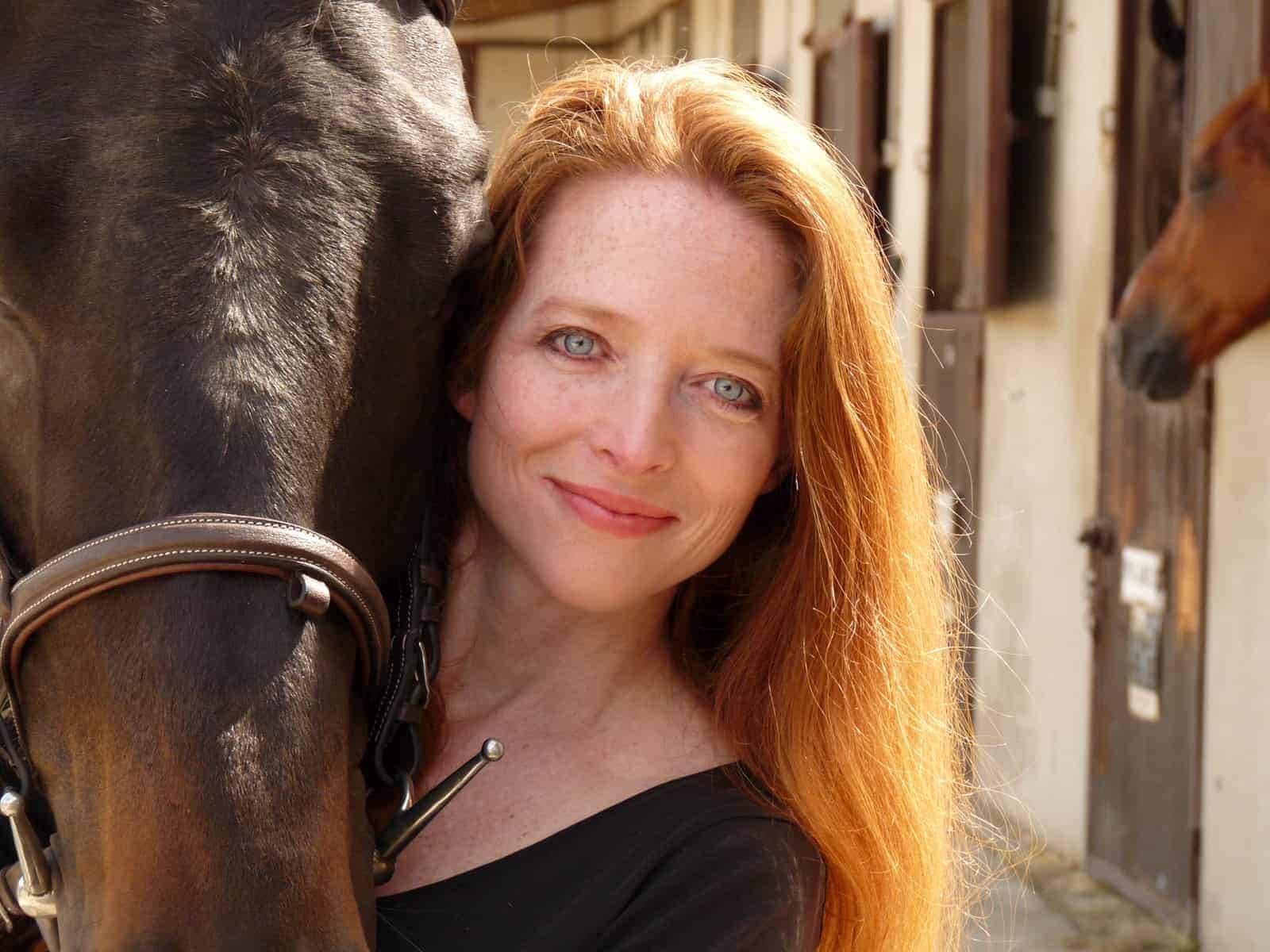 Passionate about horses and science from the time she was riding her first Shetland Pony in Texas, Christa Lesté-Lasserre writes about scientific research that contributes to a better understanding of all equids. After undergrad studies in science, journalism, and literature, she received a master's degree in creative writing. Now based in France, she aims to present the most fascinating aspect of equine science: the story it creates. Follow Lesté-Lasserre on Twitter
@christalestelas
.
Stay on top of the most recent Horse Health news with
FREE weekly newsletters from TheHorse.com