Age-Related Arterial Hardening and Sudden Death in Horses
Study: Horses' arteries grow thicker and harden with age, making them more prone to rupture.
You know how the oldest water hose at your barn is stiff and hard and feels like it could snap at any time? The same is probably true for the oldest equine arteries in your barn, too.
According to results from a new series of studies, horses' arteries grow thicker and harden with age. That makes them more prone to rupture—especially when other risk factors are involved—which can lead to sudden death, said Gunther van Loon, DVM, PhD, Dipl. ECEIM, Assoc. Member ECVDI, head of the Equine Cardioteam and professor in Ghent University's Faculty of Veterinary Medicine, in Belgium.
"In horses, arterial rupture can be associated with parturition (foaling), intense exercise, or administration of certain drugs (such as phenylephrine for treating left dorsal displacement of the large colon)," van Loon said.
Increasing age has also been suggested as a risk factor, he added. While studies in humans have long shown their arteries harden and thicken with age, such research has been all but absent in horses.
To fill that scientific void, van Loon and his team started a series of studies looking at the equine circulatory system. In their previous studies, they not only found breed-related differences in arterial wall properties but also showed that aging leads to functional changes, as visible on ultrasound in living horses.
And in their latest study, they've found these functional changes are related to significant structural and mechanical changes within the vascular walls themselves, van Loon said.
"Despite the fact that the age of an old horse (for example, 25 years) is actually young for a human being, these findings supported our thoughts about vascular aging in horses," he said.
In other words, within 25 years, horses' vascular walls age significantly faster than they do in humans. That means they might become at risk of cracking open when under the high pressure of intense activities or medication, said van Loon.
Ultrasounds and Mechanical Testing of Equine Arteries, Young and Old
To determine whether—and how—age affects horses' resistance to arterial rupture, van Loon and his team first used a tail cuff to measure blood pressure in 100 healthy Warmblood horses, half of which were between 3 and 7 years old and the other half older than 18. They also ran ultrasounds of the horses' aortas and other arteries.
Although they found no age-related differences in blood pressure, they did find significant differences on the ultrasound images. In particular, they noticed the arteries were stiffer, their walls thicker, and their luminae (the inside part of the arterial tube) enlarged, van Loon said.
Following that study, the team examined sections of various arteries of 20 horses that had been euthanized no more than 12 hours earlier, for other reasons. The 14 horses aged 15 and over had thicker arterial walls seen under the microscope, including a greater percentage of smooth muscle and certain types of collagen, both of which were stiff compared to the six younger horses (averaging 6 years old).
When the scientists tested the arterial samples with their own, custom-developed inflation-extension device under ultrasound analysis, they found they could make some arteries rupture, van Loon said. Out of 78 trials, they broke eight arteries—seven of which belonged to the older horse group, he said.
"Simply spoken, you could compare an artery with a water hose," van Loon told The Horse. "A brand-new water hose is soft and very flexible, you can bend it in all directions, and it is unlikely to break, even under high pressure," he said. "After many years, however, a water hose can become more stiff, hard, and less flexible, and it becomes more likely to crack."
Artery Age: A Potentially Important Factor in Medication, Reproduction, and Sports
The findings highlight the critical need to consider a horse's age when adding other risks related to medication, reproduction, and athletic performance, van Loon explained.
"The age of a horse does play a role when veterinarians administer certain medication that results in high blood pressure—for example, phenylephrine," he said. "When such treatment is needed in an older horse, one should be aware of an increased risk for bleeding due to vessel rupture."
The same is true for breeding efforts, he added. Older mares could experience a ruptured artery during foaling and older stallions during copulation, he said.
On a more visible scale, age could also contribute to aortic rupture—or the rupture of any artery—during athletic exertion, said van Loon. Investigating the arterial wall properties of aortic or arterial rupture in sudden death cases could help researchers get better insight into potential preexisting risk factors, he said.
"Sudden death is an important issue in the equine sport industry, and cardiovascular disorders are an important cause," van Loon said. "Research focusing on the underlying mechanisms that increase the risk for cardiovascular events during athletic performance are therefore needed. A better understanding of cardiovascular pathology (such as the current study series) might contribute to a better identification of risk factors for certain cardiac or vascular disorders."
Ideally, scientists could establish reference values for vascular wall stiffness—whether on a general scale or per artery—related to age, through large-scale ultrasound studies in horses of different ages and breeds, van Loon said. "In the future, such reference values might allow us to identify horses with increased wall stiffness, which could suggest a higher risk for vascular rupture during parturition, intensive exercise, or administration of certain drugs in these individuals," he said.
The most recent study, "Histological and biomechanical properties of systemic arteries in young and old Warmblood horses," was published by PLOS One on July 12, 2021.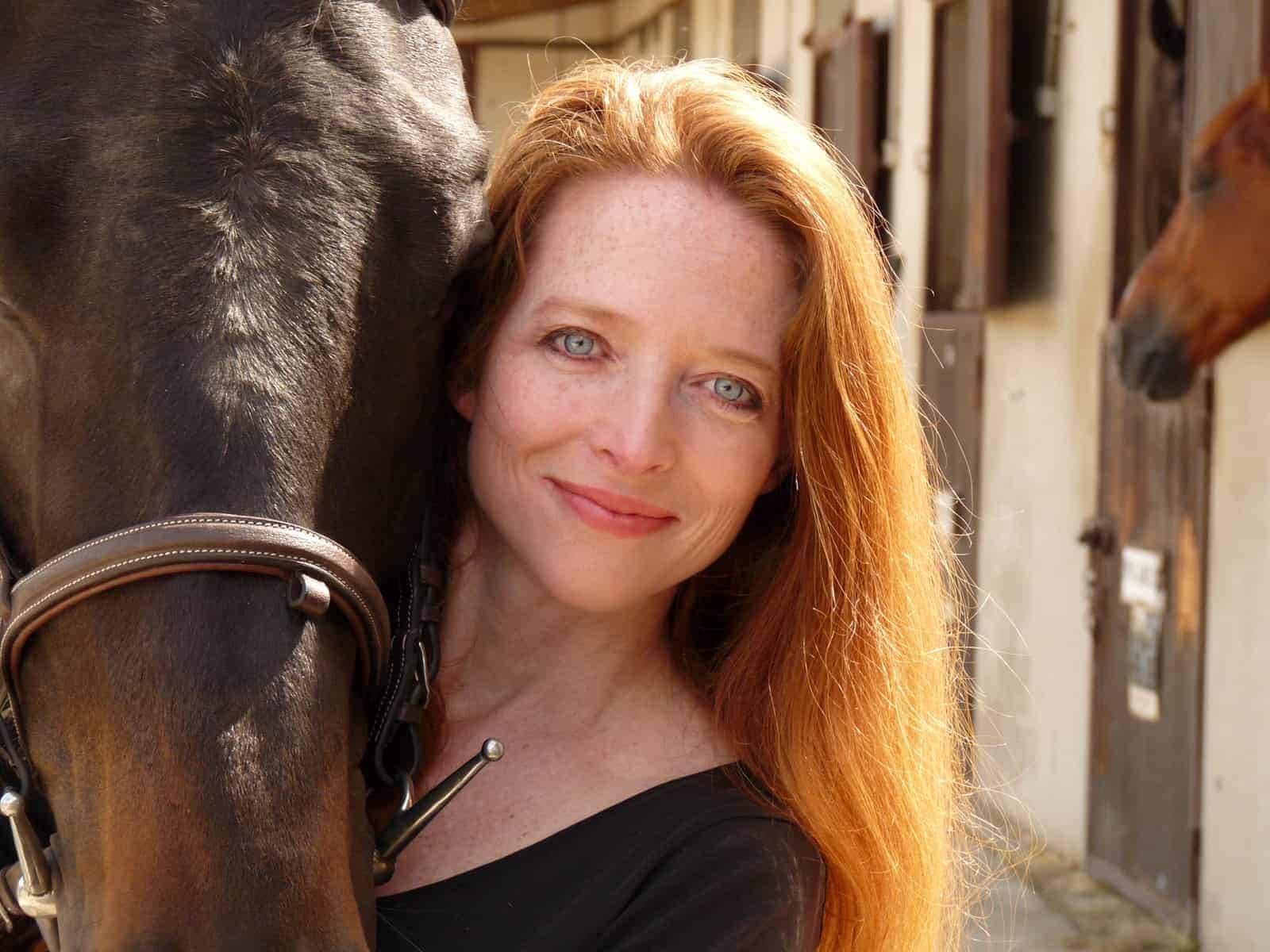 Passionate about horses and science from the time she was riding her first Shetland Pony in Texas, Christa Lesté-Lasserre writes about scientific research that contributes to a better understanding of all equids. After undergrad studies in science, journalism, and literature, she received a master's degree in creative writing. Now based in France, she aims to present the most fascinating aspect of equine science: the story it creates. Follow Lesté-Lasserre on Twitter
@christalestelas
.
Stay on top of the most recent Horse Health news with
FREE weekly newsletters from TheHorse.com