Model: Traditional Deworming Doubles Speed of Drug Resistance
Researchers found treating all horses on a farm four or six times a year with moxidectin or ivermectin makes worms develop anthelmintic resistance two to three times faster than other recommended programs.
We know deworming all our horses intensively can lead to drug resistance in the parasites. But few people might realize how quickly resistance develops with such a program, according to Belgian researchers.
In their new study and related modeling, the scientists found that treating all horses on a farm four or six times a year with moxidectin and ivermectin, respectively, makes the worms develop anthelmintic resistance two to three times faster than other recommended programs.
The outcome is logical, considering  alternative "refugia" programs allow many worms to stay alive in pasture without necessarily infecting the horses, keeping the nonresistant parasite's genetic lines in reproduction, explained Thomas Geurden, DVM, director of clinical development at Zoetis, in Brussels, Belgium.
"The results of the modeling are not really surprising," Geurden said. "With a four-to-six-times-a-year deworming program, the worm population is under continuous selection pressure, whereas with the new schedule, refugia on pasture—meaning, unselected or less selected worm gene pool—are maintained."
Cutting Routine Deworming Programs in Half—or More
Geurden and his fellow researchers at other independent institutions in Belgium and at the Gluck Equine Research Center, in Lexington, Kentucky, recruited Belgian draft horses living at pasture on two Belgian farms that practiced intensive, calendar-based deworming. The horses there had been treated routinely either four times a year with moxidectin or six times a year with ivermectin.
In both cases these schedules corresponded with the time it usually takes for eggs to start reappearing after administering the previous dewormer. However, due to drug resistance, the eggs were appearing twice as fast as expected, he said.
The scientists ran fecal egg counts on each horse every two weeks from April to September for three years, Geurden said. Only horses having more than 250 eggs per gram of feces received pyrantel embonate, an alternative anthelmintic. Otherwise, the researchers treated the entire herd with standard anthelmintics in spring and fall, thereby cutting their previous deworming intensity in half or two-thirds.
They then used the horses' fecal egg counts—before and after treatments—and referred to published data about the parasites' life cycles to create a model that could reliably predict drug resistance development over the next 40 years. They plugged four treatment plans and schedules into the model to see how they would affect anthelmintic resistance.
Customized Alternative Plan Effective, Resistance Estimated To Slow by up to 300%
The researchers found that their alternative treatment was highly effective in maintaining egg counts below pathological levels in all horses, Geurden said. Meanwhile, according to their model, it slowed the rate of drug resistance in the parasites by 200 to 300%.
While that's encouraging, the added work and expense of running fecal egg counts on every horse every two weeks throughout the summer is daunting for owners and farm managers alike, Geurden said. Fortunately, though, their results revealed in the first year which horses typically shed more eggs, and so treatment in follow-up years could theoretically continue to target those specific individuals.
"The high shedders requiring more than one (alternative) treatment were consistently below five years of age on these study sites," the researchers reported recently in Veterinary Parasitology. "These insights are in line with previous observations … and aided the attending veterinarian as well as the horse owners to better assess the actual need for treatment in their herds and to reduce the overall treatment costs."
The research team customized the three years' worth of data to provide advice for strategic sampling times for diagnostic egg counts in later years: "The data suggested that the first sampling to evaluate the need for treatment should be planned around 42-56 days (June) after the spring (moxidectin/ivermectin) treatment, with a second sampling between Day 98 and 112 (August-September)," they said.
"With the study we conducted, we were able to convince the owners that (deworming four to six times a year) was not required and that diagnostic support could identify those horses in real need of treatment," Geurden said. "As such, we were able to significantly reduce the treatment frequency with ivermectin or moxidectin and the odds for resistance selection."
Their predictive model that estimates the rate of anthelmintic resistance development is particularly useful, he added. "It is a step forward that we can model and quantify the benefit of different treatment regimens with this model," he said. "This has really helped in our discussions with the owners and vets."
Even so, Geurden strongly cautions against any kind of one-for-all approach for intestinal parasite management, which would be "difficult and even counterproductive," he said.
"We recommend evaluating the need for worm treatment, based on data from the horses/herd," Geurden said. "An initial investment into diagnostics and development of a tailored deworming schedule pays off in the long-term."
The study, "Three-year study to evaluate an anthelmintic treatment regimen with reduced treatment frequency in horses on two study sites in Belgium," was published in October 2021 by Veterinary Parasitology.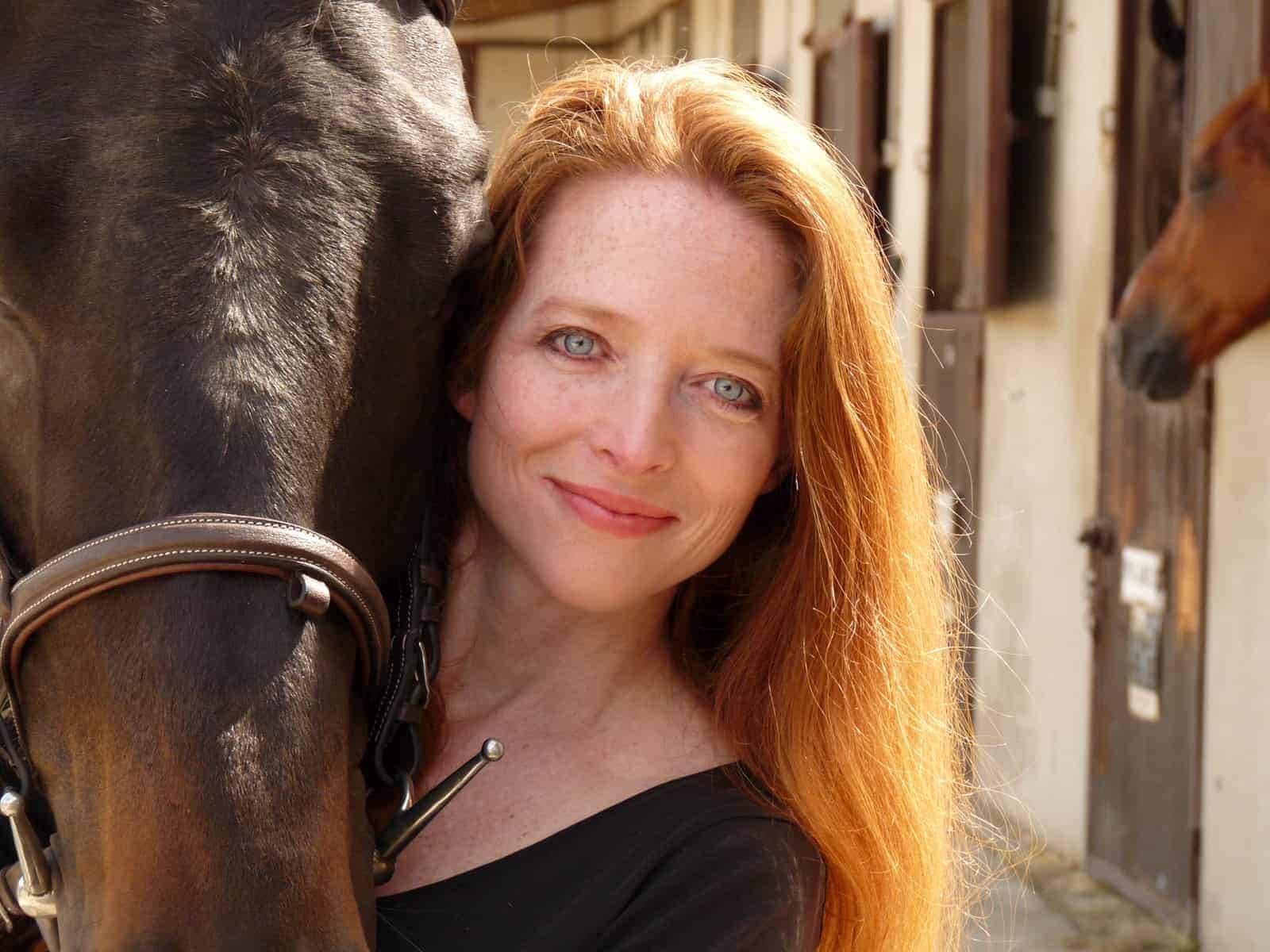 Passionate about horses and science from the time she was riding her first Shetland Pony in Texas, Christa Lesté-Lasserre writes about scientific research that contributes to a better understanding of all equids. After undergrad studies in science, journalism, and literature, she received a master's degree in creative writing. Now based in France, she aims to present the most fascinating aspect of equine science: the story it creates. Follow Lesté-Lasserre on Twitter
@christalestelas
.
Stay on top of the most recent Horse Health news with
FREE weekly newsletters from TheHorse.com