Researchers Identify Key Factors for Heat Stress in Racehorses
Heat, humidity, and race distance significantly increase the risk of exertional heat illness in Thoroughbred racehorses on British tracks.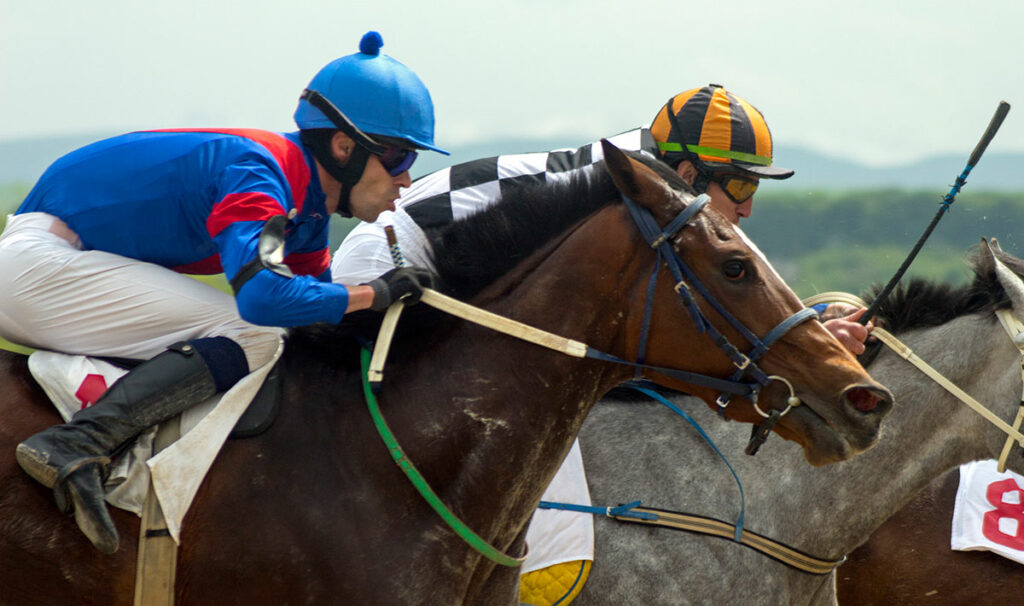 As the climate warms, racehorses might face a rising risk of heat-related illnesses during events. To help prevent this health and welfare concern, scientists in the U.K. have developed a model that predicts more than 80% of exertional heat illness (EHI) cases.
In particular, longer distances, hotter and more humid weather, and a previous overheating episode significantly increase the risks of EHI in Thoroughbred racehorses on British tracks, according to Leah Trigg, PhD, at the University of Bristol's Veterinary School, in England.
Event organizers could try to anticipate—and thereby aim to circumvent—overheating through good planning measures, said Trigg. Specifically, they could consider implementing "robust, evidence-based policy and the provision of resources such as access to cold water and shade near the track at all racecourses," she said.
"To ensure the climate resilience of the sport, racing jurisdictions should be planning now to ensure all racecourses have appropriate facilities for treating and minimizing the occurrence of EHI, that they are able to make meteorological measurements at the racecourse to aid in decision-making, and that they have evidence-based policy in place to protect horse welfare," Trigg told The Horse.
Exertional Heat Illness: When Heat Can't Escape
Thoroughbred racehorses produce an estimated 1,250 kilojoules of heat energy—enough to boil a gallon of water—every minute while racing. While much of that heat gets dissipated into the environment, some of it contributes to an increase in body and blood temperature, with study results suggesting it can increase carotid artery temperatures 35 degrees F (2.3 degrees C) within only three minutes, Trigg said.
When the horses can't get rid of that heat—by, for example, transferring it to cold water as it's splashed onto their bodies—their internal temperatures continue to rise, to the point of EHI, she said. If internal body temperatures reach 104 F (40 C), scientists believe the animals might experience protein damage and cell death, in addition to "a cascade of physiological harm," Trigg and her fellow researchers reported March 14 in Scientific Reports.
Horses experiencing EHI can have increased respiratory and heart rates and are at risk of serious central nervous system dysfunction and even death, she said.
Analyzing More Than 700,000 Starts
To better understand the risks of EHI, Trigg and her fellow researchers analyzed data from 704,434 starts at British racecourses between July 2010 and April 2018, including each horse's age, sex, and past EHI history, as well as race distances and start times, ground conditions, average outdoor temperature in the five days leading up to a race, and the wet bulb globe temperature index (WBGT)—a composite measure of weather conditions based on temperature, humidity, wind speed, and solar radiation.
The team found strong associations between certain factors and EHI, Trigg said. For example, horses were nearly six times more likely to have EHI during a 2-mile race than a 1-mile race. Those racing at 86 F (30 C) were 10 times more likely to have EHI than those racing at 68 F (20 C).
On an individual level, horses that had already experienced EHI were almost 19 times more likely to experience it again in a new race, Trigg said. "We do not know if this is because of a predisposition to EHI, if the previous event makes the horse more susceptible, or if it is something about the way the horse is managed or identified at the racecourse," she explained.
The researchers noted softer footing and racing before 5 p.m. also increased EHI odds, Trigg said.
Interestingly, though, horses were slightly less likely to have EHI, even on warm days, if the previous five days had been equally warm, she added. This suggests horses might acclimate to hotter temperatures and dissipate their heat better over time, although more research is needed, she said.
A Computer Model to Better Pinpoint Future EHI?
The researchers developed a computer model based on the collected data to try to predict future events, Trigg said. Plugging their current data back into the model, they found it was quite reliable, flagging 83.5% of the EHI cases. Even so, the model also led to a high number of false positives, predicting EHI in horses that did not overheat, she added.
"In order to predict EHI more reliably, we need to know more about why some horses get EHI and others do not when racing under the same conditions," she said.
EHI: Critical for Susceptible Individuals, Growing With Climate Change
While only 0.1% of the Thoroughbreds in the study developed EHI, Trigg said climate change is likely to lead to more cases, even in temperate zones like the U.K.
"I am concerned about how climate change could affect EHI in racehorses," she said. "In the U.K. and globally, the occurrence of temperature extremes is becoming more likely. (Our) results show that environmental factors such as temperature and humidity are key determinants of EHI at British racecourses, and, therefore, any change in climate is likely to drive a change in the number of EHI events."
It's also likely to increase the risk of EHI elsewhere, she added. "I think the results are applicable to other disciplines, breeds, and geographical areas, in that—under all scenarios—we need to consider the impacts of a changing climate on the heat balance of horses."
Even without considering climate change, the issue remains critical for affected animals, she added. "While overall this is a small proportion of the runners, for those individuals it is a significant health, welfare, and performance concern," she said.
"It would be beneficial if resources such as cooldown facilities were always available at racecourse, not just on hot weather days," Trigg told The Horse. "Those horses that have had EHI before could also be identified before racing to ensure prompt and early intervention."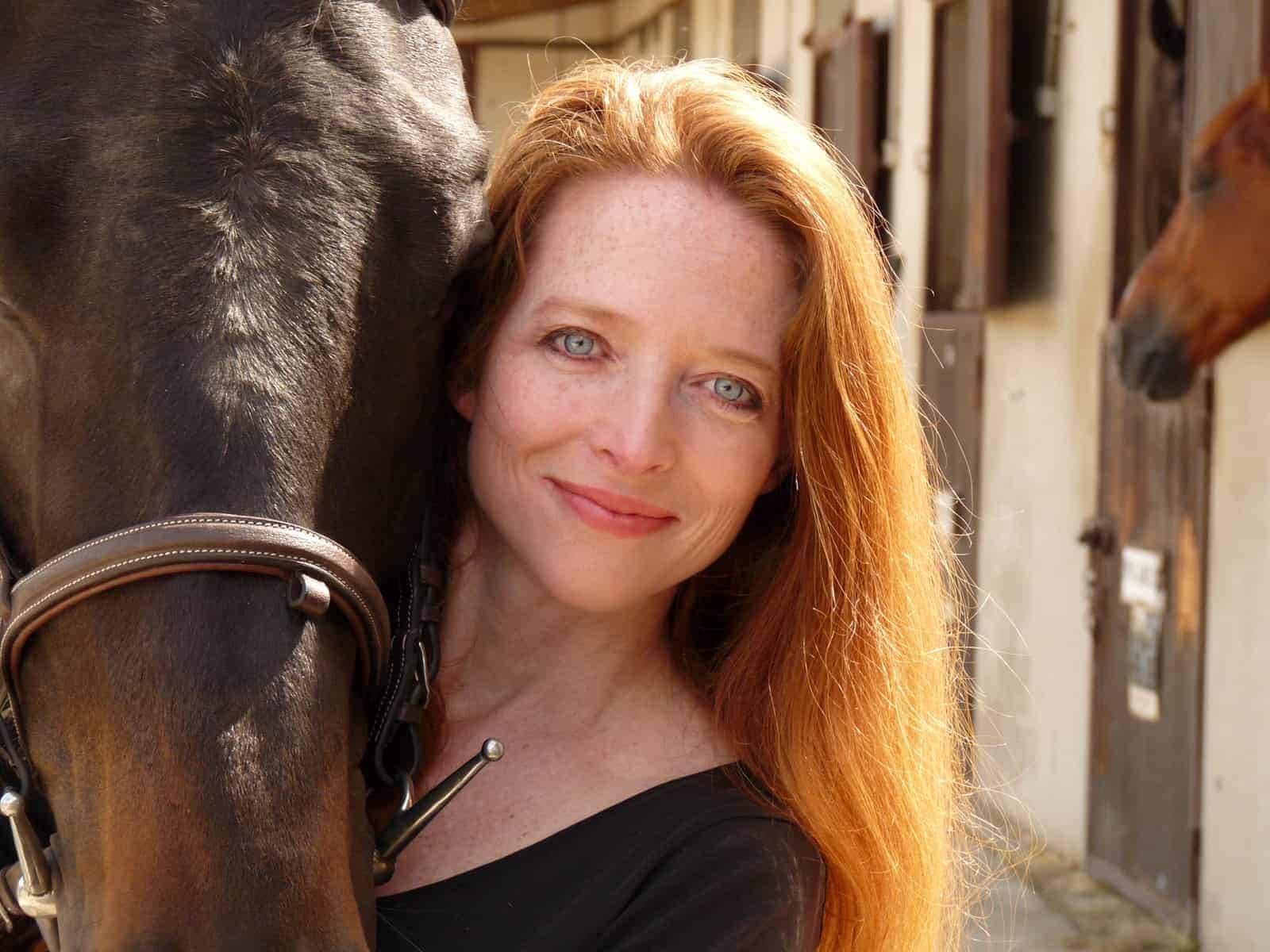 Passionate about horses and science from the time she was riding her first Shetland Pony in Texas, Christa Lesté-Lasserre writes about scientific research that contributes to a better understanding of all equids. After undergrad studies in science, journalism, and literature, she received a master's degree in creative writing. Now based in France, she aims to present the most fascinating aspect of equine science: the story it creates. Follow Lesté-Lasserre on Twitter
@christalestelas
.
Stay on top of the most recent Horse Health news with
FREE weekly newsletters from TheHorse.com