Treating EPM in Horses: Comparing Serum:CSF Titer, Treatment Trial Costs
Performing a serum:cerebrospinal fluid titer ratio to confirm/rule out EPM in horses (versus treating without that test) substantially decreased cost for the owner.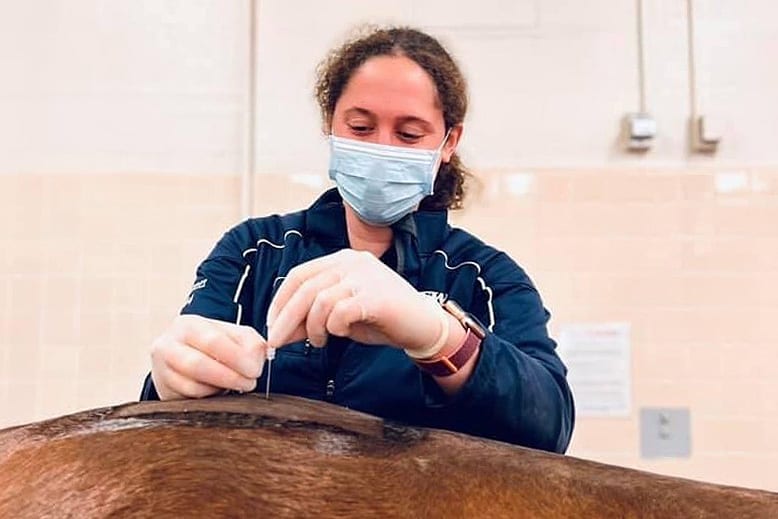 When veterinarians are considering an
equine protozoal myeloencephalitis (EPM)
diagnosis in horses, they typically have three routes they can take: Treat the horse based on measuring serum (a component of blood) titers against the causative protozoa; treat based on serum titers plus a spinal tap; or treat the horse based on clinical signs alone. All paths can be expensive, so University of Pennsylvania researchers recently examined the accuracy and costs of each for horse owners and determined, at least in their patient population, the option that might sound like the cheapest—beginning with a treatment trial without previous testing—likely isn't.
Sarah Colmer, VMD, Dipl. ACVIM, a neurology fellow at the PennVet School of Veterinary Medicine's New Bolton Center, in Kennett Square, and her advisor, Amy Johnson, DVM, Dipl. ACVIM, recently conducted a retrospective study of 681 neurologic cases to assess the accuracy and costs of diagnosis and treatment using different approaches. Colmer presented their results at the Dorothy Russell Havemeyer Foundation's EPM Advances in the Field Symposium, held in October 2022 in Asheville, North Carolina.
Exposure to EPM Protozoa Is Common
Many U.S. horses have been exposed to the protozoan parasites that cause EPM, Sarcocystis neurona and Neospora hughesi. Exposure means a horse has encountered these organisms; it is not synonymous with true clinical neurologic disease.
Colmer cited a 2017 study in which researchers reported seroprevalence nationally. "Overall seroprevalence for Sarcocystis and Neospora was actually higher than a lot of previous studies, with 78% and 34% respectively, overall," Colmer said, "and 31% of these healthy equids were seropositive for both organisms, and 18% were seropositive for neither."
PennVet's equine patient population consists of mostly sport horse referrals from the mid-Atlantic region. "We do occasionally see EPM," said Colmer, "but we see a couple other more common conditions: cervical vertebral stenotic myelopathy (Wobbler syndrome), as well as equine degenerative myeloencephalopathy (EDM), and EDM is our most common postmortem confirmed diagnosis in our neurologic horse population.
"These conditions often present indistinguishably and, so, diagnostics, of course, are going to be really important in terms of decision-making and management moving forward," she added.
EPM Treatment Trial: Not Always So Cheap
In the current study Colmer and Johnson included horses with signs of neurologic disease that underwent a complete neurologic exam, EPM antibody testing on serum and CSF, and, if euthanized, neurologic necropsy. Colmer reported postmortem exams were performed on 196 horses; 23 (12%) of those were diagnosed with EPM (postmortem diagnosis is the only way to definitively diagnose the disease).
Overall, more than 80% of horses had positive serum titers and more than 50% had positive CSF titers, which depicts again just how common S. neurona and N. hughesi exposure is among horses. They estimated costs for serology alone, CSF centesis (spinal tap) and analyses, and treatment (using Marquis ) based on PennVet's pricing. Although they also use other FDA-approved medications to treat EPM, they chose ponazuril to represent cost for this data set. Colmer reported their results:
Specifically, 83% of horses were -neurona-positive on serology.
For any individual horse there was a 12% chance EPM would be the diagnosis.
CSF centesis:

Increased the cost by $547 (in diagnostics) in 12% of cases.
Decreased the cost by $1,030-2,060 (the cost of one or two months of treatment) in 88% of cases.
Overall accuracy was highest per serum:CSF (2 4/3) titer ratio.
"The cost of performing a spinal tap is going to increase 12% of cases' bill," Colmer explained. "However, in 88% of cases you might actually decrease the ultimate cost to the client if you're not going to pursue treatment based on the fact that most horses will be negative based on these diagnostics."
Different Regions Could Mean Different EPM Treatment Costs
Colmer acknowledged that veterinarians cannot necessarily extrapolate data from the PennVet referral caseload across all populations. "There are different EPM prevalences in different parts of the country, and so we are restricted to applying this information to and from the population around us and, for that reason, one of our future directions that we've discussed is potentially doing this on a larger scale and including more of a multicenter retrospective study to get numbers that might include other areas of the country. This would allow us to collect data from a wider population of horses that is more reflective of and applicable to the general population."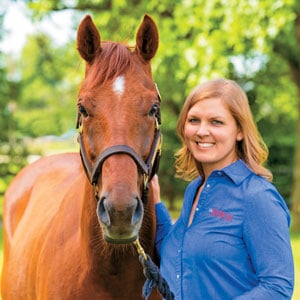 Stephanie L. Church, Editorial Director, grew up riding and caring for her family's horses in Central Virginia and received a B.A. in journalism and equestrian studies from Averett University. She joined The Horse in 1999 and has led the editorial team since 2010. A 4-H and Pony Club graduate, she enjoys dressage, eventing, and trail riding with her former graded-stakes-winning Thoroughbred gelding, It Happened Again ("Happy"). Stephanie and Happy are based in Lexington, Kentucky.
Stay on top of the most recent Horse Health news with
FREE weekly newsletters from TheHorse.com