Veterinarians Explore Alternative Approach to Managing EPM in Horses
Once-weekly Protazil administration achieved steady-state plasma concentrations known to inhibit S. neurona, which causes EPM in horses.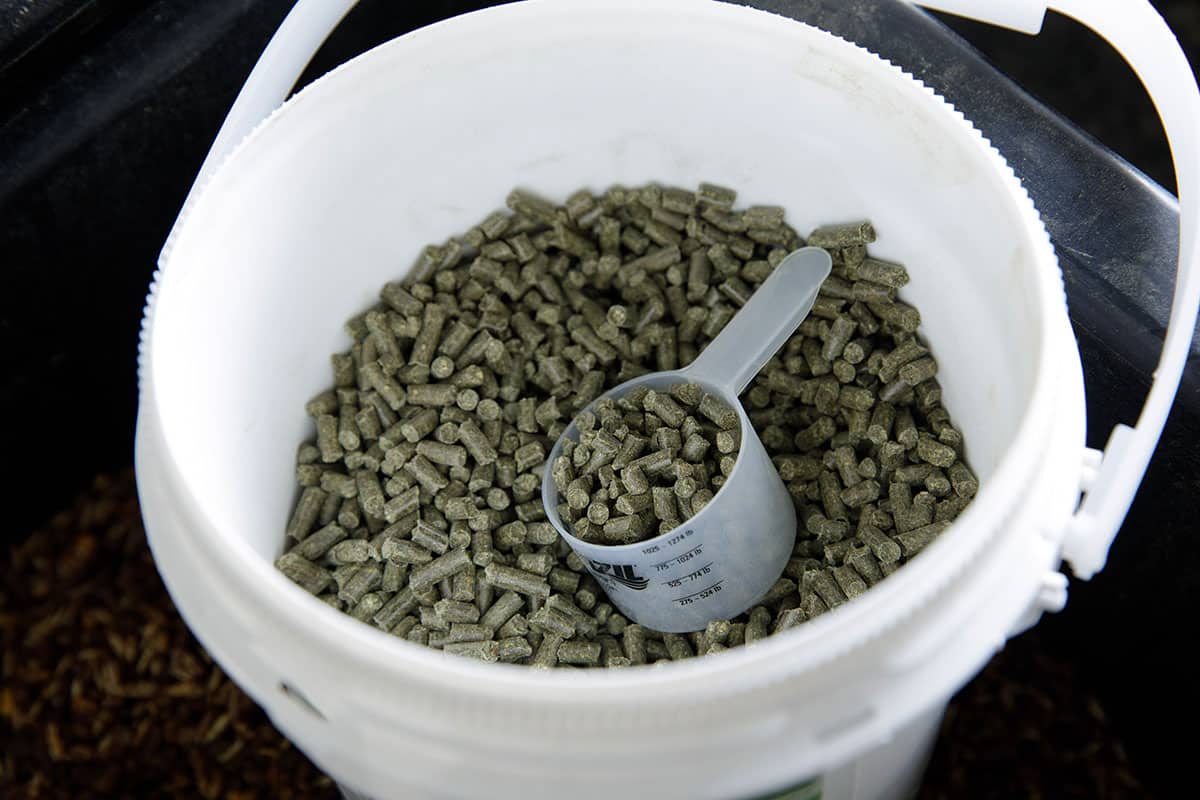 Horses with the neurologic disease
equine protozoal myeloencephalitis (EPM)
can be treated with several drugs, including Protazil (1.56% diclazuril), which has a labeled dose of daily administration of 1.0 mg/kg for 28 days. A research group including scientists at the University of California, Davis, recently completed a study confirming once-weekly administration of the drug could be useful in certain situations as a preventive measure.
Equine veterinarians gathered at the Dorothy Russell Havemeyer Foundation's EPM Advances in the Field Symposium, held in October 2022 in Asheville, North Carolina, discussed the research, which has since been published in the Journal of Equine Veterinary Science.
Weekly Protazil Dosing Achieves Therapeutic Concentrations in the Blood
In the study, eight healthy adult horses received 1.0 mg/kg of 1.56% diclazuril orally every seven days for five weeks. Veterinarians collected blood immediately before and 10 hours after each diclazuril administration, and then every 24 hours following the last dose.
They found they could achieve and sustain inhibitory drug concentrations in the horses' blood after just the second weekly dose.
"The study results show that diclazuril given at 1 mg/kg once a week reaches steady-state plasma concentrations substantially higher than the inhibitory in vitro concentrations for S. neurona," the researchers wrote in the Journal of Equine Veterinary Science paper.
In other words, scientists know these levels inhibit growth of the EPM-causing protozoan parasite S. neurona in cell culture in the laboratory. This means it could be useful in preventing EPM cases on farms where veterinarians diagnose EPM frequently, for instance.
Fewer Doses Could Equal Better Compliance
The researchers noted that weekly administration of Protazil offers improved horse owner/farm manager compliance—remembering to dose once weekly versus the current daily or previously described (in studies published in 2018 and 2021) off-label dose of twice weekly administration of the drug in horses could leave less room for error.
"Future studies are needed to determine if the established dosing regimen will be effective at reducing infection rate with subsequent EPM development in performance horses competing and traveling in S. neurona endemic regions of the Americas," the authors added.
Equine veterinarians interested in more information on this method for managing horses with EPM should consult the study authors.
The study was discussed at the Dorothy Russell Havemeyer Foundation's EPM Advances in the Field Symposium in October 2022 and published as a short communication, "Pharmacokinetics of a FDA-labeled dose of diclazuril administered orally once weekly to adult horses," in the Journal of Equine Veterinary Science in January 2023.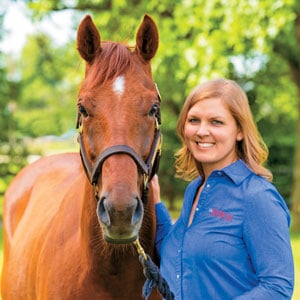 Stephanie L. Church, Editorial Director, grew up riding and caring for her family's horses in Central Virginia and received a B.A. in journalism and equestrian studies from Averett University. She joined The Horse in 1999 and has led the editorial team since 2010. A 4-H and Pony Club graduate, she enjoys dressage, eventing, and trail riding with her former graded-stakes-winning Thoroughbred gelding, It Happened Again ("Happy"). Stephanie and Happy are based in Lexington, Kentucky.
Stay on top of the most recent Horse Health news with
FREE weekly newsletters from TheHorse.com