Refeeding the Skinny Horse
When refeeding skinny or emaciated horses, feed forage first to avoid fatal refeeding syndrome.
Q: I recently rescued a very skinny mare. The veterinarian said she is between a 2 and 3 body condition score. He suggested starting her off on a forage-only diet at first. What else can I do to help her gain weight safely without causing other health problems?
A: Rescue horses can certainly be very rewarding but also emotionally and physically exhausting. It is great that your veterinarian is involved as they will be able to guide you best in her overall care. While recent research suggests emaciated horses can be rehabilitated using a combination of forage and senior feed from Day 1, the long-standing convention is to feed only forage for the first two weeks. This is because feeding readily available carbohydrates to emaciated horses can result in refeeding syndrome, which can be fatal.
Refeeding syndrome is primarily characterized by hypophosphatemia, hypomagnesemia, and hypokalemia (abnormally low levels of phosphorus, magnesium, and potassium in the blood). When horses consume readily available carbohydrates, the glucose levels in blood increase, triggering a release of insulin. In turn, this release of insulin causes a flood of glucose and electrolytes into cells, resulting in decreased serum electrolytes and red blood cells without adequate access to energy. Without adequate energy, red blood cells become dysfunctional and are less able to carry oxygen to various tissues, which can lead to organ failure and potentially death.
Because alfalfa typically has lower levels of the nonstructural carbohydrates (the carbohydrates that result in elevated insulin) and higher levels of calcium, phosphorus, magnesium, and potassium, it is generally recommended for refeeding starved horses. You can also feed grass hays but should soak them for 30-60 minutes (then throw out the water before feeding) to reduce the sugar content if you haven't had them tested.
The long-standing recommendation is to feed very skinny horses only 50% of their daily energy requirements for the first three days, increasing to 75% on Days 4 and 5, and 100% on Day 6. Don't feed more than 1 or 2 pounds of forage every four hours for the first three days—increasing to 4 pounds if feeding alfalfa and 8 pounds if feeding grass hay—every eight hours from Day 4 through Day 14. After this point you can gradually increase the amount fed at each meal and decrease meal frequency.
Avoid feeding any grain or commercial feeds until after the first 14 days of refeeding, at which point the window of greatest risk has passed. Without the addition of a more calorie-dense feed, weight gain will be slow. While slow is good, feeding a commercial feed at the manufacturer's recommended intake will result in a better-balanced diet that meets the horse's nutritional needs. High-fat, high-fiber feeds are ideal, and senior feeds are typically good choices, as well.
Introduce commercial feeds gradually and, ideally, divide them between at least two meals a day. It's best to start with as little as half a pound twice a day, increasing by this same amount every few days until feeding at least the minimum amount recommended by the feed's manufacturer. Similarly, wait to provide your horse with a salt block until the first two weeks have passed.
With patience and due diligence, you will have the best opportunity to rehabilitate your rescue mare successfully. However, it is important to know that even if you follow the established refeeding protocols carefully, some horses, unfortunately, cannot pull through.
---
Horse Nutrition Question Submission Form
Do you have an equine nutrition question? The Horse's editors want to hear from you! Submit your question via the form below.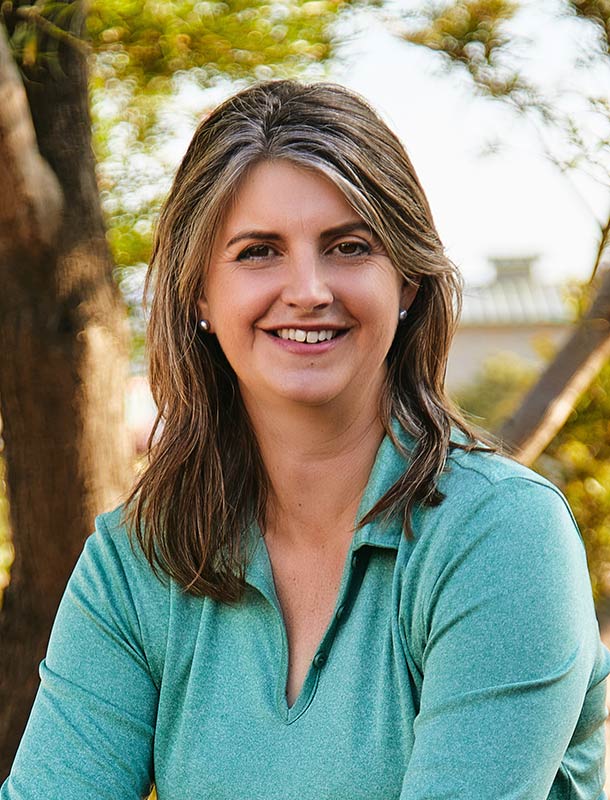 Clair Thunes, PhD, is an equine nutritionist who owns Clarity Equine Nutrition, based in Gilbert, Arizona. She works as a consultant with owners/trainers and veterinarians across the United States and globally to take the guesswork out of feeding horses and provides services to select companies. As a nutritionist she works with all equids, from WEG competitors to Miniature donkeys and everything in between. Born in England, she earned her undergraduate degree at Edinburgh University, in Scotland, and her master's and doctorate in nutrition at the University of California, Davis. Growing up, she competed in a wide array of disciplines and was an active member of the U.K. Pony Club. Today, she serves as the district commissioner for the Salt River Pony Club.
Stay on top of the most recent Horse Health news with
FREE weekly newsletters from TheHorse.com