What's New in Preventing and Treating Laminitis in Horses
New methods might help veterinarians diagnose and treat the painful equine hoof disease laminitis more efficiently.
Several factors can contribute to the development of laminitis in horses, but the most common today is hyperinsulinemia-associated laminitis or HAL. This form of laminitis, which develops in the face of high circulating insulin levels, can typically be managed, but only if diagnosed quickly. Unlike other forms of laminitis, there is some evidence that the laminitis pathology might be partially reversible.
"To successfully treat acute cases of HAL, efforts must be focused on intervening as quickly as possible," said Andrew van Eps, BVSc, PhD, Dipl. ACVIM, professor and the Dean W. Richardson Endowed Chair of Equine Disease Research at the University of Pennsylvania's New Bolton Center, in Kennett Square, during his presentation at the 2023 Saratoga Vet & Farrier Conference, held Sept. 27-30, in New York.
When treating acute HAL, van Eps uses a new method that involves serial assessment of the "lucent zone" visible on lateral radiographs (X rays) of the foot. This lucent zone is parallel to the third phalanx (coffin bone, or P3) and represents the lamellae. In healthy horses and ponies, it should measure less than 7.5 millimeters, but in acute laminitis cases the width of the lucent zone increases, and even small changes in this zone are important, van Eps said.
"We're performing research on this now and are finding that the lucent zone also changes angle and shape, especially with sinking (of the coffin bone)," he said. "We are looking at the ratio of the lucent zone and total wall thickness as another measure of stretch/separation of the lamellae that is less affected by magnification due to differences in radiographic technique."
In radiographs that van Eps showed of a pony with acute HAL before and after aggressive treatment, the lucent zone shrunk markedly after treatment.
"In that particular case the reduction in lucent zone width back to normal was over a three-month period," said van Eps. "Increases happen very suddenly (within hours) in response to active damage during laminitis, whereas improvements are likely to take weeks to months, because remodeling of the tissue needs time. This case shows that in the case of HAL, reversal of pathology is possible with aggressive therapy."
Treating acute HAL cases aggressively involves using a combination of cooling the hoof, restricting the diet, and medications to lower blood insulin levels as quickly as possible. Van Eps recommends removing the horse from pasture and offering soaked hay at 1.5% of the animal's body weight per day, as well as administering drugs such as metformin or a sodium-glucose co-transporter 2 inhibitor (SGLT2i). He does not typically use both medications concurrently.
"There is some evidence that early reduction in blood insulin concentrations has an association with more rapid clinical improvement in acute HAL," he said.
The goal is to normalize the horse's blood insulin levels (generally below about 30 mIU/ml ); the threshold for damage is thought to be somewhere around the 100-200 mIU/ml level.
"It's important to remember that blood insulin is very dynamic and the highest concentrations will be generally around two hours post-feed (concentrate meal or pasture)," said van Eps. "I therefore recommend measuring daily insulin levels two hours after a meal for five consecutive days to monitor the levels and make necessary adjustments to the treatment plan. This can include feed or drug changes (or drug addition)."
Many animals respond to simply taking away the feed that is causing the insulin spike—pasture or grain—but some need drugs as well, he said.
Future Directions for Laminitis Treatment
In addition to high circulating insulin levels, previously published data suggest that low serum adiponectin (the hormone that fat releases) is also associated with laminitis, and that it might be an independent risk factor for laminitis.
"Adiponectin is a protective adipokine with insulin sensitizing effects," said van Eps. "It can help protect against some of the processes that might contribute to laminitis in a horse with insulin dysregulation, including various forms of cellular stress." More research is needed for veterinarians to fully understand adiponectin, especially across different breeds, but it might be useful to complete a serum adipokine test with a fed insulin test, especially when it is not possible to perform an oral sugar test (which is the most sensitive way to diagnose ID).
Van Eps explained that pioglitazone is a new medication that can potentially increase adiponectin and, therefore, improve insulin sensitivity (to lower insulin levels) and perhaps help protect against laminitis. "Preliminary studies show that pioglitazone takes a little bit of time to take effect, but it is still worth exploring further," he said.
Even when exploring new options for managing HAL, veterinarians should always provide adequate pain control for their patients. Nonsteroidal anti-inflammatory drugs are still considered the most effective analgesics for laminitic pain, van Eps said, but acetaminophen and pregabalin might be useful adjuncts.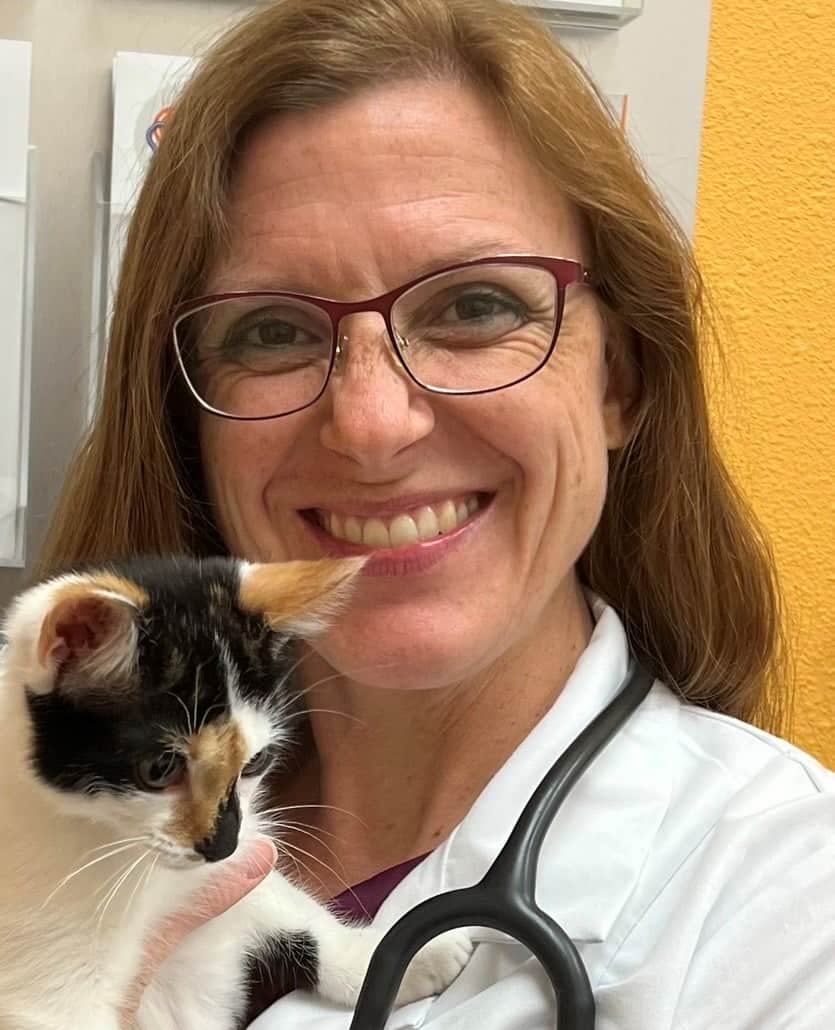 Stacey Oke, MSc, DVM, is a practicing veterinarian and freelance medical writer and editor. She is interested in both large and small animals, as well as complementary and alternative medicine. Since 2005, she's worked as a research consultant for nutritional supplement companies, assisted physicians and veterinarians in publishing research articles and textbooks, and written for a number of educational magazines and websites.
Stay on top of the most recent Horse Health news with
FREE weekly newsletters from TheHorse.com