Even when you have a lot of pasture it's very challenging trying to use it in the winter and still maintain its integrity.
Okay, I am poised to do it this year! Since we moved to dry, sunny Idaho five summers ago I have been hoping to do some limited winter grazing of our seven-acre hay field during times when the soils weren't wet or soggy. It seemed possible since we have such a big pasture and our winters are usually sunny and dry, albeit cold. Unfortunately, even with seven acres of pasture, it still is dormant pasture and in past winters I was quickly at that critical three to four inches mark on the grass; grazing beyond that point would compromise the integrity of my pastures for the coming growing season. So, thus far I've not made it past early December for winter pasture grazing.
This year I have a new plan: I only hayed my pastures once (instead of the usual three times.) I continued my usual routine of careful rotational grazing and pasture management, with the intent of stockpiling grass to be available sparingly over the winter. The result is that I have a lot of grass stockpiled right now going into the late fall. Very promising! I am hopeful that this winter I will be able to utilize my pastures without compromising their health for next growing season.
Here's what I did:
I hayed in June.
I rotationally grazed for the remainder of the summer; only allowing grazing to 3-4 inches, then removing horses, mowing and harrowing (i.e., dragging). Areas were then allowed to rest and regrow to at least 8 inches before horses were back on it.
I took the horses off pasture during irrigation periods (every two weeks) or during (infrequent) periods of heavy rain when soils are wet and soggy. This was also to avoid compaction of wet soils, making it hard for pasture plants to grow and breathe through their roots.
Throughout the winter I will continue rotational grazing and removing horses from an area once it gets down to 3 – 4 inches. Brown, dormant grass is lower in nutritional value but still high in sugar so I will monitor my horse's weight and health as we go
Create a free account with TheHorse.com to view this content.
TheHorse.com is home to thousands of free articles about horse health care. In order to access some of our exclusive free content, you must be signed into TheHorse.com.
Start your free account today!
Already have an account?
and continue reading.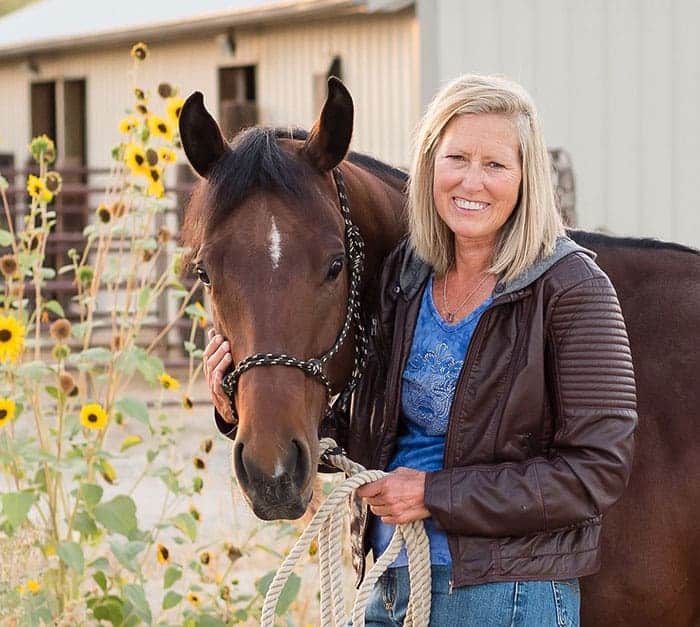 Alayne Blickle, a lifelong equestrian and ranch riding competitor, is the creator/director of Horses for Clean Water, an award-winning, internationally acclaimed environmental education program for horse owners. Well-known for her enthusiastic, down-to-earth approach, Blickle is an educator and photojournalist who has worked with horse and livestock owners since 1990 teaching manure composting, pasture management, mud and dust control, water conservation, chemical use reduction, firewise, and wildlife enhancement. She teaches and travels North America and writes for horse publications. Blickle and her husband raise and train their mustangs and quarter horses at their eco-sensitive guest ranch, Sweet Pepper Ranch, in sunny Nampa, Idaho.
Stay on top of the most recent Horse Health news with
FREE weekly newsletters from TheHorse.com