Why Is the Frog of My Horse's Foot Falling Off?
A veterinarian with equine podiatry expertise explains frog exfoliation and what you should do if it happens to your horse.
Q. After a recent ride, I picked up my horse's hoof and found that the frog was hanging off. I've included a photograph I took of it. Why is my horse's frog falling off, and what should I do about it? Is he okay?
—Via e-mail
A. The picture reflects a normal process in the horse's foot called exfoliation. Many people understand exfoliation in terms of human skin cells whereby dead cells are chemically or mechanically removed to improve the aesthetic look of the skin. The horse's sole and frog are similar in their cellular makeup to skin and therefore undergo a process whereby older cells "shed" over time.
The process involves the outward migration of epidermal cells that slowly die and accumulate keratin. Keratin holds the dead cells together into a structural, protective, tough covering like a Band-Aid. In most cases, exfoliation of the frog goes unnoticed or is seen when the farrier trims the feet. (It's also what the dog likes to eat after your farrier's visit!)
In certain environmental conditions, however, this structural covering will "shed" or exfoliate all at once or in a large piece. Much like a snake shedding its skin, the appearance can be very similar to the live anatomical structure and can therefore be concerning. If there is some retention of tissue in the normal process of exfoliation, as in this picture, then the process can be attenuated by trimming away the remaining dead keratinized frog.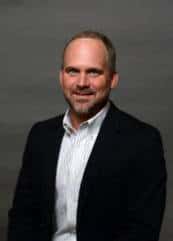 Britt Conklin, DVM, is an equine professional services veterinarian with Boehringer Ingelheim Vetmedica, Inc. He earned his undergraduate degree from Texas Tech University, which inducted him into its hall of fame. Upon graduation from veterinary school at Texas A&M, he worked at a large equine referral practice in Weatherford, Texas. More recently he was a practicing veterinarian and owner at Reata Equine Hospital. Conklin has an expertise in dealing with lameness in performance horses, as well as podiatry, and spends his time helping horse owners and veterinarians care for performance horses. He's a member of the American Association of Equine Practitioners, American Farrier's Association, and the Texas Equine Veterinary Association.
Stay on top of the most recent Horse Health news with
FREE weekly newsletters from TheHorse.com