Lights Could Help Reduce Horse Stress During Loading, Trailering
Researchers evaluated whether light color (i.e., yellowish-light to bluish-light) and/or luminous flux (the intensity of light energy being emitted) impacted horses' heart rates and/or behaviors.
Going headfirst out of the bright sunlight into a dark trailer can be pretty spooky—especially if you're a horse. French researchers say specialized trailer lights, at the right brightness levels, can help ease a horse's transition from outside to in.
"A horse doesn't see the same way humans do, in particular because they have a harder time adjusting to different kinds of luminosity, like going from bright to dark or vice versa," said Claire Neveux, MSc, researcher and equine behavior consultant with Ethonova, in Normandy, France. "So this could really have an impact on the loading phase of trailering a horse."
To test that theory, Neveux and colleagues equipped trailers with LED lights of different brightnesses. She described her group's study in a presentation during the 2018 French Equine Research Day, in Paris. The lights allowed the researchers to adjust the whiteness from 2700 K (yellowish-light) to 6300 K (bluish-light) as well as the luminous flux—the intensity of light energy being emitted.
They used horses with little loading experience—22 2- and 3-year-old French trotters in regular race training. They'd all traveled before (as foals with their mothers in open trailers), but this was the first time they'd encountered a standard two-stall straight-load trailer.
The researchers tested various lighting conditions, all of which illuminated the entire trailer interior, without leaving shadows or dark spots:
Natural lighting (no artificial light);
4500 K (a middle-of-the-line color temperature that's not overly yellow or blue) at 100% flux;
4500 K at 50% flux;
6300 K at 100% flux; and
2700 K at 100% flux.
They loaded each horse in three different lighting conditions, including natural lighting, with 20 days between each test. They used common trailer-loading techniques— halter pressure with release when the horse moved forward, food rewards for advancing toward or into the trailer, and 10 seconds of hindquarter pressure for up to three times.
Horses had the lowest heart rates and showed the fewest negative behaviors when they loaded into a trailer lit to 4500 K at 50% flux, Neveux said. It also took them significantly less time to load, and they showed fewer stress-related behaviors when the illuminance level inside was higher. "That's probably due to the lighting contrast between the inside and the outside of the trailer," she said.
The researchers observed the horses' behavior again when they were in the trailer. Heart rates dropped fastest following loading stress when the researchers exposed horses to "proximal color temperature" lighting—more yellow (2700 K) or more blue (6300 K), Neveux said. If further research confirms this finding, handlers could easily adjust the color temperature with a remote control, as the researchers did during this study, to reduce horses' stress levels in the trailer, she added.
"Obviously, there a lot of factors involved in how a horse loads and travels, including his past experiences, training, handling experience, the conditions of separation from other horses, and so forth," she said. "Lighting conditions certainly constitute a preponderant factor, but it's important to not forget that experience and environment are critical, as well."
Additional LED research with horses could reveal how lighting conditions affect stress levels and welfare in performance, housing, and clinical care settings, Neveux said.
"There's clearly a need for research into making loading safer for everyone," she said, "and lighting appears to help."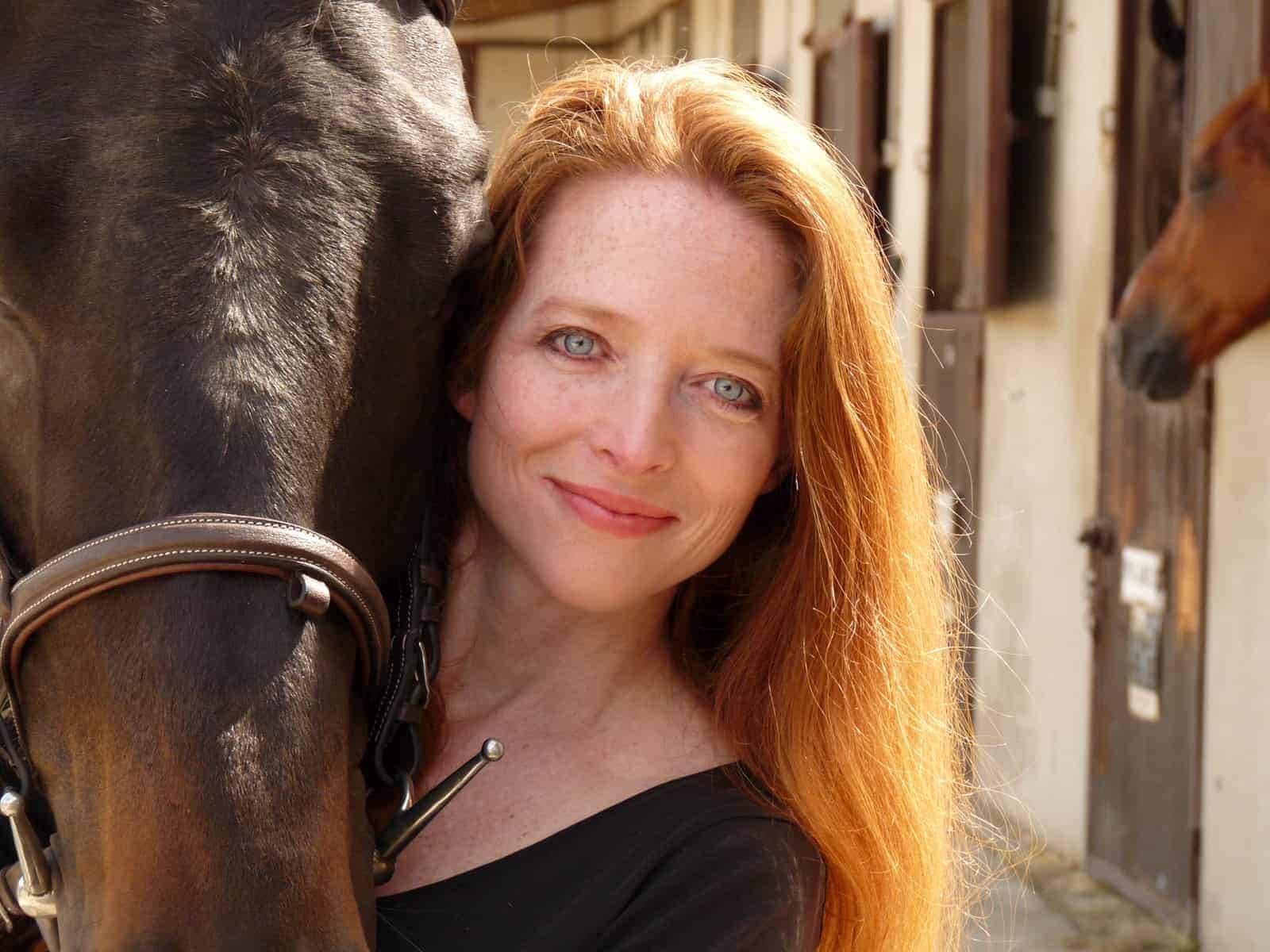 Passionate about horses and science from the time she was riding her first Shetland Pony in Texas, Christa Lesté-Lasserre writes about scientific research that contributes to a better understanding of all equids. After undergrad studies in science, journalism, and literature, she received a master's degree in creative writing. Now based in France, she aims to present the most fascinating aspect of equine science: the story it creates. Follow Lesté-Lasserre on Twitter
@christalestelas
.
Stay on top of the most recent Horse Health news with
FREE weekly newsletters from TheHorse.com