How Do Old Horses Spend Their Days?
In a study monitoring how horses budgeted their time, researchers found age and orthopedic pain didn't deter horses from moving around when given the opportunity.
Just because a horse is older and might experience chronic pain doesn't mean he wants to just stand around. According to a study, senior horses older than 20 and those with orthopedic disease spend their days doing pretty much the same things younger, healthy horses do in the same environment—provided they have the opportunity and the ability.
"Management has an enormous impact on health and welfare for all horses," said Florien Jenner, Univ.-Prof., Dr.med.vet., Dipl. ACVS, ECVS, head and chair of the University Equine Hospital in the Department of Companion Animals and Horses of the University of Veterinary Medicine Vienna, in Austria.
"And as horses' general condition decreases with age or with preexisting health conditions, so does their ability to deal with their environment, a lot like it does for humans," Jenner said. "So environment and husbandry factors gain even more importance with declining health status, including age."
The objective, then, is to be sure they feel comfortable enough to move like younger horses and have a home that allows them to do so, said Ulrike Auer, Dr.med.vet. Priv.-Doz, associate head and chair of hospital in the Anaesthesiology and Perioperative Intensive Care Medicine Unit, also in the Department of Companion Animals and Horses of the University of Veterinary Medicine Vienna.
"In general, geriatric horses can move as much as young horses and should move as much as young horses," Auer said.
Following Activity in Young, Senior, Lame, and Sound Horses 24 Hours a Day
Jenner, Auer, and their fellow researchers equipped 104 horses—including 16 drafts, 54 Warmbloods, and 34 other horses of various breeds—with monitoring devices that provide automatic 24-hour per day feedback about horses' location, movement, and activity type. The horses lived on five farms in three situations:
Individual stalls with variable daily turnout time (dependent on weather conditions);
Group housing with variable daily turnout (also weather-dependent); and
Full-time pasture in a group with a run-in shelter available.
Researchers recorded data for each horse twice for five to 10 days, once in spring or summer, and once in fall or winter. The recording equipment consisted of a halterlike device containing a GPS, an accelerometer, a gyroscope, and a radiotransmitter. It recorded data nonstop and transmitted it wirelessly according to four categories:
Feeding and chewing;
Resting (lying or standing);
Active walk or other slow movement; and
Highly active trotting, cantering, or other fast movement, as well as fast-moving actions such as headshaking.
Activity: Environment Matters More Than Age and Lameness
Age and lameness status had little to do with how the horses organized their time, said Jenner and Auer. Lame horses older than 20 (averaging 25 years old); sound horses older than 20 (averaging 24); lame horses younger than 20 (averaging 16); and sound horses younger than 20 (averaging 13) all had similar time budgets within the same kind of housing environment.
In fact, the housing setup—rather than age or lameness status—affected the way the horses used their time most, Jenner and Auer said.
In general, the horses spent 42% of their time eating, 39% resting, 11% active, and 8% highly active, they said. These figures differed by farm and turnout situation.
Overall, horses ate most in the morning and afternoon and least at night and early morning, according to the study results. That was true even for pasture-only horses. In a 24-hour period, horses stabled up to 21 hours a day ate 35% of the time, compared to full-time pasture horses who ate 48% of the time. That difference might be because horses eat less in general during the night hours, which is when they are usually stabled, they explained.
The horses' caretakers added haynets in the horses' stalls overnight after seeing the results of this study, Jenner and Auer added.
Meanwhile, stabled horses spent 48% of their time not moving compared to 29% in pastured horses—regardless of age group or lameness status. That included both inactive time doing nothing and true sleep, they said.
Movement—whether slow or active—was unsurprisingly highest (22% of the daily time budget) in horses on full pasture at, followed closely by horses living mostly in a paddock (19.7%) and then stalled horses with variable turnout (14.3%). Again, these statistics remained essentially the same regardless of age or lameness status.
Some of the percentages in the latter group might be related to "compensatory movement," in which the horses move abundantly as soon as they get the chance to do so after being confined in a stall, the scientists said. The team also noted slightly more movement in the early morning hours just before feeding time in stalled horses, which might suggest the horses were eager and anticipating getting fed, they said.
Generally, horses moved more in the spring and summer compared to fall and winter, possibly because they were trying to avoid flying insects, they said.
Positive housing and management conditions owners can implement include free-choice forage and water, appropriate turnout space and stocking densities, and social contact with other horses.
Group housing in a pasture setting appeared to be particularly beneficial to horse welfare: "The more uniform temporal distribution of feeding and movement of horses living in open-air group housing, compared to horses living in more restricted husbandry systems, may indicate less stress," the authors said.
Finding—and Helping—the Outliers
The researchers found no distinction between how horses of varying ages and degrees of lameness budgeted their time. Horses living in the same environmental conditions spent their time in very similar ways, regardless of whether they were seniors or youngsters and whether they had chronic orthopedic pain.
Even so, some horses behaved differently than the horses they lived with. Rather than seeing outlying behaviors as acceptable individual differences, the researchers recommended owners and veterinarians investigate why a horse moves differently from his herdmates, since their study results show age or chronic lameness should not prevent horses from following herd patterns.
"This technique of tracking horses continuously over a longer time gives good insight into how a particular horse copes with a problem or a situation," said Auer, who keeps tracking devices on her own horses. "We always see at least one horse that's not going with the group. So we can look closely at that horse and that horse's history to try to find an answer (to explain why he's not keeping up with the others).
"By and large, horses should be able to move with the group they are in," Auer continued. "They're largely able to do that. However, there are individual outliers, and those individuals really require further investigation because that might indicate compromised health and or compromised welfare."
Owners and caretakers can use the findings of this study to improve their current husbandry conditions to maximize their horses' health and welfare.
The study, "The Effect of Housing and Management Conditions on Geriatric Horses and Horses with Chronic Orthopaedic Disease, » was published in Animals on June 23, 2021.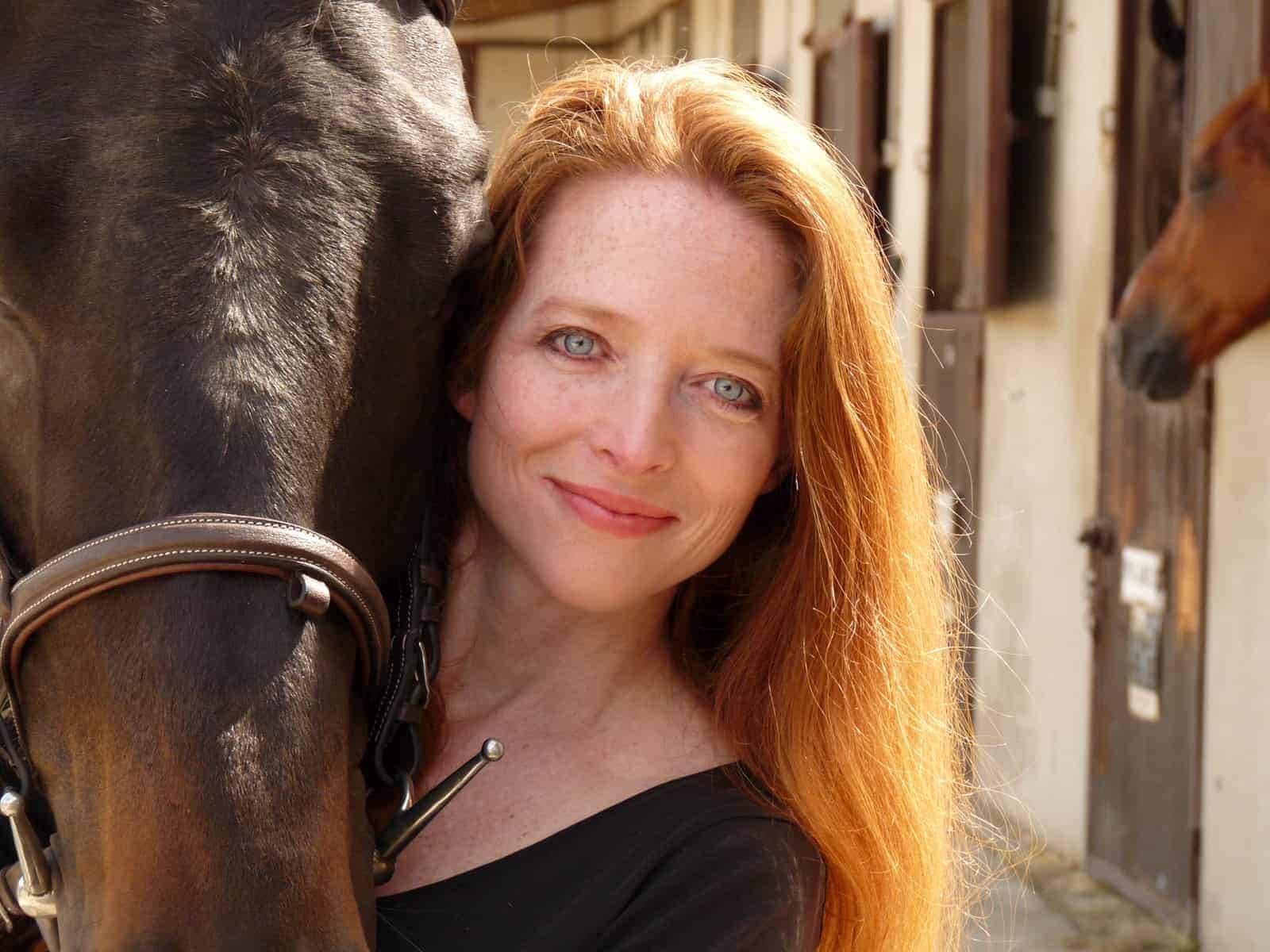 Passionate about horses and science from the time she was riding her first Shetland Pony in Texas, Christa Lesté-Lasserre writes about scientific research that contributes to a better understanding of all equids. After undergrad studies in science, journalism, and literature, she received a master's degree in creative writing. Now based in France, she aims to present the most fascinating aspect of equine science: the story it creates. Follow Lesté-Lasserre on Twitter
@christalestelas
.
Stay on top of the most recent Horse Health news with
FREE weekly newsletters from TheHorse.com