Study: Well-Timed Low-Dose Oxytocin Can Safely Shift Foaling Time
Accelerating the foaling process can go well in certain cases, provided vets carefully follow a protocol confirming mare and fetus are ready.
Researchers have reported that a single small dose of oxytocin can induce a mare to give birth to a viable foal within a few hours if she has shown all the clinical and chemical signs of preparedness for labor. This procedure more accurately constitutes "augmentation instead of induction" of labor, said Christine Aurich, DVM, PhD, head of the Graf Lehndorff Institute for Equine Science, in Neustadt, Germany.
If the mare doesn't foal, a second injection 24 hours later—or, sometimes, a third injection 24 hours after that—can lead to safe, healthy foaling, Aurich added. The goal is to time a single oxytocin injection as closely as possible to the mare's actual foaling date to advance the foaling time by a matter of hours.
Higher or more frequent doses of oxytocin or use of other medications or techniques might lead to more rapid delivery even in mares that aren't ready, leading to the birth of weak, immature foals or to problematic births (dystocias), Aurich said.
"For precise augmentation of birth in a horse, it is of great importance to predict the mare's preparedness for foaling," Aurich said. "This can be done by clinical examination and determination of electrolyte concentration and pH in the colostrum. … An experienced veterinarian will be able to predict the correct time and induce parturition in the majority of mares with injecting oxytocin only once."
Why Induce? Because Afternoon Births Mean Better Supervision
Manipulating the time of a foal's birth can allow for better management of the foaling, ensuring owners and veterinarians are nearby in case of dystocia—which occurs in 5% of births—or poor suckling just after foaling. That's because of a simple issue of time of day: Mares usually foal in the early hours of the morning, which can be impractical for the people who need to be available in the event of any problems, Aurich said.
"Although dystocia in the mare is not frequent, early intervention is required in order to save the dam and her foal," she said. "And—even more importantly—it is almost inevitable to monitor the first hours of the foal's life and, thus, ensure that it is standing up and suckling and that the quality of the colostrum (first milk with antibodies) is sufficient. The lack of colostrum intake within the first hours of life is the main reason for neonatal sepsis, which is still the main reason for neonatal illness and death in the horse."
To avoid such issues, it's better to increase the chances that qualified people will be nearby at the time of foaling, she said.
"A safe method for augmentation of foaling in a mare that is prepared for foaling and, thus, has a mature neonate would allow us to reduce night watches and make life for the owner or farm manager much easier," said Aurich. "It would allow parturition to take place in the afternoon and/or early evening and thus avoid night watches."
Thorough Scientific Review of More Than 100 Research Papers
Aurich and her fellow researcher, Christina Nagel, Dipl. ECAR, Dr.med.vet., also at the Graf Lehndorff Institute, recently reviewed scientific research related to the induction of foaling in horses, examining 114 academic publications.
Having reviewed multiple techniques and efforts to induce mares safely using a variety of hormonal products, including glucocorticoids, prostaglandins, and progestogens, the team concluded that low-dose (2.5-3.5 IU), once-a-day-maximum oxytocin in a ready-to-foal mare is the only safe and reliable way veterinarians can manipulate foaling time.
"In the horse, induction of parturition was considered a no-go for decades," Aurich told The Horse. "The problem is that induction of parturition (or abortion) in horses can easily be performed with high doses of oxytocin during the last third of gestation. This will almost always result in loss of the foal. It should therefore not be performed in a healthy mare with a healthy foal.
"Augmentation is a completely different affair and probably an important tool to avoid foal loss," she continued. "It requires, however, an experienced and well-informed veterinarian for precise timing and execution. It should definitely be considered as a new and safe tool in equine reproductive medicine."
Augmenting labor with oxytocin requires ensuring the mare is prepared for foaling, she said. She should be at a gestation length of at least 330 days, have clinical signs of impending parturition (e.g., a full udder), and have increased CaCO3 concentration and decreased pH in her pre-colostrum. Only under those conditions should a mare receive an oxytocin injection to spur on labor, said Aurich.
"This is a safe way to augment parturition and should therefore be considered in every case where the owner cannot guarantee monitoring of the mares during the night," she said. "It should also be taken into account with mares that had problems before (for example, who lost their foal because of insufficient colostrum intake)."
Even so, the procedure is not recommended in mares with certain issues that could construe laboratory testing for readiness, such as those with bacterial placentitis, which causes premature lactation, she said.
The study, "Induction of parturition in horses—from physiological pathways to clinical applications," was published in August 2021 by Domestic Animal Endocrinology.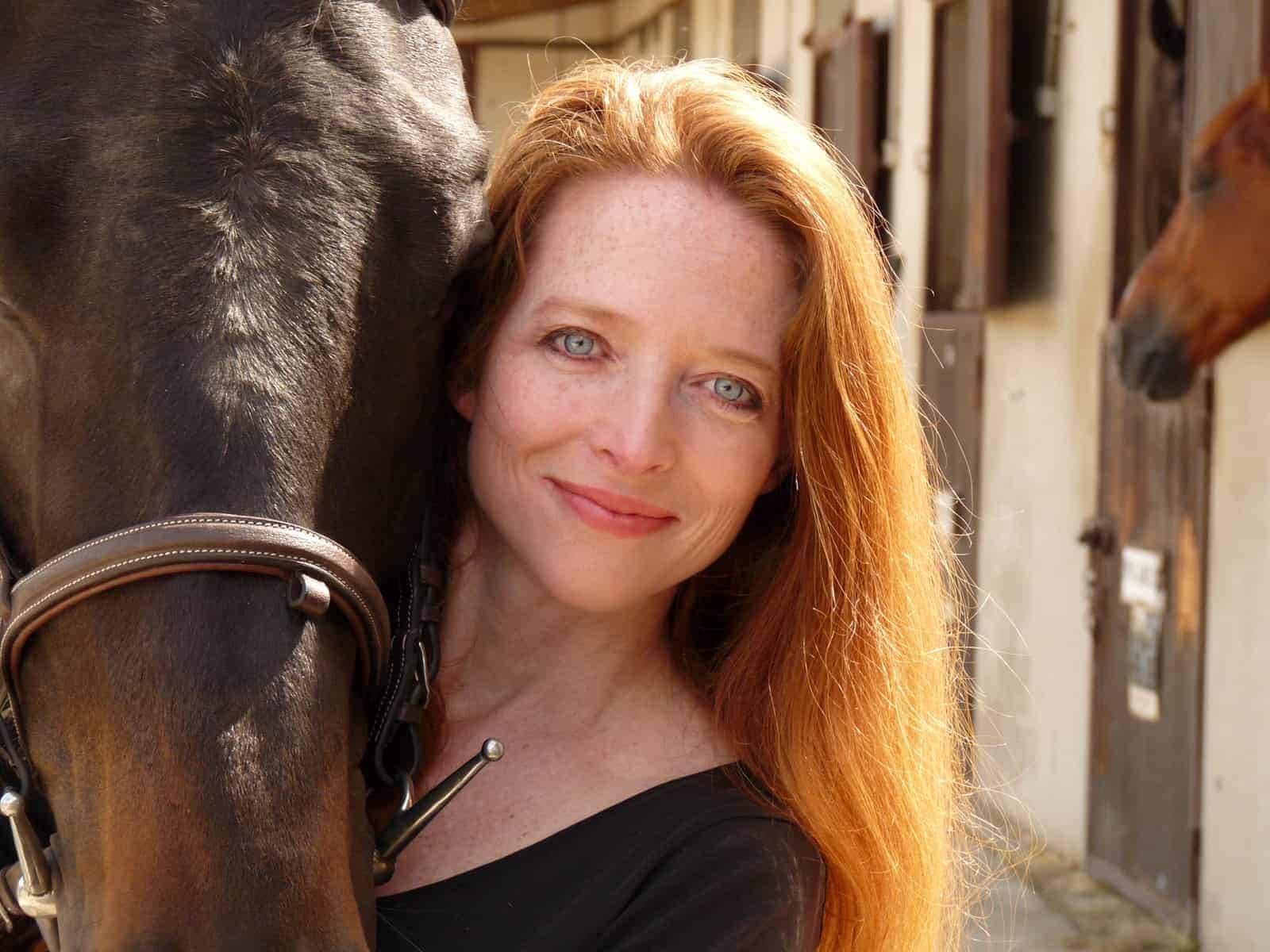 Passionate about horses and science from the time she was riding her first Shetland Pony in Texas, Christa Lesté-Lasserre writes about scientific research that contributes to a better understanding of all equids. After undergrad studies in science, journalism, and literature, she received a master's degree in creative writing. Now based in France, she aims to present the most fascinating aspect of equine science: the story it creates. Follow Lesté-Lasserre on Twitter
@christalestelas
.
Stay on top of the most recent Horse Health news with
FREE weekly newsletters from TheHorse.com