Partnerships: Do Horses Want What We Want?
A positive horse-human relationship starts with an awareness of shared goals.
Would you call your relationship with your horse a partnership? Being partners means you've "negotiated the terms of the relationship," including your shared goals, according to a leading welfare expert.
Winning medals probably doesn't constitute a shared goal with the horse. But goals that involve living a good life—for both horse and human—qualify as a sound and ethical basis for such an interspecies partnership, said Natalie Waran, PhD, professor of One Welfare at the Eastern Institute of Technology, in Hawke's Bay, New Zealand.
"A partnership is an arrangement where parties agree to cooperate to advance their mutual interest," Waran said, addressing attendees of the 2022 International Society for Equitation Science (ISES) Conference, held Aug. 9-12 in Hartpury, U.K.
"I think it's important for us to recognize that our goals and the horses' goals are going to be very different when it comes to training and competition," she said. "But the thing that all animals want is to have the opportunity to live a good quality of life. And I think that we can suggest that this is a shared goal."
Partnering Toward the 'Good Life Experience'
Horses are "remarkable" animals that can be trained through various methods to perform a wide range of tasks—and they often give certain appearances of doing so willingly, said Waran. But that doesn't mean achieving these tasks are their main objective.
They also "appear to tolerate all sorts of training equipment," she said. "But we have to ask, just because a training method or use of specific equipment works, and they appear to abide most of it, does it mean it's right?"
When using horses for leisure and sports activities, employing certain kinds of equipment to train them isn't necessarily unethical, she added. "The important question is whether the training methods used do not negatively impact on the horses' quality of life," Waran told The Horse. Research suggests horses can experience a good life in both free-roaming and domestic settings, including when used for leisure activities and competition. What matters is how each horse feels about his or her life experience, she said.
Although we can't directly ask animals how they feel, we can gather important information about their mental states and how they view their world, Waran said. That's possible through "easy-to-access indicators" such as observing how they react to people coming onto the farm, Waran said. Animal welfare research has shown, for example, that chickens, pigs, and other animals have different responses to being approached by an unfamiliar human depending on whether their past experiences with humans have been positive or negative. This can be used to assess how each animal perceives humans, she said. A negative perception could infer the animal has a lower quality of life.
Equine research is also making slow but steady progress in determining signs of good welfare, in addition to the many existing signs of poor welfare, she added. But despite early research into what might indicate a happy horse, including playfulness and facial expression, even what might constitute a horse "smile," scientists still lack a strong battery of evidence that clearly tells us horses are enjoying their lives.
"Developing these indicators and applying them to the horse-human relationship means that we need to start doing more research like this—and we need funding to do it properly," she said.
"The important thing here is that the horse needs to have good mental health and enjoy a positive emotional state during its interactions with us, to be able to lead a good quality of life," said Waran. "So that (suggests) everything she does is ensuring she has a good life experience."
Nurturing a Positive Horse-Human Relationship
As we wait for additional scientific research, we can gain information about horses' affective states by taking a hard look at our own horse-human relationships, Waran said. In particular, we must be honest with ourselves about the potential effects of significant differences in power.
Similar to certain human-human relationships, individuals can be cooperative and appear willing to work, but that might result from a difference in power, she explained. "As a manager or teacher, you think well, he's on board and really seems to be agreeing with me today; that's wonderful!" Waran said. "And then you realize, actually, there's a huge power differential – with one party being in the driving seat and the other having less of a voice … We have to know that there is that power differential with horses. And you see it playing out all too frequently in different horse-human dyads."
Whether people realize it, they often have "relationship problems" with their horses, she said. "I think part of that has to do with lack of self-awareness," she explained, which might be related to the way we describe our roles and relationships with our horses and the words we use in those descriptions—like partnership—she added.
This doesn't mean people can't have partnerships with their horses, Waran said. However, it does mean people must be aware of shared goals and to what extent people might shift those goals toward their own objectives the horse might not share—which does not qualify as a partnership.
"The main thing is that a relationship can be positive, negative, or neutral," she said. "And we want it to be a positive one … Developing these positive relationships is actually, I think, where we need to go if we're going to have a shared goal and we're going to work and ride horses."
Making Changes, for Everyone's Benefit
Encouraging positive relationships and real partnerships between humans and horses can be complicated, as it involves changing the way people think about horses, Waran said. "I think the biggest challenge we've got is—even with the evidence we have currently and the increasing amount of evidence that we hopefully will have—how we can bring about change, how we incorporate that human behavior change into how we operate, and how we drive that change," she said.
Ultimately, it's important for people to understand that such change is mutually beneficial, Waran added. "If we take a kind of 'One Welfare' approach to this, we can start to show that what's good for the horse is actually also good for people," she said.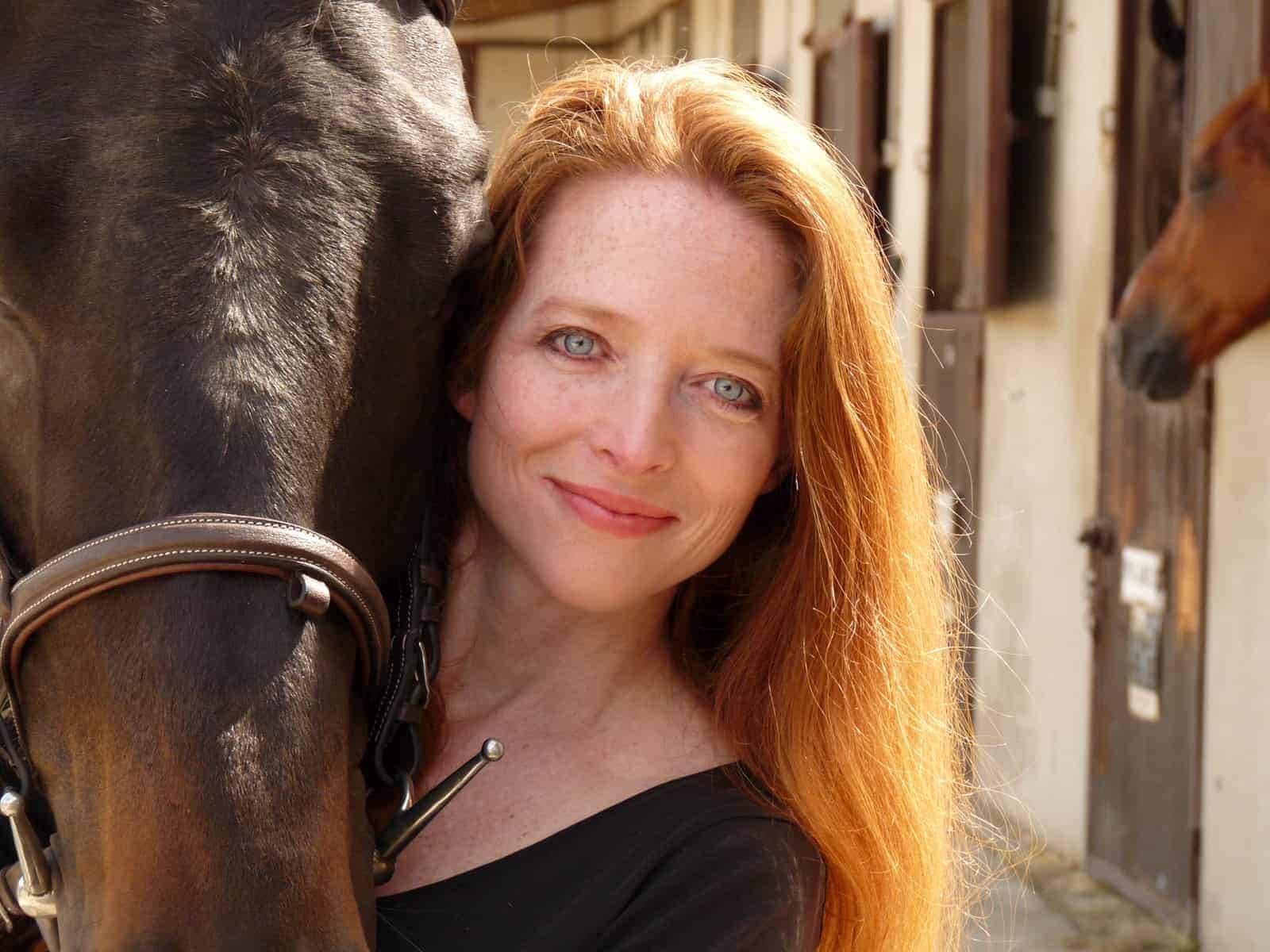 Passionate about horses and science from the time she was riding her first Shetland Pony in Texas, Christa Lesté-Lasserre writes about scientific research that contributes to a better understanding of all equids. After undergrad studies in science, journalism, and literature, she received a master's degree in creative writing. Now based in France, she aims to present the most fascinating aspect of equine science: the story it creates. Follow Lesté-Lasserre on Twitter
@christalestelas
.
Stay on top of the most recent Horse Health news with
FREE weekly newsletters from TheHorse.com