Equine Kissing Spines Gene Found
Researchers discovered a connection between Chromosome 25 and the presence of kissing spines in horses.
Researchers have confirmed what they've long suspected to be true: A genetic variant is associated with the severity and likely development of impingement and overriding of spinous processes, also known as
kissing spines
, in horses.
The origin of the degenerative and painful equine disease has thus far remained elusive to scientists. However, it's known to appear with some frequency in Thoroughbreds, Warmbloods, and stock-type breeds such as Paints and Quarter Horses. It is also more prevalent in tall horses, and earlier research has shown it's hereditary. Combined, this data point to a genetic link, said Christa Lafayette, CEO of Etalon Diagnostics in Menlo Park, California.
Lafayette, a biotech scientist and equestrian, was inspired to discover that link during a dinner conversation at the 2019 American Association of Equine Practitioners (AAEP) meeting in Denver, Colorado.
"I was sitting with some incredible equine veterinarians at AAEP, and I just literally wrote down on a napkin what we hoped we could solve by next year, and the genetics behind kissing spines was on the top of the list," said Lafayette.
Shortly after returning from AAEP, Lafayette teamed up with Beau Whitaker, DVM, of the Brazos Valley Equine Hospital, in Salado, Texas, and Kent Allen, DVM, of Virginia Equine Imaging, in The Plains—who were also at that AAEP dinner table—and several other engineers and researchers to take on the task of finding the "kissing spines gene."
The group ran genotyping on 155 Warmbloods and stock-horse breeds that had presented to the participating veterinarians' clinics due to back pain and/or poor performance. The horses' veterinary evaluations revealed they ranged from having severe Grade 4 kissing spines to no kissing spines.
The Genetics: One Severity Grade Higher for Each Copy
The team identified one associated variant, or allele, for kissing spines on Chromosome 25. This single nucleotide polymorphism (SNP) BIEC2-668062 is linked to an average increase in one kissing spines severity grade for each of the horse's two copies of the allele (one from each parent).
This allele did not correlate with the horses' height, which appears to be a separate and unique factor for kissing spines, Lafayette said.
It was, however, in proximity to a gene already known in other species to be associated with chondrocyte (a cartilage-producing cell) proliferation, a sign sometimes observed histopathologically (under a microscope) with kissing spines, said Laura Patterson Rosa, DVM, PhD, a scientific consultant at Etalon Diagnostics and first author of the group's study publication. "It was reassuring that one of the 'neighboring' genes to our best marker was indeed previously implicated," she said.
The discovered allele isn't a causative for kissing spines, however. It's only one of many factors linked to disease development, including exercise, rider skill and weight, riding equipment and fit, core muscle strength, head and neck position, injury, and lameness, said Lafayette.
"This (genetic) correlation, we believe, is a risk variant for a higher grade or severity of kissing spines and maybe for the development of the disease itself," Lafayette told The Horse. "So instead of Grade 1 kissing spines, for example, they're more likely to have Grade 3 or 4."
Smarter Breeding and Competing With Kissing Spines
Armed with this new knowledge, breeders and owners can make informed decisions about horses that carry the risk variant, Lafayette and Patterson Rosa said.
"For instance, if I have a stallion, and I know he has a high risk for passing on a kissing-spines-correlated variant, then I might not pair him with a mare that has that same disposition, because then my chances are much higher that the resulting foal is going to have high-grade kissing spines," she said.
As research continues, scientists might even find a causative mutation that could "provide the power to 'breed out' kissing spines," Patterson Rosa said.
As for riding horses that have one or two copies of the kissing spines risk variant, Lafayette suggested taking a proactive and protective approach. Having the variant doesn't mean they can't continue working.
"Now let's say you have a horse that you bought for eventing or Western riding or whatever you're going to do, and you find that it has a high risk for kissing spines," she explained. "So you're probably going to spend a little bit more time doing some back-building exercises, maybe some more dressage, maybe be a little lighter on the back. You're going to pay a little bit more attention to saddle fit, and you might even X ray a little more proactively, because you know that that horse is more likely to suffer from kissing spines."
The researchers emphasized the importance of being able to work with real-world cases in veterinary clinics, with the collaboration of practitioners and owners. "We appreciate immensely how the community embraced this effort," Patterson Rosa said.
The study, Genomic loci associated with performance limiting equine overriding spinous processes (kissing spines), first appeared in Research in Veterinary Science in June, 2022.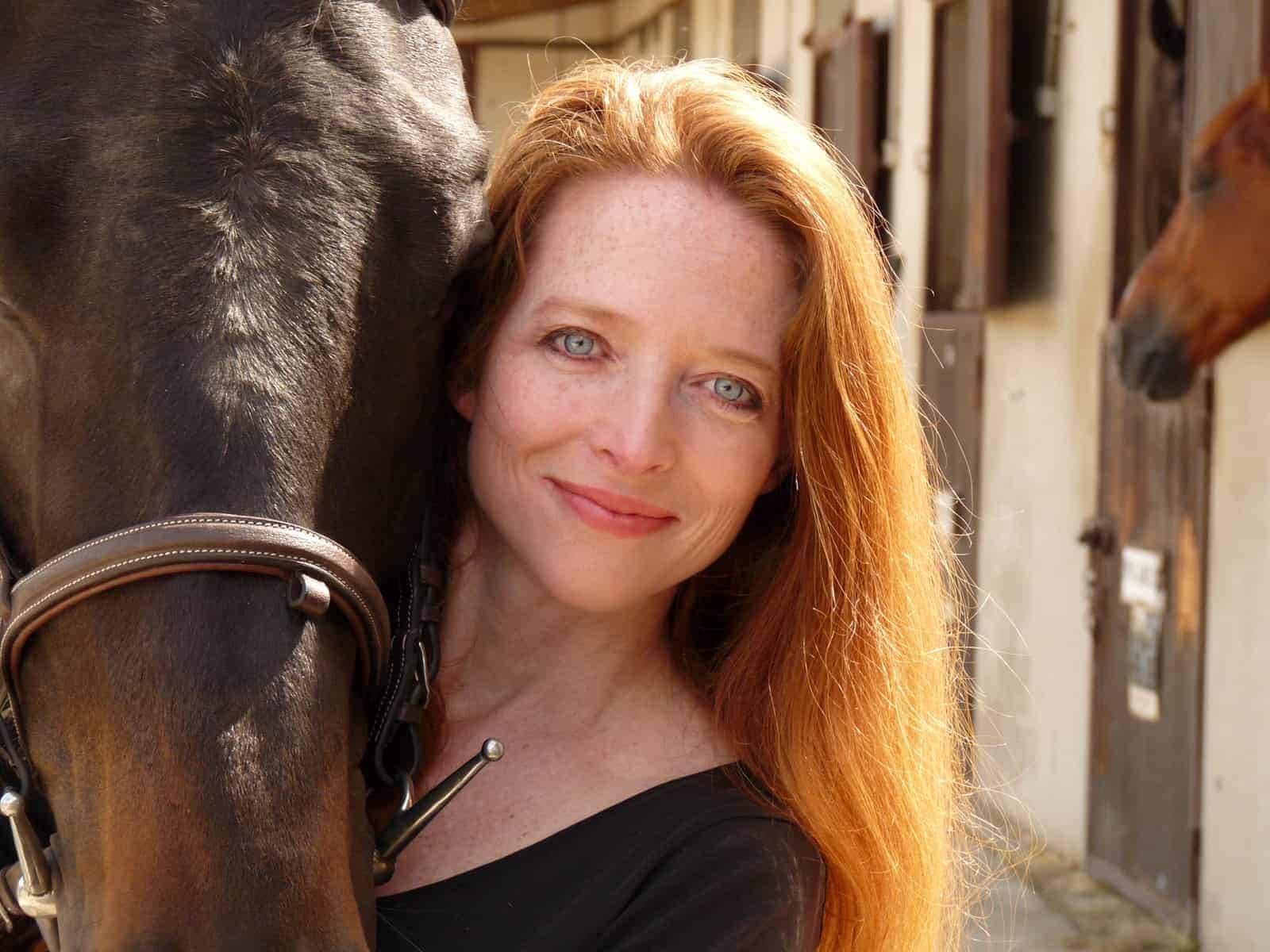 Passionate about horses and science from the time she was riding her first Shetland Pony in Texas, Christa Lesté-Lasserre writes about scientific research that contributes to a better understanding of all equids. After undergrad studies in science, journalism, and literature, she received a master's degree in creative writing. Now based in France, she aims to present the most fascinating aspect of equine science: the story it creates. Follow Lesté-Lasserre on Twitter
@christalestelas
.
Stay on top of the most recent Horse Health news with
FREE weekly newsletters from TheHorse.com