The Pros and Cons of Orthobiologics in Horses
The key concepts behind 6 orthobiologics available to equine veterinarians.
From what we know, orthobiologics—biological substances used to help heal musculoskeletal injuries—appear to be key tools in improving equine health and welfare.
"We're moving into a whole new field. It's exciting," said Duncan Peters, DVM, Dipl. ACVSMR, Cert. ISELP, of East-West Equine Sports Medicine LLC, in Lexington, Kentucky, during the Northeast Association of Equine Practitioners Convention held Sept. 21-24, 2022, in Saratoga Springs, New York.
"Before biologics, tendon injuries were managed with lots of ice, physical therapy, rest, anti-inflammatory drugs, and lots of external treatments, such as pin firing and blisters," he said. "And although these seem archaic now, the horses did get back to work. However, the recovery was long, and prognosis was guarded."
Now, Peters said, we can use orthobiologics to provide the best possible healing with maximal function. All orthobiologics use the body's natural physiologic processes to reduce inflammation and facilitate the repair of injured tissues. The goal is to provide a better "heal" that allows the horse to function better and have a longer career.
"We don't actually fix anything ourselves," Peters said.
He described some of the key concepts surrounding the various orthobiologics available to veterinary practitioners.
Stem Cells
The most common way veterinarians use this modality is by collecting multipotent (meaning they can create different cell types) mesenchymal stem cells from bone marrow or fat. They can have the stem cells cultured and expanded and use those millions of cells as the final product. Stem cells can be administered intra-articularly, intravenously, subcutaneously, intralesionally, or via regional perfusion.
Despite the popularity of stem cells, said Peters, "We don't know what dose we need or how frequently we need to use these. We don't know how they circulate in the body or, really, what they do once injected. Are they messenger cells that stimulate other cells? If so, how? And how do they stop inflammation?"
Platelet-Rich Plasma (PRP)
Peters described PRP as "a bundle of stuff that has some scaffolding material that can fill a hole, mostly in a soft tissue, then has this other stuff floating around–growth factors–that tell everything else to help heal. It's like a soup in there that can bind things together and stimulate the cells around it. They may be working in concert or individually. Maybe it has some analgesic (pain-relieving) effect as well?"
The nice thing about PRP compared to culturing stem cells is it's an easy process. There are many stallside systems available, and reactions are infrequent because it's autologous (from the patient's own body). As with any injection, there is always a risk of infection.
"Like stem cells, we don't know the optimal dose or treatment frequency," said Peters. "Theoretically, you can use it every few days, really. How long do those growth factors last? No one knows yet, but I like to treat the horse intralesionally before the 45-day mark during the fibroblastic period (three to 10 weeks after injury) of repair to help stimulate that a little bit. I am pleased with about 75% of the cases I use it in."
Interleukin-1 Receptor Antagonist Protein (IRAP)
"This was very popular when it first came out," said Peters. "Many people turned to IRAP when their steroids weren't working or when medication rules prohibited steroids. I've even seen IRAP used for muscle injuries and even for coughs by injecting between cartilage rings. In theory, IRAP can be added to 'veggie blocks' for sore feet, as well as skin issues, autoimmune disease, or even temporomandibular joint issues. We are only limited by our imagination."
IRAP should not, however, be use in tendon sheaths or bursa, infected joints, joints with bone fragments or cysts, or end-stage osteoarthritis.
"The nice thing with IRAP is the horse gets three treatments one week apart—that's two weeks of rest," Peters said. "Would it be better than NSAIDs and two weeks of rest? We don't know. But the IRAP protocol gives us a chance to reevaluate the horse and maybe give it another week off."
Autologous Conditioned Protein/Serum (ACP/ACS)
Peters explained that these orthobiologics are essentially just another easy-to-produce "soup" via commercial stall-side kits.
He described them as "a conglomerate of anti-inflammatory proteins, platelets, red blood cells, and white bloods cells that is pretty similar to PRP and IRAP, maybe just a different group of proteins."
The products can be used in tendons, ligaments, and joints and, again, give the horse a few days off.
"It's expensive, though, which limits the number of injections we can give," said Peters.
Alpha-two Macroglobulin
"This is the latest and greatest of the orthobiologics being used in horses," said Peters. "It is a concentrated intra-articular preparation that is 'drug-rules-friendly.'"
Alpha-two macroglobulin is a protein Peters said goes in and "wraps up" all the matrix metalloproteinases (that breakdown joint tissues like articular cartilage), excreting them from the joint.
From a practitioner's view, however, Peters has heard the processing technique for this product is cumbersome. That said, it has multiple uses beyond joints and can be banked and used again in the future.
"It's too early to tell if alpha-two macroglobulins are effective," Peters said.
Amnion
This orthobiologic is an allograft (from another horse) product with very active factors in the form of exosomes (membrane-bound particles containing cytokines that are released at the target location). Amnion extracts can be freeze dried and frozen for future use.
"Amnion is a complement for tissue healing and is a convenient, consistent product," Peters said.
Take-Home Message
"In sum, there are many options for orthobiologics," said Peters. "But what are we actually targeting? In my opinion this remains unknown. Most of these have a conglomerate of 'ingredients.' Do we really need all that stuff? Moving forward, I think we need to figure out exactly what is going on when we use these, and we need to determine if these are going to work the same way in an arthritic joint as one with synovitis … or a tendon and a ligament. More refined research is needed."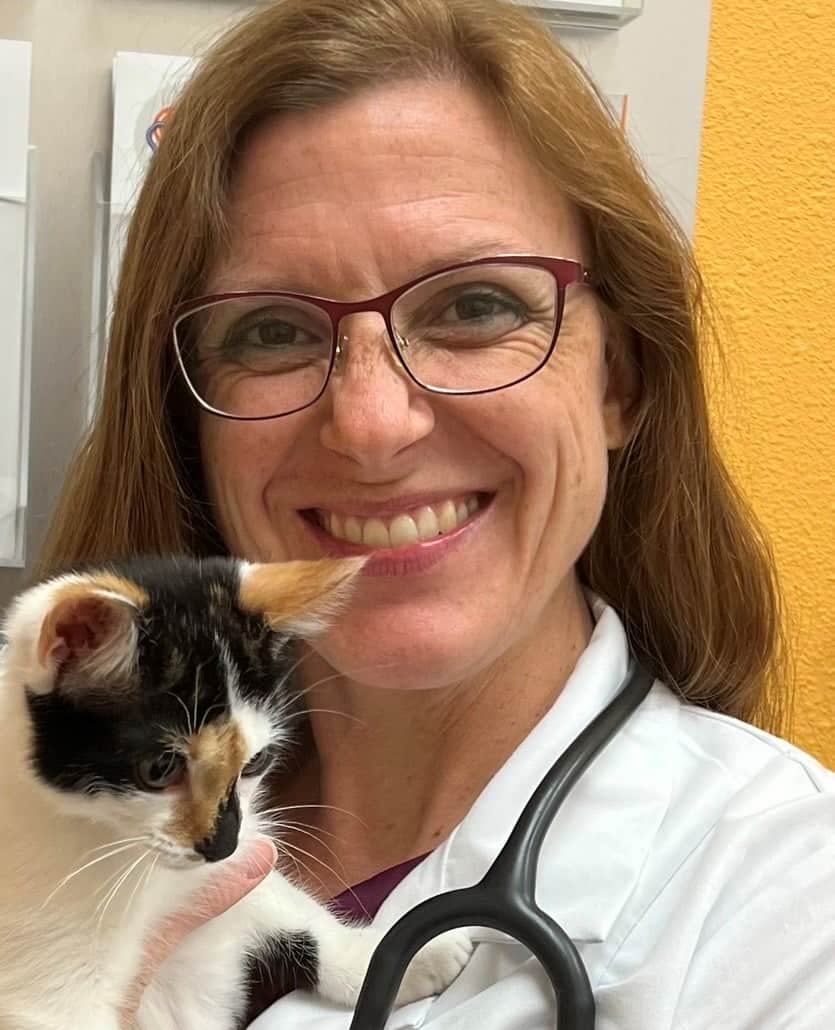 Stacey Oke, MSc, DVM, is a practicing veterinarian and freelance medical writer and editor. She is interested in both large and small animals, as well as complementary and alternative medicine. Since 2005, she's worked as a research consultant for nutritional supplement companies, assisted physicians and veterinarians in publishing research articles and textbooks, and written for a number of educational magazines and websites.
Stay on top of the most recent Horse Health news with
FREE weekly newsletters from TheHorse.com