What Is Normal in Today's Sport Horse?
A veterinarian describes three real-life examples of horses with physical abnormalities competing successfully.
In an ever-changing world, we must constantly reevaluate what we consider "normal." This is particularly applicable to equine practitioners who are now routinely asked to appreciate situations previously thought to be atypical that have now become standard, usual, or expected.
"But determining what is normal versus abnormal isn't cut and dried," said Duncan Peters, DVM, Dipl. ACVSMR, Cert. ISELP, of East-West Equine Sports Medicine LLC, in Lexington, Kentucky, during his presentation at the Northeast Association of Equine Practitioners Conference, held Sept. 21-24, 2022, in Saratoga Springs, New York. "What is abnormal for one animal may well be acceptable in another. It is our job as practitioners to help muddle through the murky waters to ultimately decide if the patient in front of us is normal."
Abnormal is just a term to describe something that deviates from usual, is viewed as undesirable or worrying in some way, or is simply uncharacteristic of a particular patient, he explained.
"I encourage you to look outside the paradigm," said Peters. "All apparent abnormalities need to be assessed in light of clinical presentation and performance expectations."
He reminded the audience that sport horses are unique in that they are mature animals that compete well into their late teens. As a result, they can have multiple maladies or injuries not seen in younger horses with limited competitive careers.
"Sport horses can afford to take time off for rehabilitating their injuries because their competitions are not age-dependent, unlike a racehorse," Peters said.
Example One: Kissing Spines
Back conditions are common and contribute to poor performance in 8-32% of horses, said Peters. Diagnosing the underlying cause of back pain, however, is challenging because it is a difficult area to image.
"There is a lot of anatomy there—bones, joints, ligaments, muscles, and nerves—all working as a unit," he explained.
Kissing spines (impingement of the dorsal spinous processes, or DSP) are common findings on radiographs. Yet, they aren't always clinically significant. Peters showed an X ray of a horse with profound kissing spines but noted the patient was a 14-year-old Thoroughbred-cross event horse competing very successfully at CCI*.
"I would not condemn a horse with radiographic evidence of impinging DSP if no other clinical or performance abnormalities were appreciated," he said.
However, this "normal abnormality" could transform into a true abnormality following a change in performance expectations. For example, the horse described jumped up to CCI** but had difficulty rounding up in dressage, had weakness in the hindquarters, and was jumping flat. He was declared "not willing to work."
"Perhaps it was the expectations that were the problem?" Peters asked. "The horse was fine at the CCI* level. What do we do with these horses? Just treat the horse or help manage the owner, encouraging them to stay at a level where the horse will be successful?"
Example 2: Ossified Collateral Cartilages
Consider a pair of 8-year-olds: one jumper and one event horse, both performing very well. Their prepurchase examinations revealed ossified collateral cartilages, which were bigger in the event horse than the jumper.
"Research from Dyson et al. reviewed records of 300 horses and found that if the cartilages extend more than 50% up the length of the second phalanx (short pastern bone), then they are 73% more likely to fracture," said Peters. "So, the event horse that is going over uneven ground at higher speeds has a bigger risk of fracturing, and vets will be more concerned with the eventer than the jumper. But I rarely see them fracture."
Example 3: Tendon Lesion With No Performance Issues
A 17-year-old event horse was sold to a young rider after recovering from a tendon injury. She dropped from the CCI*** to CCI** level and competed for three years.
"She never took a lame step, was managed well, and was very successful," said Peters. "She was ultrasounded on multiple occasions and had a massive core lesion of the deep digital flexor tendon at each of those exams. No one would say that was normal, yet the horse was very successful at her expected level."
Take-Home Message
In sum, Peters said, "All apparent abnormalities need to be assessed in light of clinical presentation and performance expectations. Don't just condemn horses! I've seen more horses knock down a rail due to rider error than due to a problem with the horse. In those cases it is bad rider decisions rather than the horse not doing well."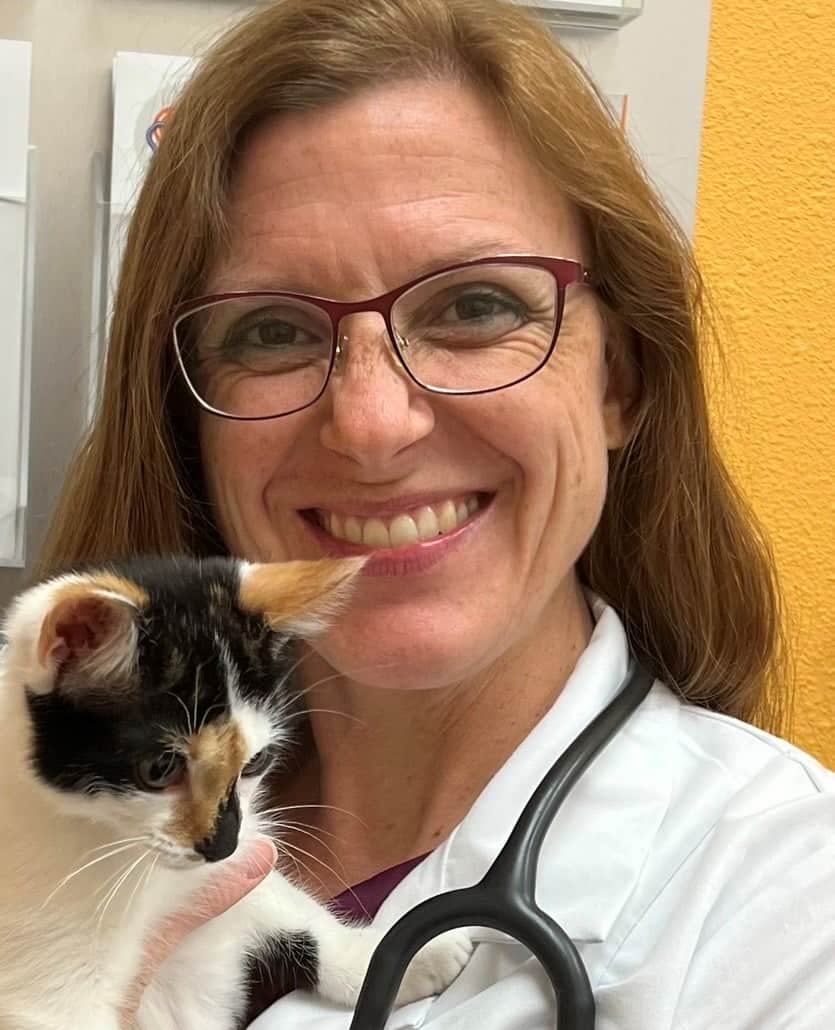 Stacey Oke, MSc, DVM, is a practicing veterinarian and freelance medical writer and editor. She is interested in both large and small animals, as well as complementary and alternative medicine. Since 2005, she's worked as a research consultant for nutritional supplement companies, assisted physicians and veterinarians in publishing research articles and textbooks, and written for a number of educational magazines and websites.
Stay on top of the most recent Horse Health news with
FREE weekly newsletters from TheHorse.com