Investigating Equine Cases of Toxicant Exposure
Horses have a wide range of potential for exposure to toxicants; understanding this could help protect them.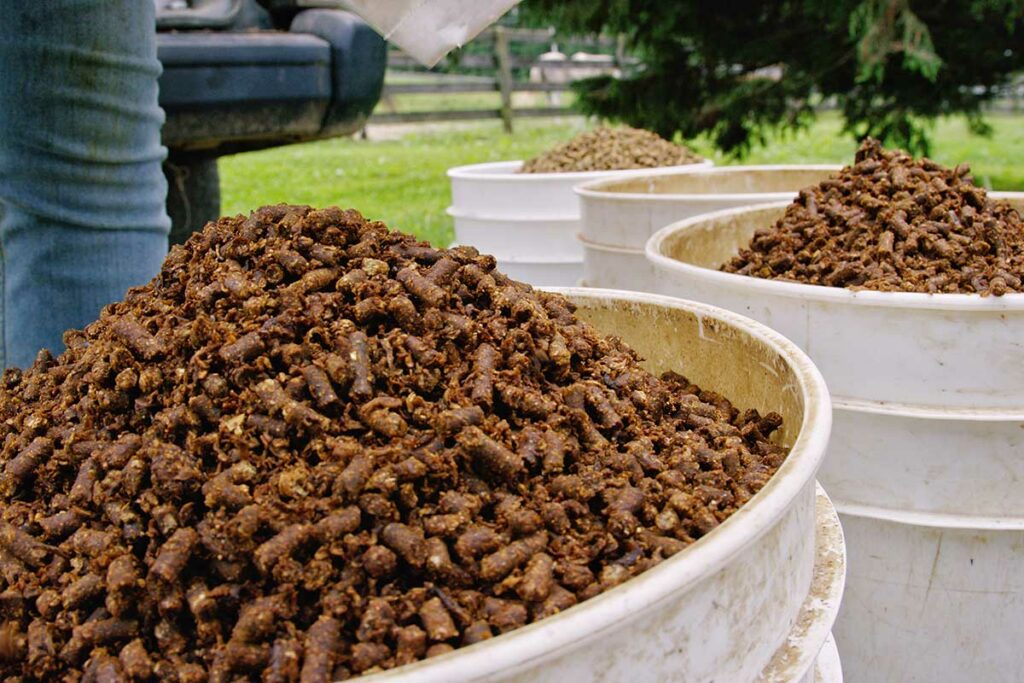 In cases of sudden death, abortion, or neurologic diseases, a toxicant is often included in the list of possible causes of disease. If toxicants are suspected, a complete history and potential list of possible toxicants will help guide testing. No true "comprehensive" toxicant screen exists in human or veterinary toxicology. Even in human toxicology laboratories, "routine" or "comprehensive" toxicology screens are generally limited to ethanol (alcohol) and therapeutic and illicit drugs and medications, which vary according to regional prevalence.
Horses have a wider range of potential for exposure to toxicants, which varies based on their environment and management practices. When possible, a veterinary toxicologist should be consulted prior to sample submission to provide input on likely toxicants; advise on sample collection and handling; and assist with selection of appropriate analyses. Clinical signs, physical examination findings, and results of routine laboratory analyses (e.g., CBC, serum chemistry, urinalysis) in toxicoses are often nonspecific and indistinguishable from non-toxicologic causes of disease.
A thorough and detailed history is therefore one of the most important tools in identifying potential toxicant exposures. For example, a history of multiple sick or dead animals with similar signs over a short period of time is one of the most common indications of potential toxicant involvement. Important details include recently opened bags of feed or new bales of hay; new medications or supplements; new water sources or interrupted access to water; recent movement to a new barn or pasture; recent weather changes or severe weather events; recent nearby landscaping, tree trimming, or gardening; recent nearby application of pesticides, fertilizers, or other agricultural chemicals; and any other changes on or near the farm (e.g., construction, drilling, or mining activity).
Once potential toxicants are identified, analytical confirmation can be considered. Analytical techniques exist for some, but not all, toxicants. A veterinary toxicologist can direct testing to ensure the correct sample is chosen for the most appropriate test. In many cases, analysis can confirm exposure but data on relevant blood or tissue concentrations are lacking. Therefore, the combination of clinical signs and confirmation of exposure will lead to a presumed diagnosis of intoxication. Importantly, most analyses available at veterinary diagnostic laboratories require an idea of what class of toxicant is suspected. For example, a request to test for "rodenticides" or "rat poison" alone is insufficient to determine what analyses are appropriate.
Several laboratories have a method that can measure warfarin, diphacinone, brodifacoum, and other anticoagulant rodenticides. Analyses for other rodenticides, including the neurotoxicants bromethalin and strychnine, the vitamin D analog cholecalciferol, and the metallophosphide zinc phosphide, however, each require entirely different tissues, sample preparation steps, reagents, and instrument settings or entire instruments. The history, clinical signs, and laboratory analyses can help indicate which toxicants are likely and should be tested for. Analytical methods are not available for every potential toxicant and so confirmation of exposure is not possible in every case.
In addition to choosing relevant analyses, sample selection and handling is key to successful toxicological testing. Some toxicants are distributed widely throughout the body and can be detected in multiple tissues. Others concentrate in a particular tissue and may be undetectable in others. Additionally, other toxicants are present in such small amounts in tissues that suspected source material (such as feed) is the best option for testing. For some toxicants, container selection is extremely important. For example, a water sample collected in a used sports drink bottle that contained electrolytes is not suitable for sodium quantitation. However well the bottle is rinsed, the previous substance will contaminate the collected water. Several resources are available to guide sample collection, handling, and shipping to facilitate accurate analytical results.
Representative sampling is crucial to obtaining accurate results, particularly in contaminated feeds. Many toxicants in feed are not uniformly present throughout a bag or batch but in localized "hot spots." Multiple smaller samples should be collected from different areas in the bag or bin, ideally with a grain probe. If a probe is not available, ½ to 1 cup samples should be obtained from various depths and locations within a container. If hay or alfalfa is implicated, bales or bags should be opened and examined carefully for weeds, leaves, flowers, berries, seeds, or other unusual or unfamiliar plant material; moldy, dusty, or wet areas; blister beetles and other insects or insect parts; animal carcasses or fur; plastic, metal, or other foreign material; and anything else unusual. With square bales or bagged forage, it is not uncommon for a contaminant to be present in only a few bales or bags, or even within a few flakes or cubes, while the rest is normal.
While large round bales are more difficult to handle, they should still be examined as closely as possible. Areas of obvious contamination can be submitted for testing, or core samples can be obtained if bales appear normal. Providing the veterinary toxicologist with complete case information about a potential toxicosis, including the animal's history, clinical signs, physical examination findings, routine laboratory results, and any other known information, especially prior to sample submission, can facilitate accurate diagnosis and prevent frustration due to inappropriate sample collection or test requests.
In the U.S., suspected problems with animal feeds, treats, medications, or supplements should be reported to the Food and Drug Administration's Center for Veterinary Medicine (FDA CVM). The FDA CVM regulates these products and investigates problems including adverse effects, lack of efficacy, suspected contamination, and other issues. Because there is no central mandatory reporting mechanism for toxic exposures in veterinary species, FDA CVM relies on voluntary reporting of problems. Anyone associated with a case, including veterinarians, technicians, owners, trainers, and farm managers, can submit a report through an online portal or by phone to an FDA Consumer Complaint Coordinator. The FDA CVM can help facilitate testing of suspect products through its network of accredited partner laboratories, the Veterinary Laboratory Investigation and Response Network.
Editor's note: This is an excerpt from Equine Disease Quarterly, Vol. 32, Issue1, funded by underwriters at Lloyd's, London, brokers, and their Kentucky agents. It was written by Megan Romano, PhD, of Hagyard Equine Medical Institute.


Stay on top of the most recent Horse Health news with
FREE weekly newsletters from TheHorse.com