Keeping Equine Vets Off the Endangered Species List
How practitioners can improve the current workplace culture driving so many veterinarians away.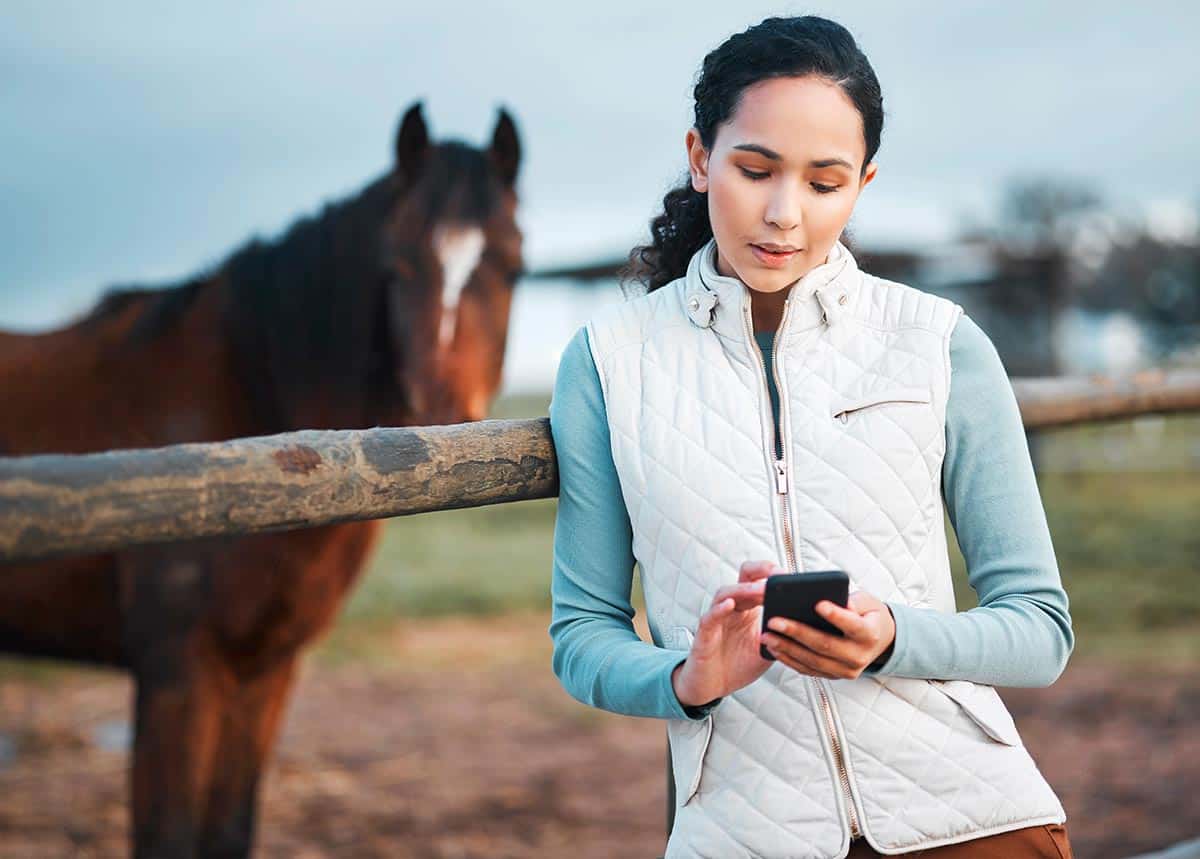 Each year, 37.5% of veterinary medicine students believe they want to go into equine practice upon graduation; however, only 1% of graduates enter equine practice, and 50% of them leave within their first five years. Martha Mallicote, DVM, Dipl. ACVIM, Weeks Endowed Clinical Associate Professor at the University of Florida's College of Veterinary Medicine, in Gainesville, began her presentation at the 2023 Ocala Equine Conference held Jan. 21-22, with this statistic and encouraged practitioners to examine how they can improve the current workplace culture driving so many veterinarians away.
Mallicote shared that according to the American Veterinary Medicine Association (AVMA), equine practitioners work more hours than those in other branches of veterinary medicine and get paid less. Of those who take out student loans during veterinary school, the average graduate has $186,430 in debt but will be offered a starting salary of $70,000 per year.
The American Association of Equine Practitioners (AAEP) reports the greatest needs of veterinary students and veterinarians in the early stages of their careers include:
Strong community
Adequate compensation
Work-life balance
Mentorship
The most common needs of veterinary practice owners include:
Highly functional support staff
Demand for services
Respectful clients
Time with family
Mallicote encouraged practice owners to examine the culture they cultivate in the workplace and avoid becoming stuck in the "that's how we've always done it" mindset. "Many veterinarians were trained in practices that expected 24/7 devotion," she said. "This is not a healthy approach and should not be propagated. Let these younger folks model a healthier behavior for us."
One of the biggest causes of burnout for veterinarians is the stress and time commitment of being on call too often. "The old model of one doctor being available at all times is not acceptable," said Mallicote, who suggested practice owners limit emergency care expectations to only established clients and share on-call duties with other practices in their area.
To help veterinarians establish boundaries and create personal time, Mallicote proposed that practice owners create a better practice identity. "It is important to transfer client bonds from one specific doctor to the practice, so clients are comfortable with the on-call doctor," said Mallicote. She also suggested practice owners train their clients in what is truly an emergency and how they should respond in those situations.
Updates to financial policies will also allow improved practice culture by helping create fair and competitive compensation for the staff and support the addition of permanent or relief staff. Mallicote encourages practice owners to bill and expect payment at the time of service to eliminate unpaid bills, which they can accomplish by giving estimates in advance of the appointment or service.
"There is not a single or quick solution," said Mallicote. "You need to consider what the most appropriate approach is for changing things within the practice to have improved practice trajectory."
Haylie Kerstetter, Digital Editor, holds a degree in equine studies with a concentration in communications and a minor in social media marketing. She is a Pennsylvania native and, as a horse owner herself, has a passion for helping owners provide the best care for their horses. When she is not writing or in the barn, she is spending time with her dog, Clementine.
Stay on top of the most recent Horse Health news with
FREE weekly newsletters from TheHorse.com