Trehalose Might Improve Stallion Semen Quality and Freezability
Researchers found that adding trehalose to stallion semen extenders significantly increased post-thaw viability.
Cryopreservation, the process of preserving living cells and tissue through cooling to ultra-low temperatures, is a common practice in the equine reproduction industry because wmakes a stallion's semen more accessible to breeders around the world.
However, freezing semen intended for breeding can negatively impact fertility rates and semen quality parameters. Researchers recently discovered a way owners and veterinarians can overcome these limitations: Adding a compound called trehalose to semen extenders.
During cryopreservation, spermatozoa can lose vital quality parameters, such as acrosome integrity and DNA stability, which are needed to successfully breed a mare, explained Thirumala Rao Talluri, DVM, PhD, a scientist at the National Research Centre on Equines, in Rajasthan, India. Cooling sperm to low temperatures also reduces the life span from up to 96 hours in fresh semen to 20-36 hours in frozen semen.
"As the sperm undergoes the cryopreservation process, the motility and viability percentage of the spermatozoa may drastically decrease," added Talluri. "Variability in sperm viability after the freezing and thawing process is a factor that limits the frequent use of frozen semen in equine breeding programs."
Fertilization should occur within six hours of ovulation. "By adding extenders containing various antioxidants, we can enhance both shelf life and quality of the spermatozoa, and sperm can be protected from various damages caused by the freezing process," Talluri said. In this way extenders help increase the chance of successful fertilization.
In their recent study Talluri and his colleagues found that adding trehalose to stallion semen extenders significantly increased the semen's post-thaw viability.
Trehalose is a sugar consisting of two glucose molecules (disaccharide) and cannot enter cells during cryopreservation. Due to trehalose's osmotic properties (a phenomenon concerning the liquid-vapor equilibrium of cells), it helps protect spermatozoa against oxidative damage by free radicals, Talluri said.
Trehalose osmotically dehydrates the spermatozoa before freezing and decreases the amount of cell injury by crystallization. This reduces the cold shock of equine spermatozoa during cold storage at 5 degrees C (41 F).
The researchers concluded that supplementing a semen extender with trehalose can potentially improve semen's overall quality and freezing ability and might enhance a stallion's overall fertility rate.
Talluri said these findings are very promising for increasing pregnancy rates in mares used in artificial breeding programs. The results could also inform various assisted reproductive technologies, he said, such as intracytoplasmic sperm injection (ICSI, where a single sperm is injected into an egg cell), which c contribute to higher conception rates.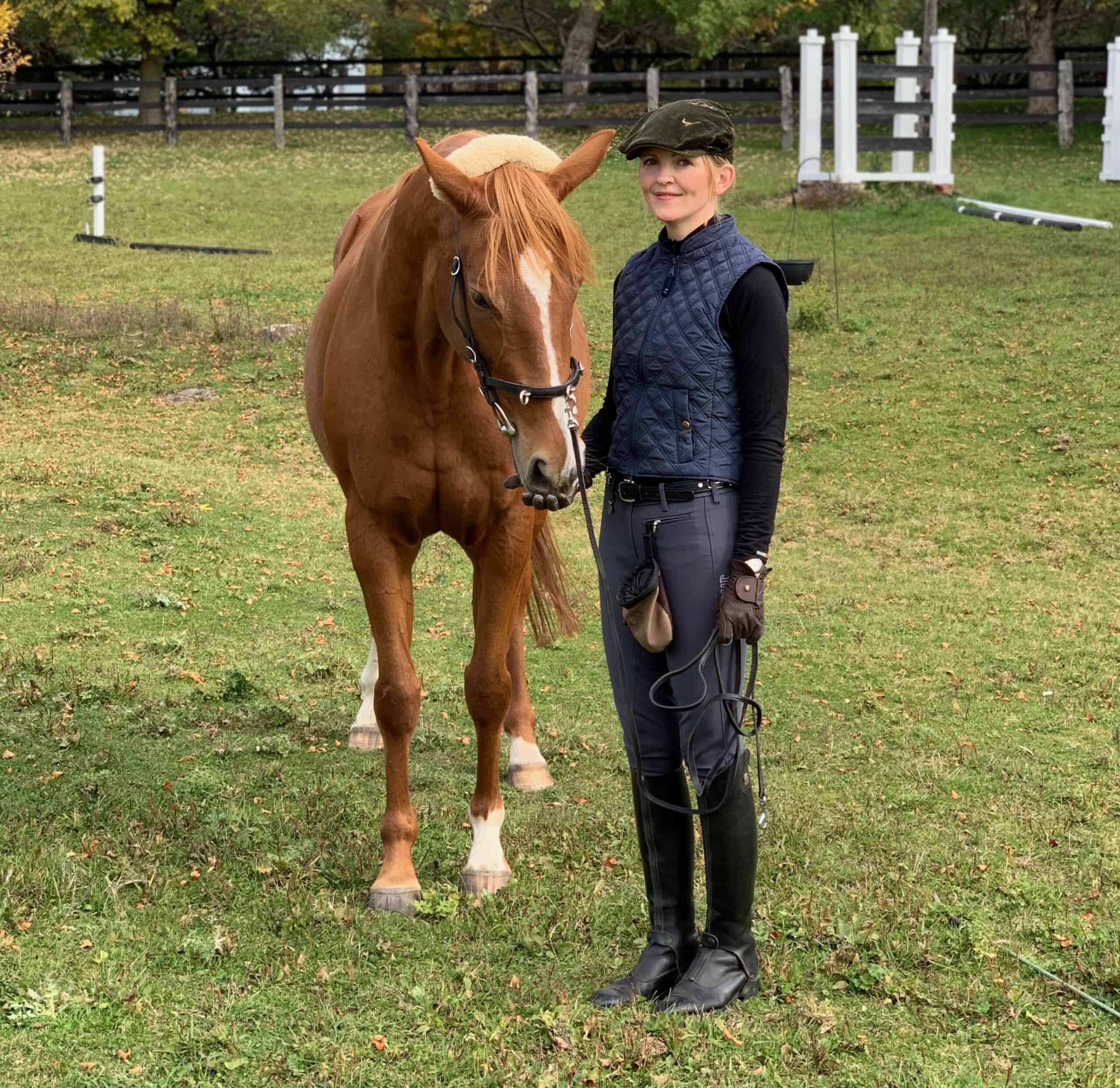 Tanja Bornmann is an equine scientist (MSc, University of Edinburgh, UK), licensed and qualified equestrian coach, writer, and published researcher. Through her business Academic Equitation, she offers her clients a science-based approach to horse training and management. You can follow Tanja on Twitter @academicequitat.  
Stay on top of the most recent Horse Health news with
FREE weekly newsletters from TheHorse.com