Managing the Miniature Horse with Allergies
Miniature Horses with allergies can be challenging to manage and might have different dietary needs than their larger counterparts.
Q: I have a Miniature Horse who, according to testing, has 16 environmental allergies and four food allergies. Any ideas on safe, balanced diet with no oats, flax, or soy?
A: Managing a horse suffering from allergies can be really frustrating, especially since it seems like so much of it is out of your hands as an owner … it's not always possible to cut down trees or move away from a cornfield! All the more reason why it is worth really investigating the true cause of their symptoms, otherwise you will find yourself spending time and money chasing down the wrong triggers. Thus, I always start any allergy discussion by mentioning, as I have in this Q&A space previously:
"Serum allergy testing is a convenient method that is growing in popularity and, when paired with clinical signs, can be a place to start for nonfood allergens. However, it has significant limitations and is prone to false positives for food allergens in horses and other species. Position statements made by the American College of Veterinary Dermatology state unequivocally that neither serum allergy testing nor intradermal skin testing are valid tests for the diagnosis of food allergies or the identification of specific food allergens. The only test that can accurately diagnose food allergy is an elimination diet."
With that in mind, I encourage you to think back carefully on the horse's history of symptoms, diet, environmental changes, and any seasonality of improvement or worsening. Just as in humans, environmental allergies are more common than food allergies, and dealing with them is a matter of managing exposure and working with your veterinarian on a potential treatment plan. To determine which feed ingredient, if any, is an issue for the horse, conduct an elimination diet by removing all suspected feedstuffs and feed a hay-only diet for a period of time (four weeks is reasonable) to see if symptoms improve. If they do, add the suspect ingredients back one at a time and see if you can pinpoint which one is the culprit.
This hopefully narrows the field and keeps you from pulling your hair out trying to find a balanced feed option that doesn't contain the forbidden items you referenced. It is simple enough to find a commercially available diet that avoids one or two target ingredients, but finding one that omits all three that you list can be a challenge. I know of several options—both ration balancers and feeds—that have either flax but no soy OR soy but no flax … of course! Finally, if you find that you truly need to formulate a diet that avoids oats, flax, and soy, my advice would be to feed good hay, a quality vitamin/mineral supplement, and to add calories (if needed) with items such as rice bran, beet pulp, and maybe some oil for skin and coat quality. If the horse is being bred, growing, or working hard, then adding amino acids from a non-soy source such as whey or specialized supplements increases in importance.
As the owner of a big, red, summer-hating mare I feel your pain. Reach out to a nutritionist if you need more specific guidance.
---
Horse Nutrition Question Submission Form
Do you have an equine nutrition question? The Horse's editors want to hear from you! Submit your question via the form below.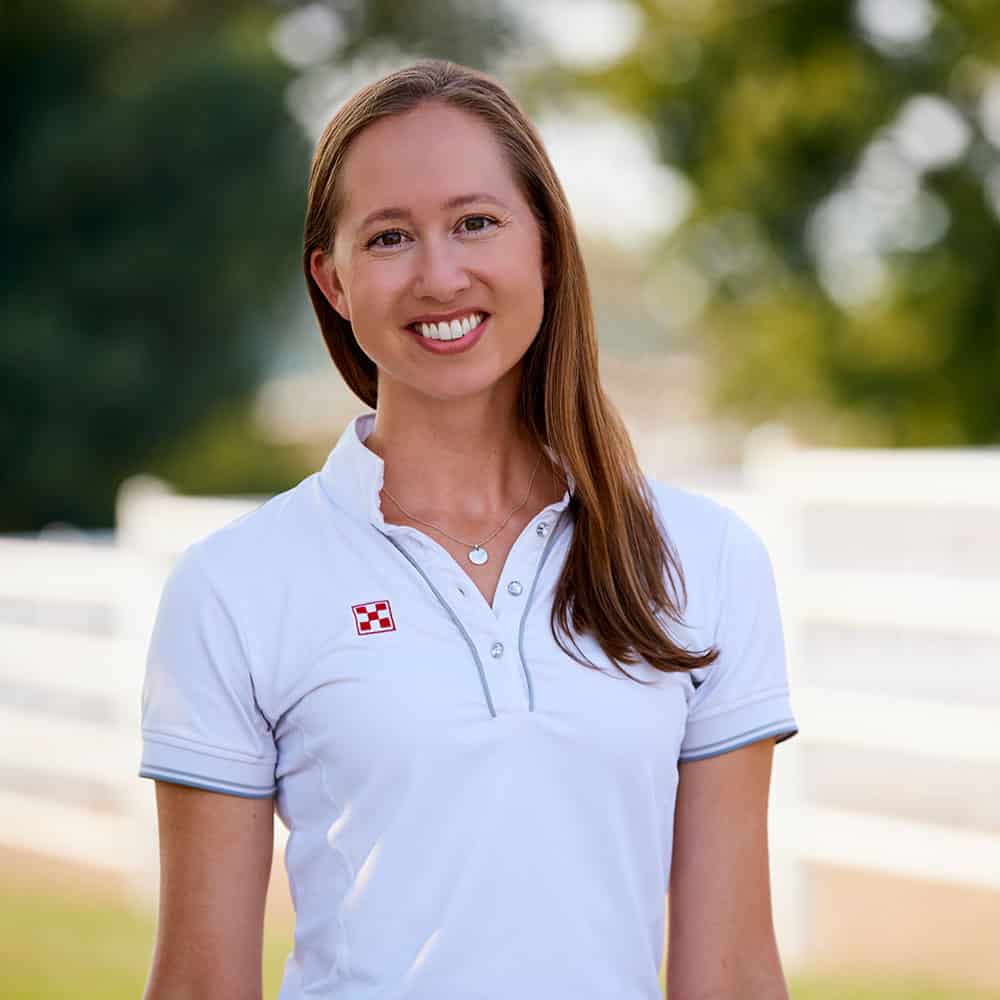 Anna Pesta Dunaway, PhD, is a nutritionist on the equine technical solutions team at Purina Animal Nutrition. She is responsible for helping bring innovative solutions from the research team out to the field. Pesta Dunaway spends most of her time providing technical consultations and support to the sales team on the East Coast, as well as speaking on equine nutrition at horse owner meetings and professional conferences. She earned her BS in animal science from Kansas State University and received both her MS and PhD in animal nutrition from the University of Nebraska. Her graduate research focused on the use of high-fat diets and manipulating the microbial community in the gut. Anna resides in Aiken, South Carolina, and is a lifelong equestrian with a special interest in the nutrition and development of the future sport horse.
Stay on top of the most recent Horse Health news with
FREE weekly newsletters from TheHorse.com