Can Magnesium Supplementation Help my PSSM1 Horse?
Horses with PSSM1 might benefit from magnesium supplementation, but it is important to use the right form and reevaluate its effects on your horse periodically.
Q. Is there an ideal magnesium supplement dose to give to a horse with type 1 polysaccharide storage myopathy (PSSM1)? Is there a type of magnesium that is best absorbed? I want to make sure I am feeding my PSSM1 horse the most beneficial supplements possible.
A. Managing horses with PSSM or any other myopathy requires a multi–pronged approach including: a proper base diet, attention to turnout and exercise, and potentially strategic supplementation. Magnesium (Mg) is a nutrient that is often mentioned in conversation surrounding any muscle condition because of its key role in the function of muscle cells. However, this does not necessarily mean that extra Mg is going to create a noticeable improvement for your individual horse. Most of the evidence for supplementing Mg in these horses is anecdotal and to me falls into the category of "could help, probably won't hurt" (at least when added within reason). Luckily, the safe range of Mg in the horse's diet is quite large, though at higher levels of supplementation you might need to pay attention to the ratio of calcium to magnesium in the total diet—which should be around 2.5:1. However, horses on well-fortified diets fed at proper rates are already getting plenty of Mg. The NRC requirement for a 1,100-lb horse in very heavy work is 15g per day. This amount is met or exceeded already just by the forage portion of the diet. A performance feed or ration balancer fed at minimum recommended rates would generally add another 5g per day. Will another 5g per day (a typical dose provided by popular Mg supplements) make a difference in how your horse feels and performs? Maybe, but if you notice no difference after 90 days, I would encourage you to reevaluate.
Now to your question of the best form of Mg. There are many forms of Mg out there (both organic and inorganic), however they do not vary as widely in their absorption or bioavailability as some other nutrients do. They do vary widely in their actual concentration of Mg and, thus, their usefulness for delivering Mg to your horse, not to mention their differences in palatability and cost. With all of this in mind, magnesium oxide is likely the most reasonable choice for adding a significant amount of Mg daily to the diet. One caveat to this is related to the use of Mg for calming purposes. There is data to suggest that a certain form of Mg—magnesium aspartate—has positive impacts on behavior through decreased reaction speed.
My priorities when designing a diet for a horse with PSSM1 include:
Limit soluble carbohydrate intake while ensuring proper nutrient balance using well-fortified ration balancers or low-starch and sugar performance feeds (depending on calorie needs). This might include sourcing low-sugar hay or soaking hay.
Ensure regular, daily exercise in addition to as much turnout or other movement as possible. Affected horses cannot stand around day after day.
Add 2,000 IU per day of vitamin E for antioxidant support.
Consider an additional amino acid supplement to support muscle function and recovery.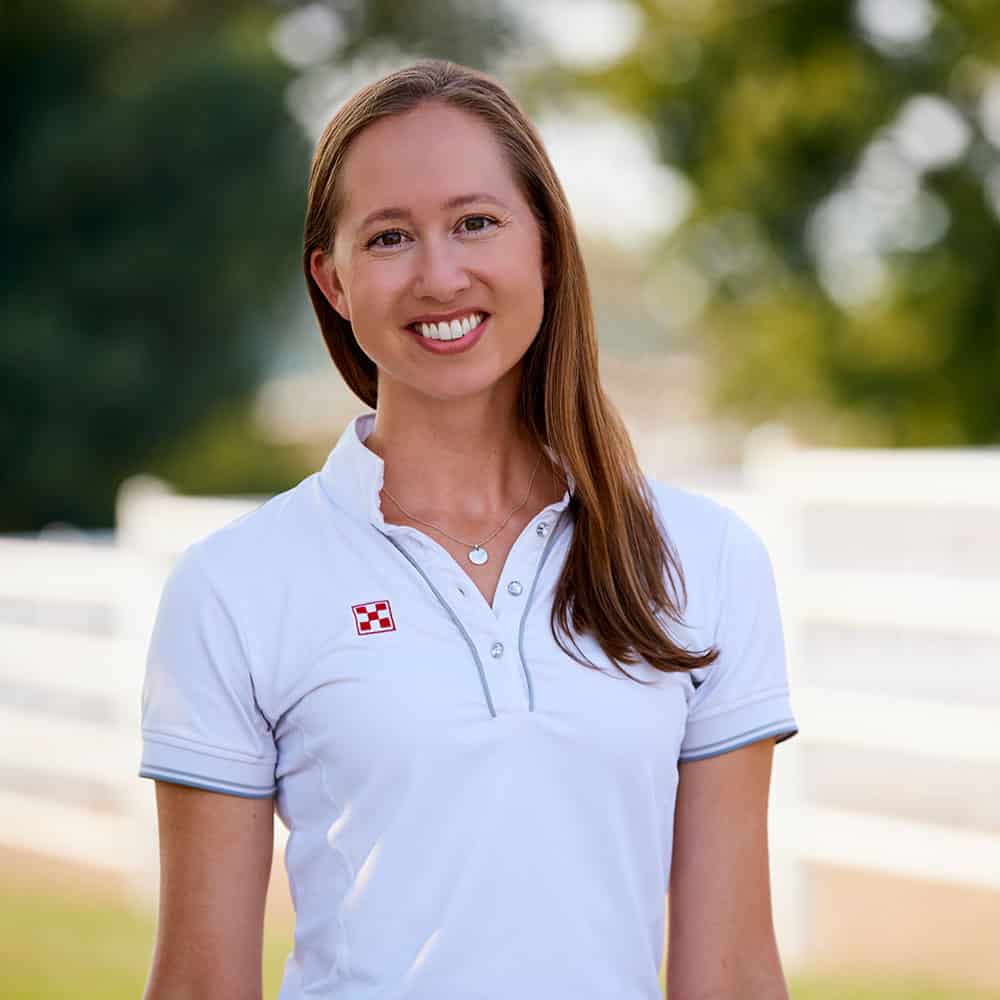 Anna Pesta Dunaway, PhD, is a nutritionist on the equine technical solutions team at Purina Animal Nutrition. She is responsible for helping bring innovative solutions from the research team out to the field. Pesta Dunaway spends most of her time providing technical consultations and support to the sales team on the East Coast, as well as speaking on equine nutrition at horse owner meetings and professional conferences. She earned her BS in animal science from Kansas State University and received both her MS and PhD in animal nutrition from the University of Nebraska. Her graduate research focused on the use of high-fat diets and manipulating the microbial community in the gut. Anna resides in Aiken, South Carolina, and is a lifelong equestrian with a special interest in the nutrition and development of the future sport horse.
Stay on top of the most recent Horse Health news with
FREE weekly newsletters from TheHorse.com