Equine Abaxial Sesamoid Nerve Blocks and Diagnostic Imaging
Here's how equine veterinarians can use these nerve blocks to guide their diagnostic imaging plan.
When a veterinarian performs a successful nerve block to a horse's abaxial sesamoid at the palmar (back) aspect of the fetlock, it does not guarantee the horse's lameness stems from the pastern or fetlock region. Instead, horses that "block out" to an abaxial sesamoid nerve block can be injured anywhere from the foot to as high as the mid-cannon-bone region, said Myra Barrett, DVM, Dipl. ACVR, ACVR-EDI, associate professor of veterinary diagnostic imaging at Colorado State University's College of Veterinary Medicine & Biomedical Sciences, in Fort Collins. Barrett spoke on the subject during her presentation at the 2023 Saratoga Vet & Farrier Conference, held Sept. 27-30, in New York.
"When deciding where to begin imaging a horse that blocks out to an abaxial sesamoid nerve block, it's important to take the physical exam findings and degree of lameness into consideration," she added. "Even injuries way down in the foot may still require an abaxial block to make the horse sound."
For example, severe navicular disease, deep digital flexor tendon (DDFT) injuries, or collateral ligament injuries of the distal interphalangeal joint (the articulation of the middle phalanx, distal phalanx , and navicular bone) might only partially improve with the palmar digital nerve block and require an abaxial sesamoidean nerve block to fully resolve the lameness.
Radiographs are an affordable and easily accessible form of diagnostic imaging for veterinarians to use when examining horses that block out to an abaxial sesamoid nerve block. "But don't try to get through all the joints in one image," said Barrett. "Don't try to save time and money and get all the way up to the fetlock in one image. Image each one individually."
Taking extra views and changing the angle of the radiographs can highlight pathology, such as making a fracture appear more clearly. "This is especially important if the owner has limited funds," said Barrett. "Saving them from advanced imaging is important."
However, when traditional imaging—either radiographs or ultrasound—fails to provide adequate information to diagnose and treat the horse, magnetic imaging resonance (MRI) or computed tomography (CT) can potentially yield valuable information. For MRI, however, veterinarians are limited because the long scan times might reduce the number of areas that can be evaluated. In these cases additional blocking (e.g., intra-articular blocks) to better pinpoint the location of the lameness might be indicated.
In contrast, CT provides an advantage over MRI in that larger anatomic areas can be imaged due to shorter scan times. "For a horse blocking to an abaxial nerve block, a CT can be done from mid metacarpus/tarsus (knee/hock) to the toe," said Barrett.
Case Examples with Surprising Results
Barrett described Georgia, a 7-year-old Quarter Horse that presented with a Grade 3 out of 5 right forelimb lameness that improved with a palmar digital nerve block and resolved with an abaxial sesamoidean nerve block and resolved with an abaxial sesamoidean nerve block. "Nothing definitive was found on plain radiographs," said Barrett. "Some synovial evaginations on the navicular bone but nothing crazy. It really shouldn't have required an abaxial to block out."
On MRI, however, veterinarians identified a large lytic lesion (spot of bone damage that appears as a hole on imaging) of the P3 flexor surface where the impar ligament attaches. "This case shows that we can have some pretty impressive bone abnormalities that don't show up on radiographs," Barrett explained. "These flexor surface P3 lesions rarely block out fully to a palmar digital and require an abaxial sesamoid block. Often these horses are moderate to markedly lame."
Barrett then presented James, a 12-year-old Thoroughbred. He mostly blocked out to a palmar digital nerve block but fully to an abaxial sesamoid block. On MRI the veterinarian identified deep digital flexor tendon tearing both just above and below the navicular bone. Further, an ultrasound performed after MRI (for teaching purposes) revealed that James also had a DDFT core lesion in the pastern area. Finding multiple DDFT lesions is common, as Barrett previously reported (Acutt et al., 2021)
"Now consider this case the opposite way. If you're ultrasounding the DDFT in the pastern and find a lesion, this is typically just the tip of the iceberg," Barrett said. "Go look for more distal tears via advanced imaging. If advanced imaging is not an option, warn the client there is a good chance there is tearing in the foot."
Finally, Barrett described Donny, a Warmblood presenting with a Grade 3 out of 5 lameness. He blocked out with a palmar digital nerve block with dorsal branches, which is not quite as high as an abaxial sesamoid block. On the initial MRI of his foot, veterinarians saw only mild changes in the proximal and distal interphalangeal joints, neither of which responded to nerve blocks. Because of the lack of findings, they performed additional MRI imaging of the fetlock.
"MRI revealed a large area of demineralization of proximal P1 (first phalanx, aka the long pastern) and he was at risk of fracture," Barrett said. "Knowing that the palmar digital can block all the way up to P1 and an abaxial can block higher shows that we may need to expand our imaging range to make sure you don't get a negative MRI because we didn't look high enough.
In summary, she said, "These cases highlight the fact that for any patient blocking out to an abaxial sesamoid, a systemic examination needs to be performed that may require extending proximally and distally to identify the lesion."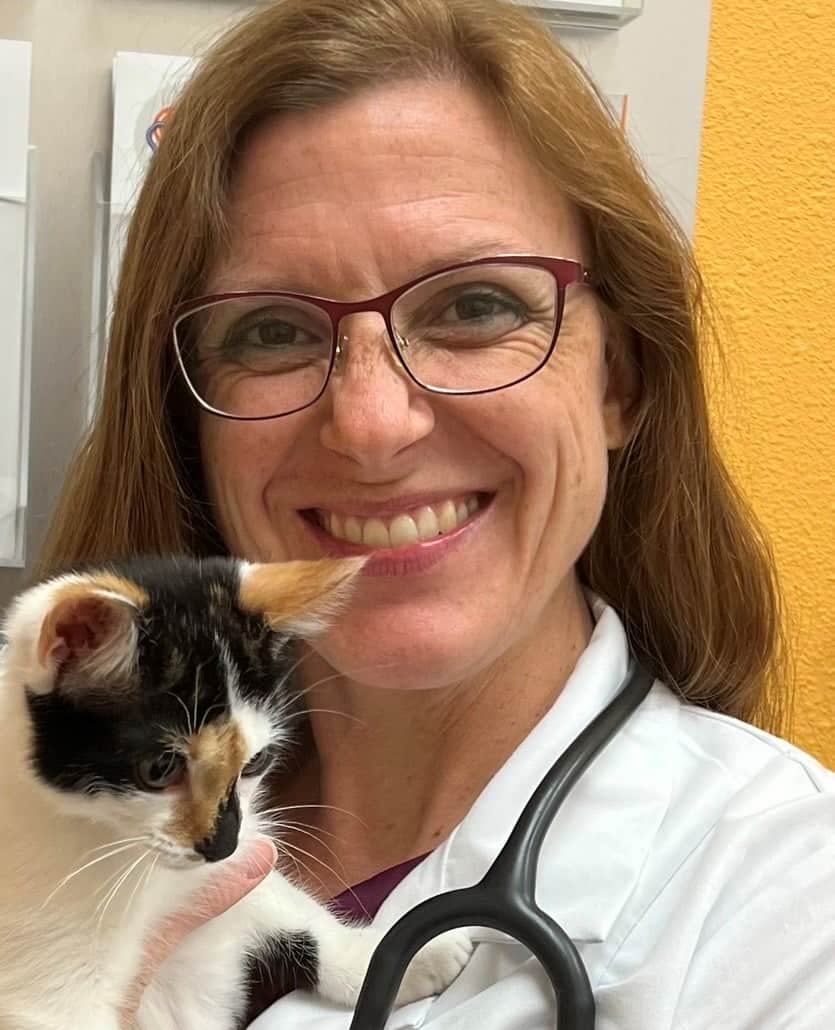 Stacey Oke, MSc, DVM, is a practicing veterinarian and freelance medical writer and editor. She is interested in both large and small animals, as well as complementary and alternative medicine. Since 2005, she's worked as a research consultant for nutritional supplement companies, assisted physicians and veterinarians in publishing research articles and textbooks, and written for a number of educational magazines and websites.
Stay on top of the most recent Horse Health news with
FREE weekly newsletters from TheHorse.com