10 Resources for Promoting and Maintaining Equine Joint Health
Top articles about keeping horses' joints healthy so they can do their job comfortably. Sponsored by Bimeda.
Keeping horses' joints healthy and making decisions for their long-term well–being and soundness is essential to them performing at their best. Learn how a combination of preventative care and veterinary intervention when necessary can work to benefit the horse.  
ARTICLE: Equine Joint Health for the Long Run  Osteoarthritis may not be completely avoidable as a horse ages, but early diagnosis and conscientious care can slow its advance and minimize pain. Learn how to take charge of your horse's joint health from the very first step. Read Now
ARTICLE: Beyond Osteoarthritis: 'Other' Causes of Joint Disease An estimated 60% of lameness is caused by osteoarthritis, so that means 40% of lamenesses are caused by something else. Learn about some of the other causes of joint disease and how these other conditions relate to OA. Read Now
SPONSORED CONTENT: Equine Veterinarians: Championing Your Success  It is crucial you work with and trust your veterinarian to ensure your horses feel their best. Read More
ARTICLE: Do Popular Equine Oral Joint Supplements Work?  One researcher assessed the efficacy of four joint supplement ingredients: chondroitin sulfate, glucosamine, Boswellia serrata, and turmeric. Here's what she found. Read More
ARTICLE: How Might Neck Arthritis Affect Horses' Gaits?  French researchers found horses with simulated C6-C7 nerve compression had shortened strides, tightened gaits, and a general lack of shoulder tone.   Read Now
ARTICLE: Longeing's Potential Effects on Equine Joints Is frequent circular exercise linked to osteoarthritis? Read More
ARTICLE: How Healthy Horse hooves Help Arthritic Joints  Learn how smart trimming and shoeing techniques can help arthritic horses. Read More
INFOGRAPHIC: Equine Joint Structure and Function Learn how equine joints work and what common joint-function problems you might encounter with this step-by-step visual guide. View Now
ARTICLE: Feeding Horses for Joint Health  Proper nutrition can literally make or break joint health. Here's what you should know. Read More
ARTICLE: Help! My Horse's Wound is Near a Joint Experts discuss what to do when your horse turns up with knee, hock, fetlock, or other leg joint wounds, and why.   Read More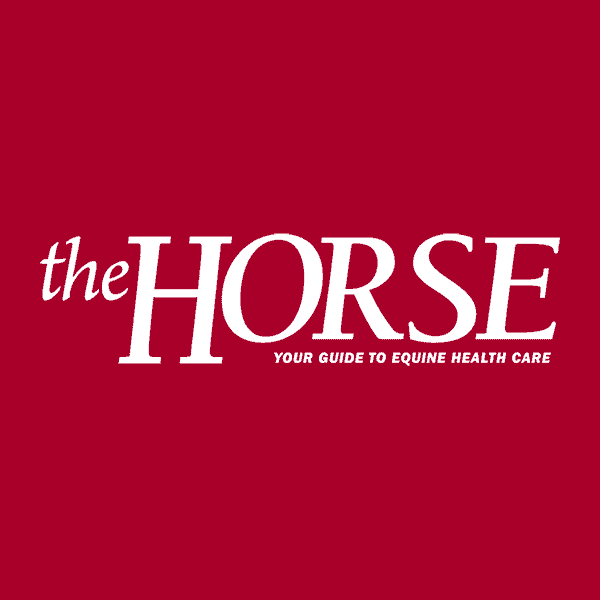 The Horse: Your Guide To Equine Health Care is an equine publication providing the latest news and information on the health, care, welfare, and management of all equids.
Stay on top of the most recent Horse Health news with
FREE weekly newsletters from TheHorse.com