Trail-Sharing Tips Horseback Riders Can Use
Remember these three keys to riding your horse on multiuse trails safely.
You're enjoying a beautiful sunny day on the trail with your horse. The trail is designated multiuse, so as you ride you're likely to meet hikers, mountain bikers, and maybe even motorcycle or ATV users. Your enjoyment and safety depend on how well everyone shares the trail. 
You can't control the actions of other trail users, of course. But your actions and demeanor can make the difference between a safe, friendly interaction and a nasty confrontation. And it's easy to remember how to safely share the trail:  Just stop, speak, and smile. 
Stop!
Stopping is Job No. 1, for sure. If everyone stops when they meet another trail user, it takes the momentum out of the encounter. Your horse has a chance to settle and process the presence of the other trail users, and it gives you a chance to briefly chat with the other trail user about how  to best pass each
Create a free account with TheHorse.com to view this content.
TheHorse.com is home to thousands of free articles about horse health care. In order to access some of our exclusive free content, you must be signed into TheHorse.com.
Start your free account today!
Already have an account?
and continue reading.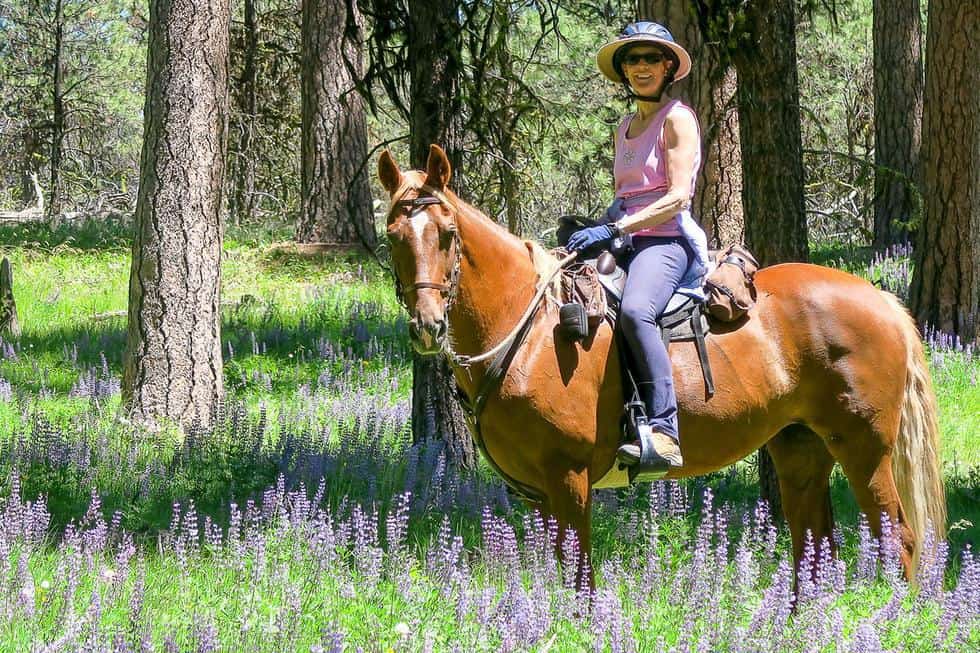 Kim McCarrel is an avid trail rider and author whose guidebooks are "must-haves" for Pacific Northwest trail riders. She's been mapping and writing about trails and horse camps since 2002. Her newest books are revised and updated editions of "Riding Central Oregon Horse Trails" and "Riding Southwest Washington Horse Trails." McCarrel lives in Bend, Oregon, with her husband, Steve, two Portuguese water dogs, and a Tennessee Walking Horse mare named Tex.
Stay on top of the most recent Horse Health news with
FREE weekly newsletters from TheHorse.com