Horse Camping 101: Packing in Remote Locations
June is National Camping Month! In the final installment of our horse camping series, learn how to vacation with your horse at remote locations—that is, "horse packing."
June is National Camping Month! To help get you ready for an adventure of your own, we're rolling out a three-part series on camping with horses. So far, we've learned about staying at horse hotels and horse camps. In the final installment, learn how to vacation with your horse at remote locations—that is, "horse packing."
If, on your next horse camping trip, you'd like to get off the beaten path for a multi-day trip with your horse, packing is the way to go.   When you go horse packing, can either take a pack horse, who's only job is to carry your gear, along or you can strip your gear to the essentials and carry your ultralight belongings on your riding horse.
Or, if you're new to packing, you might want to hire an outfitter; he or she who will use a pack string to transport your gear to your base camp and then pack you out at the end of the trip. If this sounds enticing, search online for "pack trip" or "outfitter" for the location you're interested in, and start researching the options.
If you're considering a pack trip, be aware that you'll be sleeping on the ground in a tent. Your meals won't be gourmet—they might even be freeze-dried—but they'll taste wonderful after a long day on the trail. The only people you're likely to see are occasional hardy backpackers, and you'll fall asleep under a canopy of more stars than you've ever seen in your
Create a free account with TheHorse.com to view this content.
TheHorse.com is home to thousands of free articles about horse health care. In order to access some of our exclusive free content, you must be signed into TheHorse.com.
Start your free account today!
Already have an account?
and continue reading.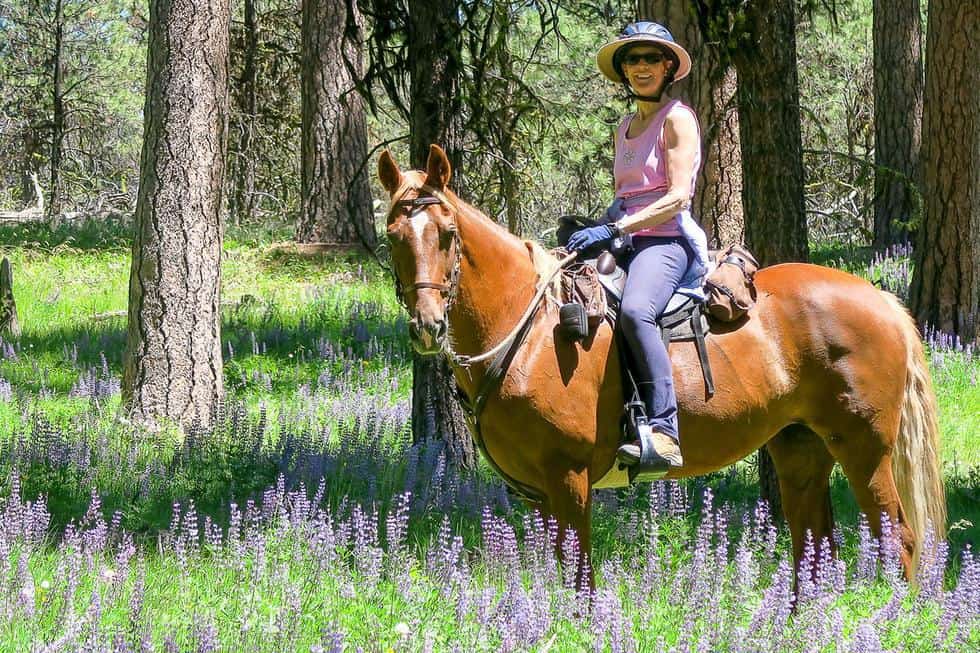 Kim McCarrel is an avid trail rider and author whose guidebooks are "must-haves" for Pacific Northwest trail riders. She's been mapping and writing about trails and horse camps since 2002. Her newest books are revised and updated editions of "Riding Central Oregon Horse Trails" and "Riding Southwest Washington Horse Trails." McCarrel lives in Bend, Oregon, with her husband, Steve, two Portuguese water dogs, and a Tennessee Walking Horse mare named Tex.
Stay on top of the most recent Horse Health news with
FREE weekly newsletters from TheHorse.com