ISES Day 2: Feeding Horses Naturally, Footing Issues, and New Research Goals
International Society for Equitation Science conference attendees learned about practical applications of scientific studies and discovered new theories about horse welfare and behavior.
On the second day of the 15th Conference of the International Society for Equitation Science (ISES) at the University of Guelph, in Ontario, Canada, attendees learned about practical applications of scientific studies and discovered new theories. Presenters also inspired them to ask new questions in future research.
Here are some of the top take-homes from Day 2 presentations:
We know horses eat about 12 hours a day in natural conditions. And somehow we often misinterpret that to mean the remaining 12 hours take place in the middle of the night. However, if a horse hasn't eaten for four hours, he's officially "fasting." If you keep your horse stalled at night, consider "trickle-feeding" him through slow feeders to meet his ethological (how horses have evolved to live) needs while you sleep, said Barbara Hardman, a post-graduate MSc from the University of Edinburgh's Royal (Dick) School of Veterinary Studies, in Scotland.
The equine neck is a critical area where joints, muscles, tendons, ligaments, and the spinal cord align. If certain nerves in the C6-C7 area (near the base of the neck) get compressed, through injury or genetic issues, horses can experience ataxia (incoordination), loss of balance, stumbling, and even falling. Another, lesser-known side effect might be more likely, though: shoulder instability. French researchers demonstrated this poorly understood pathology by temporarily anesthetizing that nerve in healthy horses. The horses didn't stumble, fall, or lose balance, but they did show significant shoulder weakness leading to lameness, said Gwenola Touzot-Jourde, PhD, of the University of Nantes.
Footing is complex—and science is revealing just how complex it is. Some surfaces might be riskier than others, depending on many factors, including a horse's size. A horse's body weight affects the forces acting on the hoof and limb on various footing surfaces. When a heavier horse is halfway through his stride, softer surfaces might put more stress on his musculoskeletal system than firm ones, said Alexis Szpakowski, a recent B.Sc. graduate from the University of Guelph.
Racehorses experience major force on their limbs, reaching 2.5 times their body weight on a single hoof during certain phases of stance at the gallop. Strain can vary considerably from one limb to the other, depending on which lead the horse is on and if he's galloping on a straight line or a curve. With North American Thoroughbreds always racing counterclockwise, could that contribute to the fact that most catastrophic injuries occur to the left forelimb around a curve? Danielle Halucha, MSc candidate at the University of Guelph, is investigating.
If horse people want to continue their sports without public scrutiny, the equine industry is going to have to work on its image, says Julie Fielder, PhD, of Central Queensland University, in Brisbane, Australia. This "social license to operate" only lasts as long as society—which comprises mostly people who aren't familiar with horses—doesn't call for its end in the name of welfare. Fielder addressed this delicate and challenging issue and made specific suggestions for protecting horse sport through good welfare and efficient communication.
As welfare research evolves, we're seeing a shift from investigating signs of poor welfare to discovering ways to make sure horses are "happy"—in the sense that they have a good life and not just a "life worth living." But with that shift comes the need to identify new indicators that help us recognize the signs of positive welfare. How do we know if a horse is not only free of negative welfare issues but also living a good life and "content," so to speak? It's risky to make assumptions, because what we think shows a happy horse could be wrong. A new challenge for equitation scientists will be determining and describing these indicators—both internal and outwardly visible—of a positive welfare state, said Natalie Waran, PhD, professor of One Welfare at Eastern Institute of Technology, in Napier, New Zealand, and Hayley Randle, PhD, of Charles Sturt University's School of Animal and Veterinary Science, in Wagga Wagga, New South Wales,
Create a free account with TheHorse.com to view this content.
TheHorse.com is home to thousands of free articles about horse health care. In order to access some of our exclusive free content, you must be signed into TheHorse.com.
Start your free account today!
Already have an account?
and continue reading.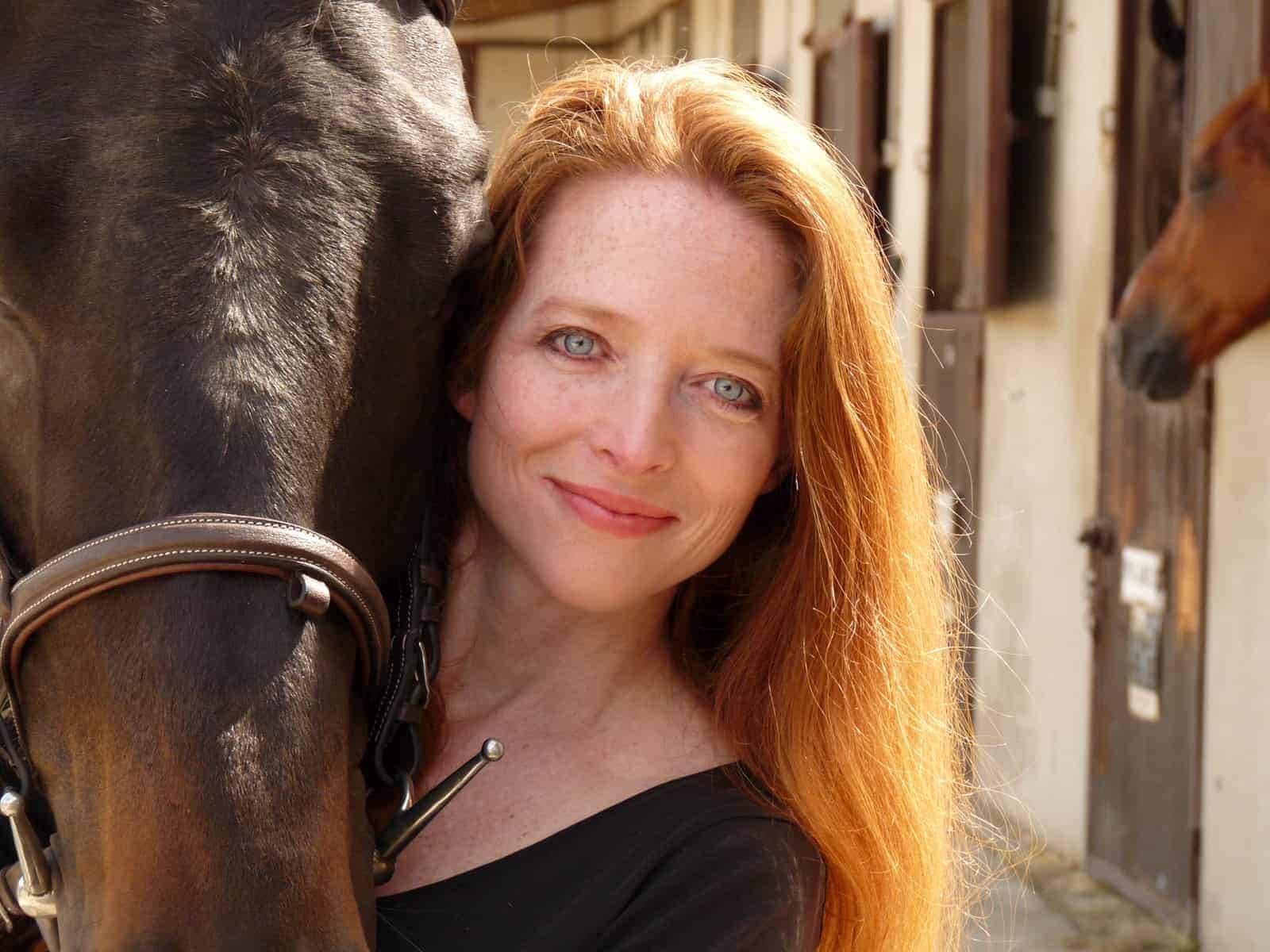 Passionate about horses and science from the time she was riding her first Shetland Pony in Texas, Christa Lesté-Lasserre writes about scientific research that contributes to a better understanding of all equids. After undergrad studies in science, journalism, and literature, she received a master's degree in creative writing. Now based in France, she aims to present the most fascinating aspect of equine science: the story it creates. Follow Lesté-Lasserre on Twitter
@christalestelas
.
Stay on top of the most recent Horse Health news with
FREE weekly newsletters from TheHorse.com