Are Your Horses Ready for You to be Quarantined?
The current (human) coronavirus situation has me making sure I have everything I need to care for my horses in case I can't leave home for two weeks or longer. Are you prepared?
We at The Horse are used to disease outbreaks of the equine variety. We post content continuously about preventing disease spread and how to effectively quarantine sick horses. We have a plan for that. But what about outbreaks of the human variety? I personally hadn't considered an instance where I could be the quarantined one.
As news about the novel coronavirus affecting humans (SARS-CoV-2, which causes the disease now known as COVID-19) started to circulate, it caught my attention. I've sat through enough equine epidemiology lectures to know that respiratory diseases spread rapidly and exponentially. My sister, who works as a nurse in public schools, kept me up to date on information she had before the media picked it up and encouraged me to prepare for the worst-case scenario. With my busy work and personal schedules, I didn't have time to panic about a potential pandemic, but I did text my hay guy to come replenish my inventory, which was running low. With two more tons in the barn, I went about my life.
Then Northern Italy went on lockdown and my husband noted we were almost out of coffee. I considered what a caffeine-free 14-day quarantine would mean and decided we should probably do some prepping. Off to Costco we went (and, yes, our Costco was out of toilet paper, too). Now, as the situation worsens, I'm asking myself: What essentials do my horses need in case my husband and I get quarantined or
Create a free account with TheHorse.com to view this content.
TheHorse.com is home to thousands of free articles about horse health care. In order to access some of our exclusive free content, you must be signed into TheHorse.com.
Start your free account today!
Already have an account?
and continue reading.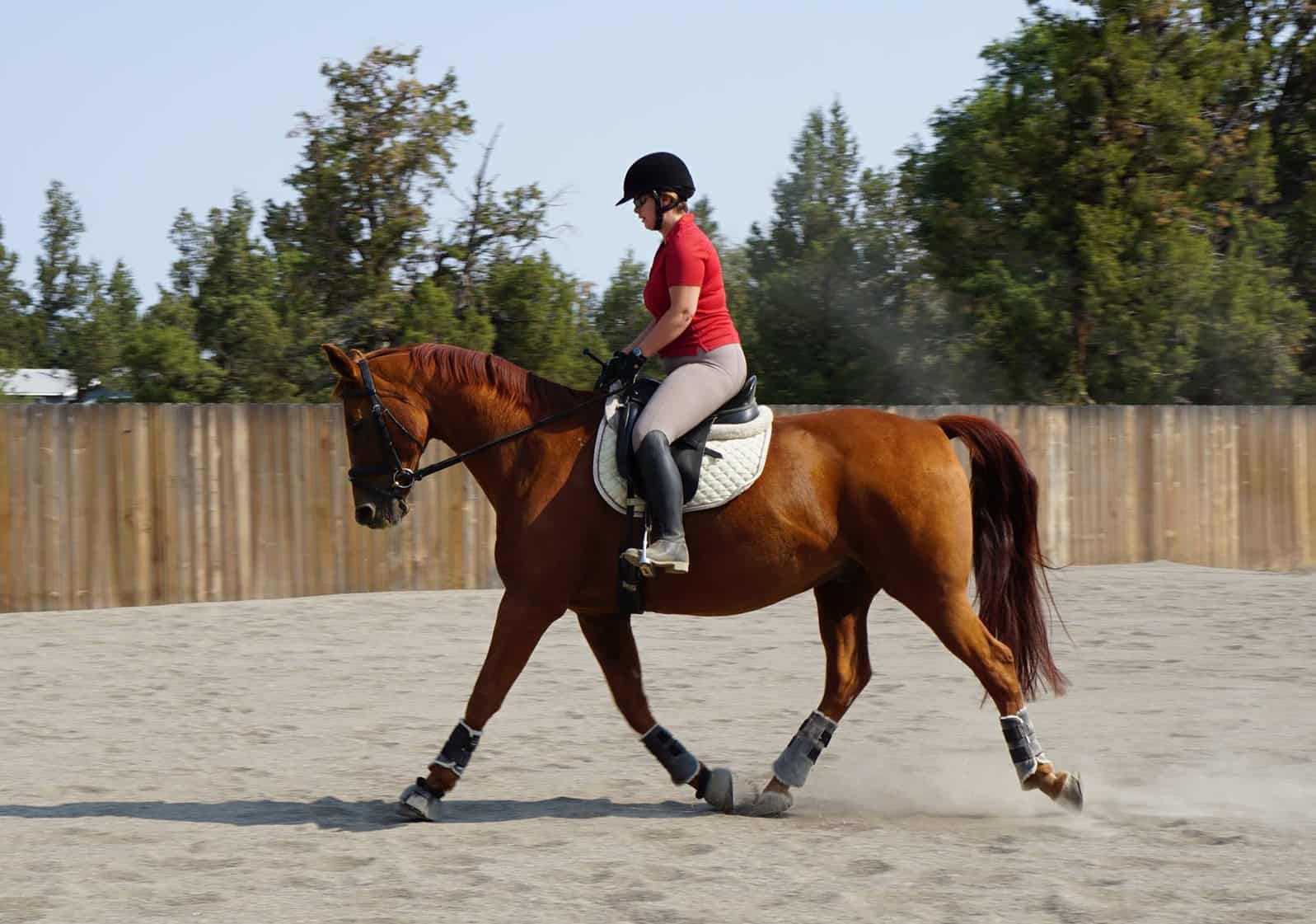 Michelle Anderson is the former digital managing editor at The Horse. A lifelong horse owner, Anderson competes in dressage and enjoys trail riding. She's a Washington State University graduate and holds a bachelor's degree in communications with a minor in business administration and extensive coursework in animal sciences. She has worked in equine publishing since 1998. She currently lives with her husband on a small horse property in Central Oregon.
Stay on top of the most recent Horse Health news with
FREE weekly newsletters from TheHorse.com