Study: Transportation Related to Equine Gastric Ulcers
Italian and Australian researchers investigated the relationship between transportation, gastric pH, and gastric ulcers. The team was surprised by some of the results.
Veterinarians and scientists have long suspected a relationship between transport and
gastric ulceration
in horses, but until recently little data existed to support this association. However, a team of Italian and Australian researchers, has now found some definitive answers.
"We carried out a survey entitled 'Horse Transport Issues and Management,' and we found an association between transportation and stomach ulcers," said Barbara Padalino, DVM, PhD, associate professor of animal science in the Department of Agricultural and Food Sciences at University of Bologna.
The survey findings led Padalino and fellow researchers Sharanne Raidal, BVSc, MVSt, PhD, GradDipEd, FANZCVSc, and Georgina Davis, BVSc, to carry out a two-part study in which they hypothesized that transportation would be associated with ulceration of the squamous cell mucosa (the cell layer covering the front or esophageal region of the equine stomach, which is void of glands) and effects would be more severe in horses fasted beforehand.
In part one, the team observed the effect of overnight fasting and confinement on gastric pH and gastric ulcer scores in 12 mares, using nasogastric tubes to aspirate gastric fluid every two hours. They performed clinical examinations and venous blood collection before and after confinement and also performed gastroscopy directly after and 60 hours after
Create a free account with TheHorse.com to view this content.
TheHorse.com is home to thousands of free articles about horse health care. In order to access some of our exclusive free content, you must be signed into TheHorse.com.
Start your free account today!
Already have an account?
and continue reading.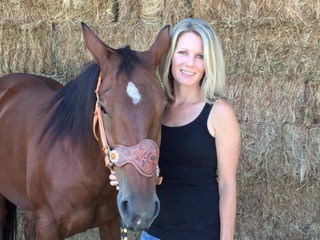 Casie Bazay is a freelance and young adult writer, as well as a certified equine acupressure practitioner. She also hosts a blog, The Naturally Healthy Horse. Once an avid barrel racer, she now enjoys giving back to the horses who have given her so much.
Stay on top of the most recent Horse Health news with
FREE weekly newsletters from TheHorse.com