Navigating the Sea of CBD and Its Use In Horses
Learn what we know about CBD's efficacy and potential use in horses.
What we know about CBD's efficacy and potential use in horses
Perhaps the most important fact I can relay about CBD, or cannabidiol, to horse owners is that only one report on its effects in horses has been published. Ever.
Erin Contino, MS, DVM, Dipl. ACVSMR, and Katherine Ellis, DVM, MS, both of Colorado State University's (CSU) Orthopaedic Research Center, in Fort Collins, co-authored that case report involving a single horse. They used CBD to help the owner treat cutaneous (skin) hypersensitivity and mechanical allodynia (a painful sensation caused by an apparently innocuous stimuli, like light touch) in the 4-year-old Quarter Horse mare.
In this case the owner and veterinarians didn't know the inciting cause, but they thought it was an insect sting that resulted in a persistent, severe hypersensitivity.
"This mare had a four- to five-month history of sensitivity to touch near the withers and shoulder region," says Contino. "She would violently twitch and sometimes even strike and kick out during grooming of that area . She had a few episodes of unprovoked frantic bucking on the longe when tacked up and could not tolerate wearing a blanket. It was getting to the point that the mare's owner was concerned about her becoming dangerous even in her stall."
Over several months they treated the mare with a gamut of medications: anti-inflammatory drugs, vitamin E, magnesium, the nerve pain medication gabapentin, and aquapuncture with vitamin B12.
"With no improvement, the owner was growing increasingly concerned and frustrated," Contino says. "Additional diagnostics and treatment avenues were broached, but the owner, based on her own personal experiences with the product, ultimately elected to try CBD." The owner sourced pure crystalline powder CBD via a noncommercial avenue. The mare received 250 milligrams by mouth twice daily to start, a dose Contino selected after consulting with colleague Chelsea Luedke, MS, DVM, cVMA, of nearby Heritage Equine Clinic, who had used CBD in several of her own clinical cases for a variety of painful conditions.
Within 36 hours of beginning treatment, says Contino, the mare exhibited a surprising and impressive improvement in her clinical condition. "She would permit light and firm touch over her neck, withers, and shoulder and before long could be longed and tacked without exhibiting any adverse behaviors," she says.
After 60 days Contino slowly tapered the dose to a maintenance amount of 150 milligrams by mouth once daily.
While this positive outcome might make horse owners want to run out and buy CBD, which is widely available and easy to get, it would first be prudent to learn more about this hemp plant derivative .
CBD Basics
Cannabidiol is one of more than 100 cannabinoids that can be isolated from the Cannabis sativa plant. Cannabinoids, including CBD, are plant- derived compounds called phytochemicals that give plants their vibrant colors and smells and help protect against insects and the sun's UV rays. Phytochemicals purportedly provide beneficial health benefits to animals consuming them. Common examples of phytochemicals include anthocyanins found in berries and red wine that might be associated with lower blood pressure and resveratrol found in red wine, grapeseed extract, and dark chocolate that functions as an antioxidant—a compound that squelches cell-damaging molecules called free radicals in our bodies.
While C. sativa is the only species of cannabis plant, different varieties of C. sativa produce different cannabinoids. Both hemp and nonhemp varieties contain CBD; however, some nonhemp varieties also contain up to 30% THC—a potent psychoactive cannabinoid (the main one found in marijuana). Hemp contains little to no THC and is largely cultivated for its fiber, seeds, and CBD-laden oil.
Manufacturers can cold-press and sell CBD oil as-is or isolate the CBD component to produce a variety of consumer ready equine products, such as tinctures, balms, pellets, and powders.
CBD in Action
The biological benefits of CBD oil have been explored in a variety of settings since approximately 4000 B.C. Despite this lengthy history, the Food and Drug Administration didn't approve the first CBD product until June 2018. Epidiolex, the only FDA-approved CBD product, is indicated for controlling seizures associated with Lennox-Gastaut and Dravet syndromes in children. Epidiolex contains 100 milligrams of CBD/milliliter and is administered at a dose rate of 5 milligrams/kilogram per day. In some patients doctors slowly increase the dose to a maximum of 20 milligrams/kilogram per day.
Though not FDA-approved for any purpose besides treating human patients with two types of seizure activity refractory to other drugs, CBD has been explored for other applications, including:
Other seizure disorders, such as ­epilepsy;

As a calming/anxiolytic agent, antidepressant, and antipsychotic;

Analgesia (pain relief in cancer patients, for example);

As an anti-inflammatory agent for arthritis;

Cardiovascular disease;

Alzheimer's;

Parkinson's;

Multiple sclerosis; and

Huntington's disease, to name a few. 
In fact, a Google search can make it appear that CBD can cure pretty much whatever ails you. This is not the case, however, and we can't assume the available evidence surrounding CBD safety and efficacy in humans translates to horses.
CBD in Veterinary Medicine
Studies in horses, dogs, mice, and other animal species are sparse, making clear recommendations regarding dosing, safety, and efficacy in animals impossible at this time. Some researchers, however, devote much time and energy to this field due to the number of conditions resistant to currently approved pharmaceutical ­options. Veterinarians struggle to fully control osteoarthritis (OA, joint tissue degeneration) pain, for example, using steroidal and non-steroidal anti-­inflammatory drugs (NSAIDs), weight ­management, and oral joint health supplements. Therefore, supplemental or alternative therapeutic options would benefit the industry immensely.
Given the large number of dogs with OA, CBD research in veterinary medicine and companion animals largely focuses on canine arthritis. In 2018 Cornell University researchers published one of the most widely referenced studies to date. They administered 2 milligrams/kilogram oral CBD oil twice daily in dogs diagnosed with OA based on radiographs. Treated patients appeared to be more comfortable and active in this blinded, placebo-controlled trial. Further, the researchers noted no side effects in dogs treated at this dose for one month.
Researchers at Oklahoma State University's College of Veterinary Medicine recently evaluated the analgesic (pain-killing) properties of a commercial CBD pellet in chronically lame horses. They compared objective lameness data of horses treated with CBD, the NSAID phenylbutazone (Bute), or a placebo control. Their results will become available pending acceptance and publication in a peer-reviewed scientific journal.
Cannabidiol's anti-anxiety and calming effects have also piqued horse owners' interest; however, no data on this application exist. Kimberly Guay, PhD, PAS, an associate professor in Animal Sciences and Veterinary Technology at Tarleton State University, in Stephenville, Texas, hopes to study the use of CBD in horses suffering from stress or anxiety. In particular, she would like to determine if CBD can support horses while they acclimate to novel situations or training sessions. Guay suggests that CBD could prove itself a beneficial training tool to minimize horses' unpredictable reactivity by mediating stress.
Mechanism of Action
A major concern veterinarians have about unguided CBD administration is that scientists don't really understand how it works. Take, for example, the prescribing information for Epidiolex, which states, "The precise mechanisms by which Epidiolex exerts its anticonvulsant effect in humans are unknown. Cannabidiol does not appear to exert its anticonvulsant effects through interaction with cannabinoid receptors."
Now, let's back up a minute—yes, our bodies have components designated for metabolizing and even making cannabinoids. Combined, they make up an endocannabinoid system that includes:
Endogenous (naturally produced by an animal's body) cannabinoids;

Cannabinoid receptors; and

The enzymes that synthesize and degrade the endogenous cannabinoids.
The main cannabinoid receptor, CB-1, exists throughout the central nervous system. Many pro-CBD publications and manufacturers theorize that exogenous (supplemental) ­cannabinoids—such as THC and CBD—bind to and activate CB-1 receptors. When cannabinoids bind to CB-1 receptors, they might have positive effects such as calming and pain relief. Research conducted during the development of Epidiolex says otherwise, leaving a massive void in our understanding of how CBD or other cannabinoids used as nutritional supplements function.
Barriers to Overcome in Horses
Again, only one published study about CBD use in one horse exists. Despite research showing its positive effects in dogs, we must not forget that horses are not large dogs. The pharmacodynamics (how a drug affects the body) of CBD reported in canine studies could differ substantially from the pharmacodynamics of CBD in horses. This means the way CBD gets absorbed, distributed throughout the body, broken down, and excreted could vary markedly between species.
"I don't think it is appropriate to extrapolate safety and dosing information from other species," says Contino. "In the published case study referenced earlier, the mare was receiving 1 milligram/­kilogram, which is substantially lower than the majority of studies in other species."
Although Epidiolex is labeled at 5 ­milligram/kilogram per day with a maximal dose of 20 milligram/kilogram per day for humans, Contino suspects horses have a lower therapeutic threshold. Further, higher dosing might be cost-prohibitive.
"Based on my research, the cost for crystalline CBD is $0.02-0.05/milligram, and oil is $0.09-0.17/milligram," she says. "At 1 milligram/kilogram/day, for your average 500-kilogram (1,100-pound) horse, that would be anywhere from $10 to $85 per day. In other species studies often investigate efficacy at 5 milligram/kilogram/day—five times the dose and cost."
Why can't we get the data we need? Research requires funding that can be hard to come by. Contino says research efforts might have inadvertently slowed because several equestrian sport governing bodies banned the use of CBD in competition. 
"When the CBD market exploded with the passing of the 2018 Farm Bill that legalized the cultivation of hemp, there was a plethora of companies that expressed interest in performing research on CBD in horses," Contino says. "But when CBD was banned by both the USEF and FEI, there was a seemingly immediate drop-off in the number of companies inquiring about performing research."
Also, without pharmacodynamic data, we don't have withdrawal times for CBD in horses. This means owners using CBD during training wouldn't know when to stop administering the product so it clears the system prior to competition.
CBD on the Lam
Excited to try CBD? Great! But bear in mind that it is illegal for your veterinarian to recommend, administer, or prescribe CBD to your horse, though owners can legally administer CBD to their horses.
Additionally, the CBD supplement manufacturer cannot claim on the label that the product diagnoses, cures, mitigates, treats, or prevents disease.
Some manufacturers ignore this labeling rule and do make illegal drug claims. The FDA, however, has limited resources and simply cannot enforce all its laws. 
"The law always trails innovation," says Charlotte Lacroix, DVM, JD, of Veterinary Business Advisors Inc., in Whitehouse Station, New Jersey. "Because horses, people, and other animals aren't immediately dying after using CBD products, then this part of the industry is just not drawing a lot of attention in terms of a major safety issue."
Lacroix describes the three main legal issues surrounding CBD:
Horse owners are using CBD to "treat" pain, anxiety, and other medical conditions. The FDA mandates that only manufacturers of an FDA-approved drug can include label claims to diagnose, treat, cure, or prevent disease.

CBD (Epidiolex) is an FDA-approved drug, so companies can't claim it's a nutritional supplement when it's already proven to have a therapeutic purpose.

While manufacturers often market CBD as a nutritional supplement, CBD itself does not naturally occur in the body and, therefore, is not ­supplementing endogenous levels. Compare it to other nutritional supplements, such as glucosamine and chondroitin sulfate, that do occur naturally in the body. For animals, products are either drugs or foods, and CBD is not food.
Take-Home Message
Contino believes CBD has potential in the equine industry—more than just as a last-ditch effort once all other treatments have failed. "Our lack of data does not negate the potential of CBD as a therapeutic medication and/or the importance of research into its efficacy and safety," she says. In fact, she and her colleagues from CSU are in the process of starting a pharmacodynamic, elimination, and safety study on CBD in horses.
"We are hopeful we will have answers to a lot of these questions in the near future, which is exciting," Contino says.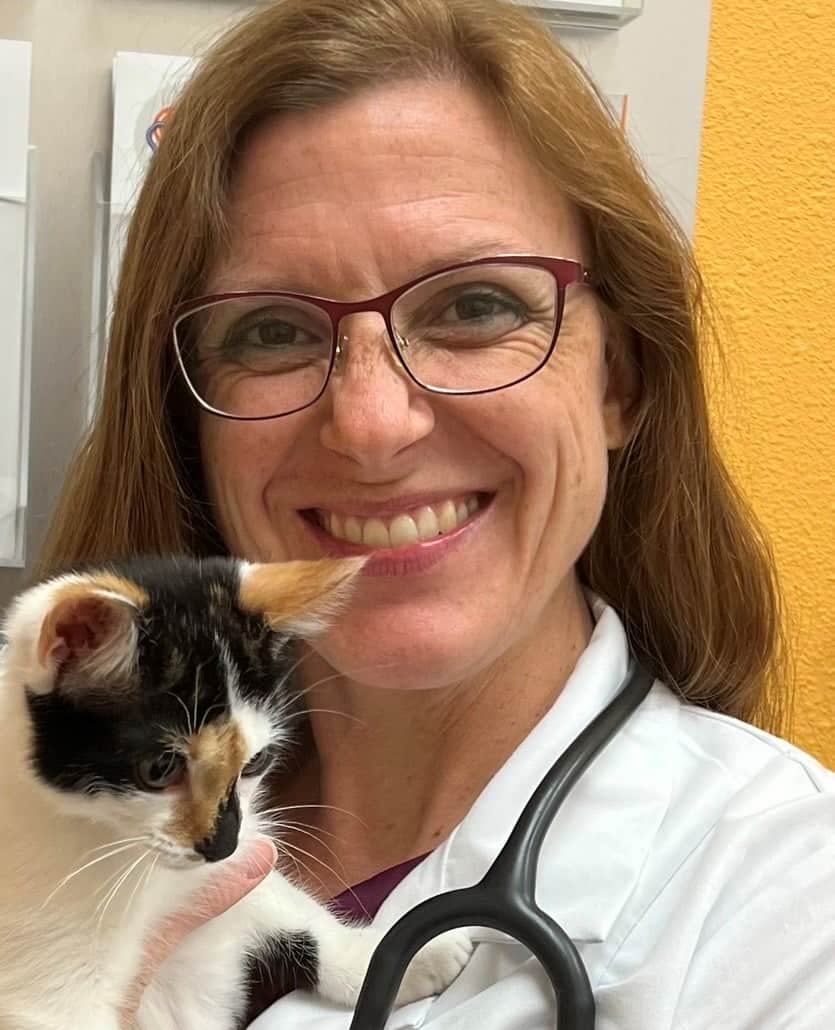 Stacey Oke, MSc, DVM, is a practicing veterinarian and freelance medical writer and editor. She is interested in both large and small animals, as well as complementary and alternative medicine. Since 2005, she's worked as a research consultant for nutritional supplement companies, assisted physicians and veterinarians in publishing research articles and textbooks, and written for a number of educational magazines and websites.
Stay on top of the most recent Horse Health news with
FREE weekly newsletters from TheHorse.com