A Quick List to Help Prepare Your Horses for Winter
From nutrition considerations to preventing mud, it's time to get ready for winter.
Growing up in the United Kingdom, late summer and early fall were the times when  the hay barn was filled with enough of that year's harvest to get us through the winter. Once we had filled the barn, we always had a sense of relief and a feeling that we were ready for whatever winter might bring. It was a time of year to look ahead to winter and make necessary preparations. Now I live in Arizona. Some would hardly consider our state as having a "winter," but we do drop 60-plus degrees Fahrenheit from summer temperatures, so some preparation is still necessary.
In no particular order, here are a few of the things I have been thinking about that you might want to put on your getting-ready-for-winter checklist.
Assess your horse's condition.
Too fat or too thin? If too fat, then winter can be your friend. Cooler temperatures can result in weight loss, even without reducing feed intake, which is ideal. Skip that blanket, and let your overweight horse burn some calories producing heat to stay warm. If your horse is on the thin side, then try to put pounds on him before winter sets in and weight gain becomes harder. Assess the possible cause of weight loss. It's always a sign that your horse's calorie level is inadequate. You might already be feeding a lot, but those calories aren't getting to their destination. Ask yourself why, and what else is going on. Have your veterinarian assess the horse to rule out dental issues, internal parasites, and pain, which can all cause weight loss. Is the horse being bullied in pasture and kept away from hay? Maybe he's a hard-keeper and needs more than just hay? Perhaps he needs digestive tract support to facilitate hindgut fermentation and better use the forage in his diet? Consider working with a qualified equine nutritionist who can suggest ways to best support weight gain.
Condition tack and send in for repair.
If you ride more in the summer than winter and will be letting horses down, now is a good time to send in tack for repairs, such as stirrup leather restitching or saddle billet replacement. If you won't be using an item for a few months, condition it and put it in storage. If you ride more in the winter, take equipment out of storage and prepare them for use.
Service clippers and blades.
If you will be body-clipping this winter (and you didn't do this at the end of last winter), send your clippers to be serviced and blades sharpened. It will make for a much more pleasant job, and your horse will appreciate clippers that run cool and blades that cut well.
Check blanket fit/search for preseason sales.
If you are clipping, you will likely be blanketing. Depending on the weather, you might need to blanket even if your horse is unclipped. Keep in mind that many of us overblanket. Educate yourself on good blanket selection for your climate. Make sure existing blankets still fit, as sometimes blanket fit changes as horses gain or lose weight. If you need something new, now is a great time to hit preseason sales. Mend any blankets you didn't get mended last year, and consider buying spare leg straps and a rip repair kit so you can keep your blankets functioning through the season. If you live in a dry climate, have static guard (available from the laundry aisle) on hand.
Be weather ready.
If you live in a wet climate, prepare now for mud. If your horses get turned out, what area will you make your sacrifice area? Consider placing fine gravel in heavy-traffic areas such as gateways and around water troughs. Check with local clean water agencies and university extension offices, as they often have excellent resources and help that is appropriate for your area. If you live in a region that gest snow and ice, stock up on vegetable shortening to pack in to hooves to prevent ice balls from forming during turnout. Keep it somewhere where it will be warm enough to scoop out of the container!
Check lights.
Discovering in the dark on a cold night that a bulb has burned out is frustrating. Many of us do not use our barn lights in the summer, so now is a good time to make sure all circuits are working.
Assess pasture condition.
Do your pastures need to be reseeded, harrowed, rolled, or mowed before being shut down for the winter? Now is the time to get out and do those tasks while you can still get machinery into pastures without damaging them.
Buy an electric kettle for your tack room.
Great for defrosting frozen facets and making hot cocoa, every tack room should have one! Unplug it when not in use.
Check trough heaters and buckets.
For those in colder climates where frozen buckets and troughs are issues, check existing bucket and trough heaters to make sure they work. Consider purchasing if you do not have these already, or look online for ways to insulate water troughs and keep them from freezing without the need for electricity. If using electric heaters, be certain your horse will not get shocked while drinking.
Lag pipes.
Nobody enjoys frozen or, worse, broken pipes. Insulate them as well as possible. Have a plan for what you will do if your water supply does freeze. How will you get water to your horses?
Feed salt.
If you do not do so already, add 1 tablespoon of salt per 500 pounds of body weight to your horse's ration, and provide an additional salt source. As the weather fluctuates through fall into winter, many horses do not drink as much. Add to that the transition from pasture to dry hay and reduced movement once stalled, and it becomes obvious why incidences of colic increase as we go into winter. Keeping your horses drinking is a great insurance against impaction colic, and salt will help encourage them to drink.
Whether we like it or not—and in Arizona I admit we like it—winter is coming. Take the time now to be prepared.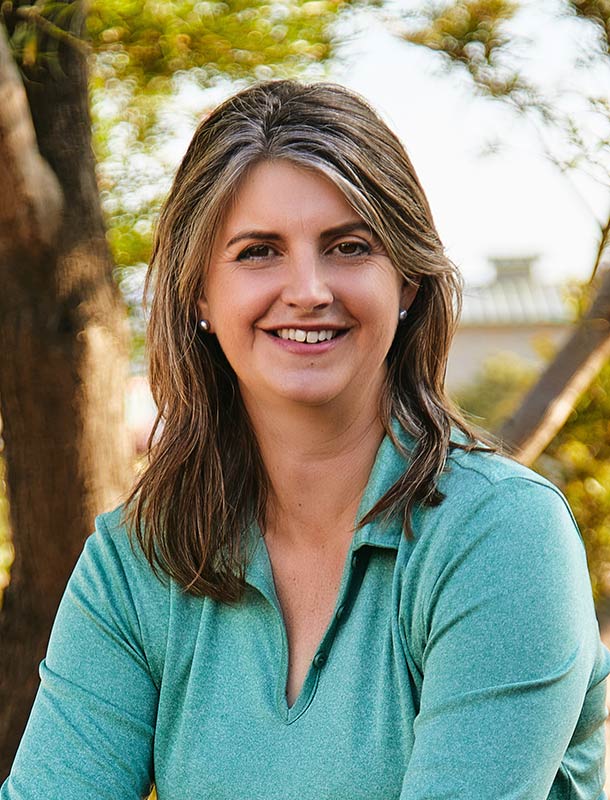 Clair Thunes, PhD, is an equine nutritionist who owns Clarity Equine Nutrition, based in Gilbert, Arizona. She works as a consultant with owners/trainers and veterinarians across the United States and globally to take the guesswork out of feeding horses and provides services to select companies. As a nutritionist she works with all equids, from WEG competitors to Miniature donkeys and everything in between. Born in England, she earned her undergraduate degree at Edinburgh University, in Scotland, and her master's and doctorate in nutrition at the University of California, Davis. Growing up, she competed in a wide array of disciplines and was an active member of the U.K. Pony Club. Today, she serves as the district commissioner for the Salt River Pony Club.
Stay on top of the most recent Horse Health news with
FREE weekly newsletters from TheHorse.com