Navigating the Haze of CBD Legalities in Equine Practice
CBD is becoming increasingly popular. However, a veterinarian turned attorney warns equine practitioners to tread cautiously when it comes to discussing CBD products with clients.
Are you an equine veterinarian interested in stocking, selling, and/or recommending CBD (cannabidiol) in your practice? Tread cautiously, Charlotte Lacroix, DVM, JD, a veterinarian turned attorney said during the 2020 American Association of Equine Practitioners' Convention, held virtually.
In fact, you should check with your malpractice insurance provider as well as your state's licensing board before even discussing CBD products with your clients, never mind selling or stocking them.
"Six states' licensing bodies acknowledge that a veterinarian could lose their license if they even discuss CBD, two states said you can have a conversation with your clients but only if they initiate the conversation, and 18 states you may discuss CBD products but you cannot prescribe or dispense them," said Lacroix.
Why is there such a fuss over hemp, which contains only trace amounts (<0.03%) of THC (the psychoactive ingredient in marijuana) and is decriminalized for human use in several states? Lacroix points out the following:
Even though a state may deem CBD legal for human use, it is still illegal at the federal level;
The U.S. Food and Drug Administration (FDA) does not approve the use of hemp in any form in animals;
The FDA has already approved CBD in humans as a drug. A product cannot now be introduced as a nutritional supplement if it is an approved drug;
Nutritional supplements must contain one or more dietary ingredients that are naturally occurring nutrients in the horse's body. CBD is not naturally found in animals; therefore, CBD cannot by itself be a nutritional supplement;
Nutritional supplements cannot have any claims to treat, mitigate, or prevent disease. Otherwise, they would be drugs and would need to be approved by the FDA. If you were in a court of law, how would you explain why you were recommending CBD to your client? Most veterinarians would need to acknowledge it's to treat a specific condition such as pain/lameness/inflammation, anxiety/stress, and stereotypic behaviors, among others; and
Little research has been published supporting the use of CBD in horses. Most of the data come from research conducted in small animals.
CBD is widely available, and owners already used it prolifically. Is it really illegal for veterinarians then to promote its usage, even if the product was purchased by the owner?
The short answer is yes. However, the FDA simply does not have the resources available to stop this activity. It's like speeding. We all know it's illegal, but people are willing to push their luck knowing their chances of getting caught are relatively low overall.
Lacroix added that it is not illegal for owners to administer CBD to their own animals, because they are not veterinarians licensed and regulated by the government. It is also not illegal for manufacturers to sell if they do not make a treatment claim.
"In sum, while CBD may ultimately prove to be a wonderful treatment modality, it cannot currently be recommended, sold, or stocked by veterinarians," concluded Lacroix.
The American Veterinary Medical Association has resources and provides additional information on using CBD in clinical practice. Equine veterinarians are encouraged to review these resources before deciding whether to integrate CBD into their practices.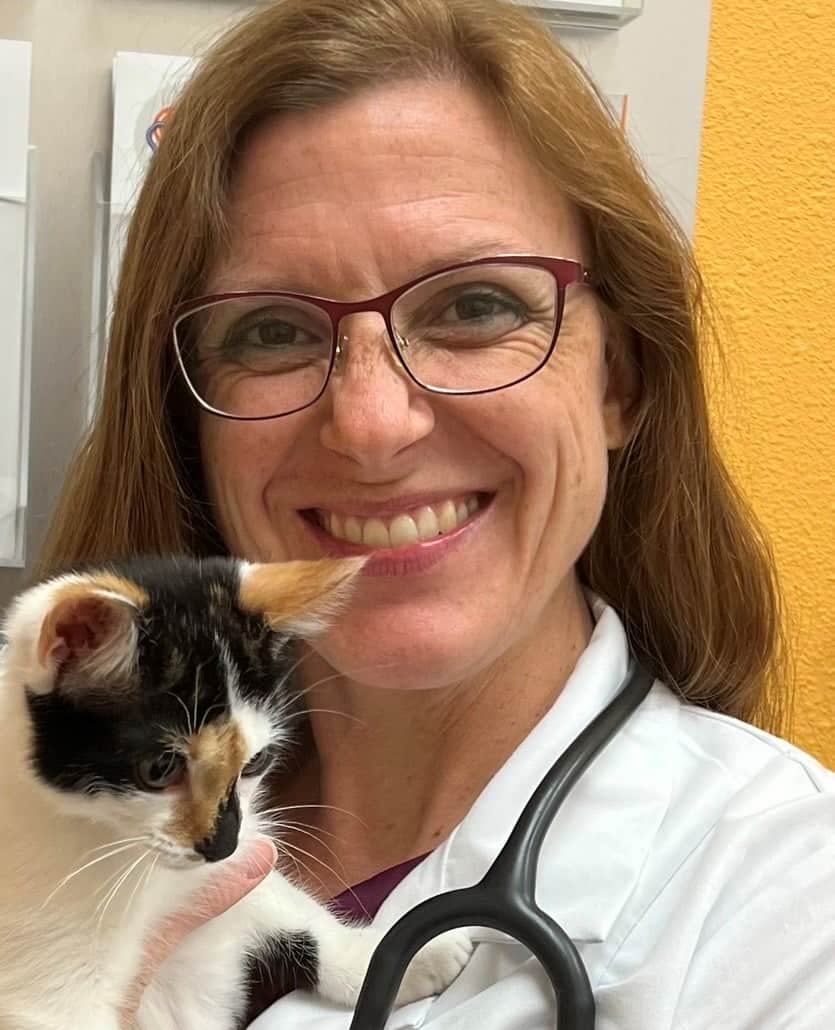 Stacey Oke, MSc, DVM, is a practicing veterinarian and freelance medical writer and editor. She is interested in both large and small animals, as well as complementary and alternative medicine. Since 2005, she's worked as a research consultant for nutritional supplement companies, assisted physicians and veterinarians in publishing research articles and textbooks, and written for a number of educational magazines and websites.
Stay on top of the most recent Horse Health news with
FREE weekly newsletters from TheHorse.com