Dr. Bill Vandergrift, Equine Nutritionist, Dies
Vandergrift brought industry-changing formulas, ideas, and concepts to horse owners.
Equine nutritionist Bill Leonard Vandergrift, PhD, of Elko, Georgia, died on Feb. 9 in a farm accident.
Vandergrift, a native of Pittsfield, Massachusetts, was born to the late Rita Robenstein Vandergrift and Wayne James Vandergrift on Dec. 8, 1954. He graduated with a Bachelor of Science degree in Horse Production from the University of Massachusetts in 1976, then attended Texas A&M University, where he obtained his master's (1978) and PhD degree (1981) in animal nutrition. Upon graduation, Vandergrift accepted a teaching position at the University of Georgia, where he taught animal nutrition courses and conducted research on the effects of animal nutrition on metabolic profiles.
Vandergrift accepted a position as the director of equine nutrition for Manna Pro in 1984, where he worked until starting his own company, EquiVision Inc., in 1992. He not only provided quality animal nutrition in the United States but also worked internationally with horse farms, owners, and trainers.
Always on the cutting edge of equine nutrition, Vandergrift was often the first to present a new concept or theory or develop a novel supplement. This work allowed others to know him both as an intelligent, professional animal nutritionist and as a caring, humble, and compassionate person. He helped his clients win Olympic medals and major international races, including the Dubai World Cup, the Melbourne Cup, the Japan Derby, and all three legs of the North American Triple Crown series. He was just as thrilled when any of his clients were able to accomplish what they dreamed of with their horses.
"I met Bill through our mutual client in Japan," said Ric Redden, DVM, of Versailles, Kentucky. "Little did I know he lived less than 5 miles from me here in Woodford County. Bill became a client and a great friend. Together we worked on numerous difficult foot issues, and Bill was very eager to improve his shoeing skills and learn to use radiographs as a blueprint when planning the mechanical strategy.
"Despite the fact that he was a world leader in equine nutrition, he was a humble, visionary cowboy … (and) left lasting footprints not only for the horse industry but for those that were so fortunate to know him," said Redden.
Continuing to lead EquiVision Inc., Vandergrift was a longtime consultant with Triple Crown Feed from its onset. Throughout these professional experiences, he became lifelong friends with his colleagues and clients, many of them calling him "Dr. Bill."
Throughout his years as owner and operator of EquiVision Inc., Vandergrift developed an extensive line of nutritional supplements and nutraceuticals to help his clients' horses reach their maximum potential. EquiVision Inc. was awarded the Petfood and Nutrition Innovation Award in 2015—one of the many highlights of his professional career.
In 2001 Vandergrift married the love of his life, Janice Satterfield Vandergrift, and together they worked to increase productivity of EquiVision Inc. and expand the territory in which the nutritional supplements were available. The couple moved to Kentucky during the early years of their marriage to allow Bill the opportunity to train racehorses and be immersed in the Horse Capital of the World. This time proved to be beneficial, as he was able to interact and collaborate with some of the best professionals in the horse industry. He also set a track record with one of the couple's own racehorses, as well as showed one of their horses to a world title in halter.
It was during this time in Kentucky that Vandergrift pursued his interest in farrier work. This work gave him the ability to care for horses' feet and advance to becoming a certified farrier. His dream was to continue the farrier work and progress in his certification levels while providing professional assistance to other horse owners.
After returning to Georgia, the Vandergrifts sold the supplement portion of EquiVision Inc. to Stride Animal Health in 2018 so they could focus on developing the Houston County farm they purchased and enjoy their horses. It was on this farm that Bill found joy and happiness in planning, designing, and developing areas for their horses.
Bill had a true passion for animal nutrition; it was never just a job. He also had a love for dogs, especially Great Pyrenees, throughout his life, and he and Janice fostered for National Great Pyrenees Rescue.
Bill is survived by his wife of 20 years, Janice; son Matthew Tyler Vandergrift of Macon, Georgia; daughter Casey Lane Vandergrift of Asheville, North Carolina; siblings Christine Lusignan (David) of Houston, Texas, Carol Middelberg (Ted) of Austin, Texas, James Vandergrift (Ann) of Seattle, Washington, sister-in-law, Linda Corbett (Jim) of Atlanta, Georgia; brother-in-law, Dr. Stephen Mason of Perry, Georgia; and father-in-law, Courtney Mason, of Perry. He is also is survived by three nephews and four nieces, two great nephews and two great nieces, as well as a host of close friends in Georgia and across the country. A man of deep faith, Bill studied his Bible daily while reading other religious literature to grow his knowledge.
Flowers are graciously accepted or donations may be made to the National Great Pyrenees Rescue Inc., PO Box 86, Nanuet, NY 10954, or the RAM Fund at Colorado State University, the first ever in-depth equine podiatry course for veterinary students, at University Advancement
Loren Crabtree Hall, 2243 Centre Ave., Fort Collins, CO 80523, or the charity of the donor's choice.
"There is one man that impacted the equine nutrition industry more than any other, and that was Dr. Bill Vandergrift, said Jyme Nichols, director of nutrition for Stride Animal Health and Bluebonnet Feeds. "His sheer brilliance was perfectly balanced by humility, and he was the kind of person that could relate to anyone. He brought forth industry-changing formulas, ideas, and concepts which will live on as his legacy. Anyone who knew Bill knew a truly good human and friend."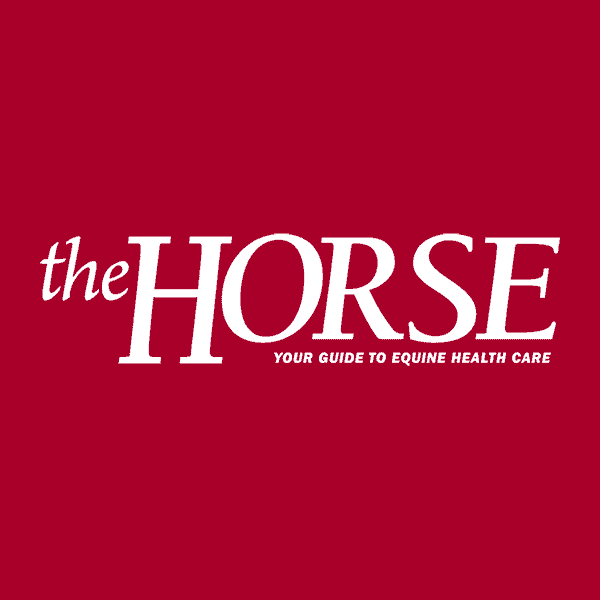 The Horse: Your Guide To Equine Health Care is an equine publication providing the latest news and information on the health, care, welfare, and management of all equids.
Stay on top of the most recent Horse Health news with
FREE weekly newsletters from TheHorse.com