Maximizing the Use of Musculoskeletal Ultrasound in Lame Foals
The readily available modality can reveal more information so veterinarians can make a definitive diagnosis.
"Lameness in foals can be exceedingly frustrating," said Katherine S. Garrett DVM, Dipl. ACVS-LA, shareholder and director of diagnostic imaging at Rood & Riddle Equine Hospital in Lexington, Kentucky. "Any tool we can use to help us get to the bottom of why a foal is lame is extremely helpful."
Garrett described how veterinarians can use a readily available, portable imaging modality—ultrasound—to gain valuable information about lame foals during her presentation the 2021 American Association of Equine Practitioners (AAEP) Convention, held Dec. 4-8 in Nashville, Tennessee.
Specifically, she noted that the proximal limbs can be particularly challenging to assess with radiographs in the field; ultrasound can provide a better window into those "hard-to-reach" anatomic areas, said Garrett. But while ultrasound is a good supplemental tool when examining a lame foal, don't use it in isolation, she noted. "It must be combined with the rest of your clinical examination and bloodwork," she said.
Throughout her presentation, Garrett emphasized how difficult interpreting foal limb anatomy can be, especially if it is abnormal. Her advice? Compare the images of the affected limb to the opposing limb.
"This is an extremely helpful approach because foals usually tend to be lame in one leg only," she said.
Garrett used the physes (growth plates) as an example, because they can often appear irregular. So to determine if a physis is abnormal, compare it to the same physis on the other limb, she said.
She also provided a tip for assessing foals' stifle joints: "Thick, immature cartilage can look like hyperechoic (dense) synovial fluid," she said. "This tidbit can be useful when evaluating the medial femoral condyle of the stifle, the trochlear ridge of the stifle, and the bicipital bursa, where there is cartilage overlying humeral condyles."
And be aware that a foal's clinical signs don't always reflect what's going on physiologically, and vice versa. "Lameness often doesn't correlate with degree of lesions," Garrett said.
In addition, veterinarians should look for unexpected lesions, such as tendon and ligament injuries, even though they aren't particularly common in foals.
When faced with a potentially septic process (i.e., infection), veterinarians should note that just because the joint fluid appears anechoic (black on ultrasound) doesn't mean the joint is septic.
"You also need to identify synovial effusion, fibrin deposition, and inflammation of the synovial membrane," said Garrett. "Further, diagnosis of a septic joint should always be made in conjunction with synoviocentesis (joint fluid collection and analysis)."
She reminded veterinarians how quickly foals change—a matter of days can mean a lot.
"If you aren't finding your diagnosis, don't be afraid to come back and repeat that ultrasound exam," she said.
Throughout her presentation, Garrett highlighted several indications for conducting ultrasound exams on foals in the field:
Foreign bodies in the subcutaneous space;
Scapulohumeral synovitis—a difficult area to palpate;
Osteomyelitis;
Septic physitis;
Fractures (which we classically think of evaluating with X rays first, but an ultrasound can get you started and give you an idea of how you are going to manage the case);
Bicipital bursa synovitis, the "forgotten structure";
Salter-Harris fractures;
Ischemia of the medial femoral condyle where the articular cartilage is detached from the subchondral bone (X rays might not show the changes immediately); and
Pelvic issues such as tuber coxae fractures, synovitis, sepsis, osteomyelitis, luxations, femoral capital fractures, etc.
In sum, Garrett said, "Ultrasound examination of the lame foal can provide valuable information that assists with a definitive diagnosis of the cause of lameness using equipment that many practitioners have readily available to them."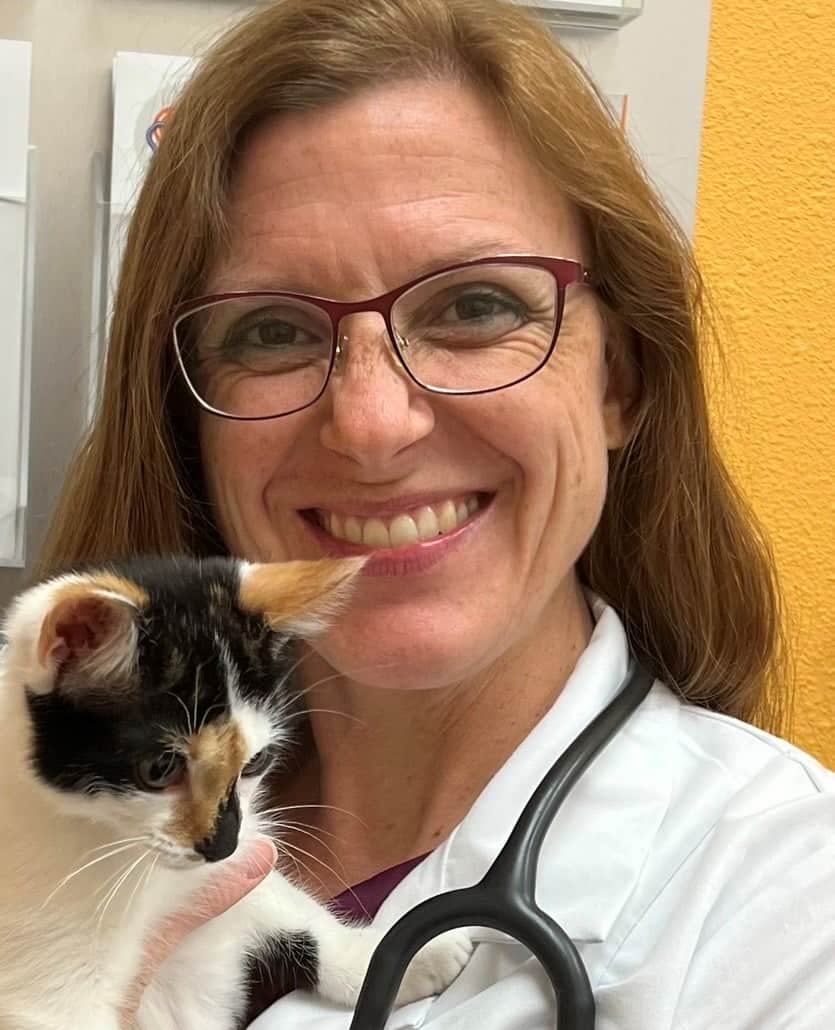 Stacey Oke, MSc, DVM, is a practicing veterinarian and freelance medical writer and editor. She is interested in both large and small animals, as well as complementary and alternative medicine. Since 2005, she's worked as a research consultant for nutritional supplement companies, assisted physicians and veterinarians in publishing research articles and textbooks, and written for a number of educational magazines and websites.
Stay on top of the most recent Horse Health news with
FREE weekly newsletters from TheHorse.com